Palm Valley, FL Indoor Activities
---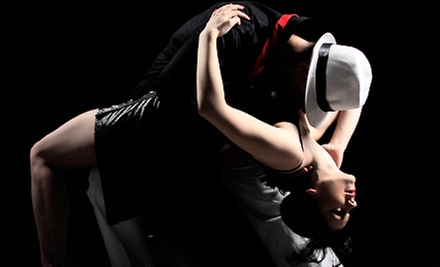 ---
Recommended Indoor Activities by Groupon Customers
---
For more than 50 years, bowlers have hurled balls down Beach Bowl's gleaming lanes, vying to topple over groups of unwitting pins. By day, the alleys host friendly matches and kids' birthday parties, and by night, they light up for cosmic bowling with day-glo stripes. To bowl higher scores, competitors can lubricate their minds with cocktails from the Strike Zone Lounge, and fuel up between frames with hot and cold sandwiches and snacks at the snack bar. Afterward, players can overturn losing games with a rematch at the foosball or pool tables in the arcade.
818 Beach Blvd.
Jacksonville Beach
Florida
Originally built in 1927, 5 Points Theatre has undergone a transformation throughout the years from "talkie" palace to neo-modern nightclub to contemporary art-house cinema, earning accolades from the Florida Times-Union for its eclectic and offbeat lineup of films. The upcoming calendar hosts a variety of exclusives and special showings in addition to popcorn-popping Hollywood releases. Stop in for cult-classic midnight screenings, during which the theater transforms into a pumpkin carriage piloted by the delicate dreams of cinematic fans. The eclectic mix of motion pics ensures you'll still be able to catch Blue Valentine between viewings of foreign flicks, such as the Best Picture–nominated British historical drama The King's Speech.
1028 Park St.
Jacksonville
Florida
904-359-0047
Even though Perry Farrell coined the phrase "Alternative Nation," invented the Lollapalooza concert series, and played midwife to the genre of modern rock in the 1990s, his musical powers are even more attuned in 2012. Jane's Addiction, composed of frontman Farrell, guitar wizard Dave Navarro, drummer Stephen Perkins, and Chris Chaney on bass, could be Florida retirees betting on games of shuffleboard and coasting off the success of seminal albums such as Nothing's Shocking and Ritual De Lo Habitual. Instead, the band lets its freak flag fly with its latest album, The Great Escape Artist and its subsequent Theatre of the Escapists tour.
128 E Forsyth St.
Jacksonville
Florida
My Gym children's fitness center, which currently has more than 200 international locations, began more than 25 years ago as a structured place for children to safely play, acquire new skills, and romp off a sugar buzz. With a dedication to imparting the benefits and fun of fitness, the affable, energetic crew of teachers and supervisors at the Jacksonville branch employs their expertise in music, dance, and gymnastics to build youngsters' strength and self-esteem while simultaneously stimulating their giggleplexes. Classes are organized according to age level—starting as young as 6 weeks—and are designed to incorporate the latest physiological, psychological, and meteorological research. My Gym's curriculum includes structured classes for all developmental degrees, from Tiny Tykes, a class for parents and babies that focuses on movement, to Whiz Kids and Champions, classes designed for elementary-aged kids to master motor, sports, and gymnastics skills. One-hour free-play sessions enable children to engage in unstructured, parent-supervised frolics on the activity-filled premises.
14444 Beach Blvd., Suite 5
Jacksonville Beach
Florida
904-223-4966
Owned and operated by The Potter's House International Ministries, King Pins Bowling center improves hand-eye coordination with air hockey, billiards, and more than 20 automatic scoring lanes. Between frames, patrons can grab a cheesy pizza at the snack bar or catch a game on either of the alley's two jumbo screen TVs.
5310 Lenox Ave., Suite 18
Jacksonville
Florida
904-394-0895
A year before her death in 1959, Ninah Cummer—an art collector, garden enthusiast, and civic leader—donated her riverfront home and art collection to the community, imploring her fellow citizens to help support the foundation of an art museum. In less than 10 years, the board of trustees transformed the abode into the verdant Cummer Museum of Art & Gardens, adding to Ninah's original gift of 60 pieces until the collection included nearly 1,000 works of art.
Today, the permanent collection holds pieces that span more than four millennia, from 2,100 B.C. to the 21st century. An ancient Egyptian stone tablet intrigues viewers with cryptic hieroglyphs and stylized portraits while, nearby, Peter Paul Rubens' The Lamentation of Christ epitomizes the colorful, sweepingly histrionic style of the Baroque painters. American treasures include Gilbert Stuart's iconic portrait of George Washington—one of over 100 he painted in an attempt to perfect the likeness of the first president and design a killer mask for the White House Halloween party.
After getting their fill of indoor beauty, guests can head to the open air and vibrant scenery of the museum's gardens. Begun more than a century ago, the gardens crisscross with winding paths that take guests under the canopies of majestic oaks and alongside the Italian garden's shimmering reflecting pools.
829 Riverside Ave.
Jacksonville
Florida
---