Education & Classes in Paradise
---
Recommended Education & Classes by Groupon Customers
---
Real Estate School of Nevada has been educating Realtors for more than 30 years with straightforward, intensive programs. Flexible scheduling lets students soak up the finer points of both state and national real-estate law in person or at home via the school's website. Instructors also share their wealth of knowledge and infinite patience outside class hours in the form of tutoring, career-placement counseling, and ample practice-test time so students can pass the first time and don't have to try to memorize the mortgage rates of Monopoly properties.
7670 W Lake Mead Blvd., Suite 100
Las Vegas
Nevada
702-454-1936
Although it looks easy in the movies, the automotive technique known as "drifting" is about more than just smoke and burnt rubber, which is why U-Drift employs professional stuntmen to teach students how to throw their cars into controlled slides. Featured in Vegas Seven magazine, the pros at this auto academy teach e-brake and down-shift maneuvers on U-Drift's 200,000-square-foot track, and offer instruction packages for drivers of every level. Students hop into a rental car, usually a Nissan 240SX, then drift, burn out, or drive with one foot on the dashboard as they cut loose during lessons. The track also hosts free-style sessions during which drivers can bring their own cars for a fee, however cars must pass U-Drift's inspection to ensure they meet drifting specifications.
4288 Polaris
Las Vegas
Nevada
702-425-4270
Studio One's Summerlin and Southwest establishments house an armada of instructors boasting experience ranging from Olympic opening ceremony performances, star spots in Broadway productions, and choreography positions with entertainment companies. Within the combined 15,000 square feet of studio space, left-footed frolickers are transformed into smooth-stepping dancers with a variety of dance disciplines. From the grace of traditional ballet sessions to hip-hop classes inspired by popular street dances, the movement mavens instill their mastery onto dancers of all ages and levels, regardless of how many legs or fins they have. The Summerlin location boasts five studio rooms equipped with viewing windows and a waiting room with a flat-screen TV that broadcasts video from each dance room, so guardians can watch their pupil evolve into a dancer and forgo walking forever.
1181 S Buffalo Dr. , Suite 130
Las Vegas
Nevada
702-838-5131
The experienced instructors at Art Starts Here foster artistic abilities in a gamut of mediums, leading classes that teach new techniques and instill confidence in Picassos of all ages. Supervised kids' classes facilitate budding creative expression and help keep paint blobs out of mouths or Roth IRAs and on paper where they belong. Mommy & Me classes enhance bonds between art, tots, and parents, and a preschool art class helps kids grasp the basics of sculpture, drawing, or painting.
Adult and teen classes are more freeform than the classes for younger humans. Nascent Monets work at their own pace to master a variety of techniques, from acrylics to sculpture, drawing, oil painting, and professional-grade forgery. Art gurus proffer individual assistance and advice throughout each class, nudging technical ability higher, teaching new skills, and sparking inspiration in fertile minds. Sessions help students see unintended strokes not as mistakes, but as creative detours that lead to new avenues of thought or abstract impressionistic landscapes of Reno.
8453 W. Lake Mead Blvd.
Las Vegas
Nevada
US
702-586-1341
---
---
Education & Classes Deals - Recently Expired
---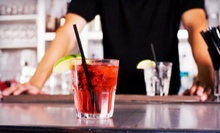 Pupils gain certification and learn 200 drink recipes during hands-on lessons and lectures at working model bar with eight stations
---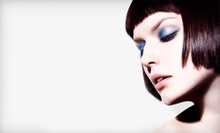 Naturally derived botanical products nourish skin during a customized facial and body treatment; other services include nailcare and makeup
---
---