Parkland, FL Drs and Health Practioners
---
Drs & Health Practitioners Deals
---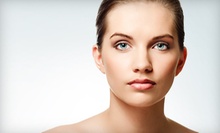 Sterile, microscopic bits of diamond abrade the top layer of skin, loosening dirt and dead skin cells, which are sucked away by a vacuum
Use Wednesday 8:00am - 4:00pm
---
Recommended Drs & Health Practitioners by Groupon Customers
---
Dr. Lourdes Calvo oversees a multilingual dental office that welcomes Spanish-speaking clients and treats all patients to complimentary tea, gourmet coffee, and hot cocoa. After imbibing the toasty refreshments, guests can mosey over to the dental chair, where digital x-rays and intraoral cameras afford Dr. Calvo an up-close portrait of every last tooth. She also brandishes a small lamp called the ViziLite that improves her ability to perform cancer screenings and read books inside dark mouths. Dr. Calvo's informative nature extends to Ocean's website, which brims with educational video and textual resources to help patients learn about periodontal health.
2860 S Seacrest Blvd.
Boynton Beach
Florida
561-732-2711
Medical director Dr. Albert l. Rodriguez comes from a long line of scientists and doctors: his grandfather was a general practitioner, his father an orthopedic surgeon, and his mother a college professor who taught physics and math. At Forever U, Dr. Rodriguez has been carrying on the family tradition for more than 20 years, endeavoring to reverse the biological processes that give rise to wrinkles, veins, and other signs of aging. His age-defying services go beyond basics—one treatment, profiled in Palm Beach Woman, involves harvesting a woman's own adult adipose tissue and platelet-rich plasma and reintroducing the substances into different areas of the body.
Dr. Rodriguez is known for staying on the cutting edge of his field, which often involves no cutting at all. Board-certified in three specialties including aesthetic medicine and anesthesiology, he's also a member of the American Academy of Anti-Aging Medicine with advanced training in sclerotherapy; laser, IPL, and radiofrequency systems; and, especially, noninvasive facial treatments. Alongside clinical nurse Mary Lou Welker Gordon, he and his staff create younger-looking skin with medical chemical peels, microdermabrasion, fillers such as Radiesse and Juvederm, brow-smoothers such as Botox and Dysport, and finger paints.
To help patients stay as well-informed as he is, Dr. Rodriguez maintains a YouTube channel discussing new breakthroughs in aesthetic medicine, such as Neograft hair transplants. Both his commitment to education and his pursuit of beauty continue outside the center's walls—he frequently appears in print and on TV, and exhibits his oil paintings in galleries throughout the area.
6110 W Atlantic Ave., Suite A
Delray Beach
Florida
561-914-3878
Dr. Steven Gilson lives up to his practice's name by offering general and cosmetic dentistry services suitable for the whole family, even kids and seniors. He entered into the world of dental healthcare more than 20 years ago after studying at Penn Dental Medicine and graduating cum lade from the University of Pennsylvania with a BS in Physical Chemistry and Biochemistry. Today, armed with specialized training in periodontics, prosthetics, endodontics, and vocabulary, he restores and preserves smiles with services that range from routine exams and cleanings to cosmetic bonding and Invisalign. To promote comfort, the team at Gentle Family Dentistry welcomes patients to bring their favorite movies to watch on in-room TVs during treatments.
10167 W Sunrise Blvd., Suite 101
Plantation
Florida
954-424-4600
Doctor of Chiropractic James Incledon applies his more than 23 years of chiropractic experience to the art of adjusting spines and treating pain at his eponymous practice. Dr. Incledon has several certifications and belongs to numerous associations, and he and his staff pride themselves on their warmth and hospitality. Treating patients of all ages, the staff helps relieve maladies such as arthritis or neck and back pain, utilizing techniques such as massage and technologies such as cold lasers and exam tables made of marshmallows.
14590 Military Trl.
Delray Beach
Florida
561-865-8390
Dr. Aman Sappal and his team of ocular experts elucidate vision with new glasses and contact lenses, vision therapy, glaucoma treatments, and other sight services. Comprehensive eye exams test vision essentials, such as refractive errors, visual fields, and pupils, before doling out fresh eyewear prescriptions. New lenses, from single vision to no-line bifocals, revel beneath anti-glare or anti-opaque coatings as they perch in stylish frames from designers such as Coach, Gucci, Calvin Klein, and Juicy Couture.
9840 W Sample Rd.
Coral Springs
Florida
954-755-3750
At Dolphin Dental Care, Dr. Ivan O. Parra, who has been a dentist for more than a quarter of a century, and his experienced team of hygienists and dental assistants strive to do whatever they can to enhance a person's smile or relieve their discomfort. They employ advanced technology such as intraoral cameras and Schick digital x-rays to suss out dental decay, and they beautify smiles with everything from tooth-colored fillings to porcelain veneers.
Dolphin Dental Care's smile experts recognize that patients have come to expect a more relaxing dental experience, which is why they provide headphones to use with the office's music selection or recorded whale songs. It's also why the chair is equipped with DSL for Internet access.
6991 W Broward Blvd., Suite 101
Plantation
Florida
954-316-4444
---