Massage in Parkland
---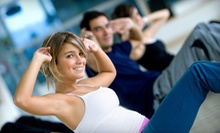 Easy-to-learn, relaxing motions invite guests to get in touch with their inner energy in one-hour sessions
Use Thursday 4:00pm - 7:00pm
---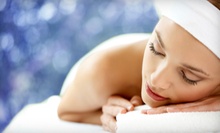 Jets of heated water ease weary muscles during an automated, clothes-on massage
Use Monday 8:00am - 12:00pm
---
Recommended Massage by Groupon Customers
---
Mark Lohmann's interest in health began when he witnessed its absence. As a child, he saw family members struggle with debilitating disease, and he began to wonder about ways he could restore their health. When he grew older and hopped on a track to become a yacht chef, Lohmann explored nutrition and often massaged his own shoulders to cope with "the long grueling hours spent on [his] feet for some two decades." When his parents' ailing health called him home in 2003, Lohmann began formally training in bodywork—starting with Active Isolated Stretching—before opening Planet Massage in 2005.
Lohmann's team of more than 20 licensed massage therapists tends to patients with medically based bodywork, often combining multiple modalities and products. The muscle masons further coddle clients with foot massages, heat packs, and Biofreeze, a paraben-free gel designed to relieve pain and make portrait subjects sit still for up to 20 hours. Planet Massage's crew can be dispatched for mobile massage appointments, and members also lead classes and workshops that guide clients through basic kneading techniques.
811 E Las Olas Blvd., Floor 2
Fort Lauderdale
Florida
954-763-1619
In addition to helping clients to unwind with massages facials, and synergy sauna sessions, the de-stress specialists at Shiraz Spa offer comfort to patients in the post-op stages of cosmetic surgery with a catalog of healing treatments. They also burnish bodies with permanent hair-removal sessions performed with state-of-the-art electrolysis and intense pulsed light (IPL) equipment.
3007 W Commercial Blvd.
Tamarac
Florida
954-718-3100
After studying Thai massage for four years in the United States, Sandy Rabolli moved to Thailand to truly master the techniques. That dedication has led to more than 25 years of international clinical experience and a repertoire of modalities such as Swedish, craniosacral, and neuromuscular massage, with which Rabolli's skilled hands can ease everything from neck, shoulder, and wallet pain to headaches, digestive problems, and sciatica. To this day, Rabolli continues to further her education, studying such subjects as myoskeletal techniques.
10220 W Sample Rd. , Suite 3
Coral Springs
Florida
954-345-7571
The owner and head therapist of Massage Works of South Florida has worked at both resorts and rehabilitation centers, earning her a diversified resume as well as a deep understanding of how to blend corrective bodywork with relaxing rituals such as using essential oils or humming a medley of rainforest sounds. While she holds certifications in more than 10 distinct modalities—including lymphatic drainage, sports massage, and stretch therapies—she knows the most effective massages to heal bodies' aches and pains using one of her many services.
1975 E Sunrise Blvd., Suite 533
Ft. Lauderdale
Florida
954-600-7246
---