Education & Classes in Parkland
---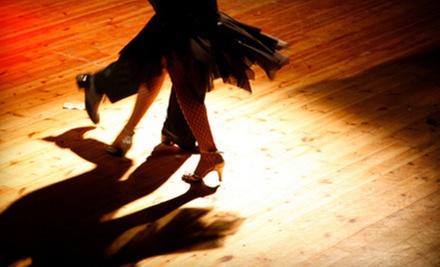 ---
Education & Classes Deals
---
Recommended Education & Classes by Groupon Customers
---
Purchase, prepare, and polish off S.O.L.E. (sustainable, organic, local, and ethical) food at the local foodie soul of the city: the world-famous Pike Place Market. With today's Groupon, $28 gets you a $45 two-hour 'Lunch and Learn' cooking class at Diane's Market Kitchen, just four blocks south of the legendary market at 1101 Post Alley ($50 with tax included).
1101 Post Ave.
Seattle
Washington
US
Ever since the color blue was invented by political spin-doctors to subvert the esteem of red-ribbon candidates, all known skill-sets have enjoyed an increase in potential greatness. Blue Ribbon offers a valuable and fun culinary experience to the most joyfully incompetent and willing-to-learn cooks around. Headed by Virginia Duppenthaler—who trained at Le Cordon Bleu in Paris—and her husband Mike, Blue Ribbon offers a fleet of nighttime classes that last three hours and steep soon-to-be chefs in the flavor profiles of Thai food and the art of French cooking. Test your chops with beginners' cooking classes, savor the tapas and wine of Spain, shake hands with Indian cuisine, and more.
2501 Fairview Ave. E
Seattle
Washington
SailNow! Shore School takes place on the first Saturday of every session from 10 a.m. to 12 p.m. On the Water classes set sail Saturdays and Sundays at 10 a.m. and 12:30 p.m. The schedule of the next three class sessions is:
1010 Valley St.
Seattle
Washington
In business for 22 years, Cook's World Cooking School infuses aspiring epicureans with cooking expertise in an appetizing assortment of hands-on classes. During each one-night class, a rotating cast of skilled and professionally-trained local chefs guide students through the basics of a specific type of cuisine, cooking skill, or saucepan percussion technique. Go Italian in a doughy pizza-making and throwing class, create sophisticated small plates of flavor-packed treats in the spanish tapas course, or slather on new skills in a barbecue class, in which students learn to tame the wild elemental forces of fire, smoke, and tangy sauce.
Classes run for three hours each with 15 or fewer students, ensuring ample time for participation and one-on-one guidance. All class sessions are held in Cook's World's well-equipped culinary studio, which houses a cornucopia of professional cooking equipment and a carpet woven from retired chefs' hats.
2900 NE Blakeley St.
Seattle
Washington
206-528-8192
When Joan Barnes founded Gymboree Play & Music in 1976, she envisioned a facility where parents and children could play together in a safe and age-appropriate environment. In the following decades, Gymboree Play & Music spread to more than 30 countries across the globe, helping youngsters from infants to 5 years old develop cognitive, physical, and social skills. The company's instructors lead classes such as Play & Learn, its flagship course, in which parents and kids move through a seven-level program filled with storytelling, play activities, and debates on the merits of sandwich crust. Talented staffers also prep youngsters for school and foster development in areas such as music, art, and sports. Throughout all classes, they make use of custom play equipment designed by acclaimed playground designer and seesaw-tamer Jay Beck.:m]]
4609 14th Ave. NW, Suite 103
Seattle
Washington
When Photo Center NW was originally founded in the early 1980s it was known as the Exposure School of Photography. Since then it has undergone numerous transformations, some of which included becoming a nonprofit organization and an accredited member of the National Association of Schools of Art and Design. Now standing as a mecca for students and creators in the Pacific Northwest art community, the center hosts regular exhibitions in addition to a robust curriculum of classes and workshops. Their faculty conducts 53-credit certification programs and 10-week courses within the facility's four labs devoted to black-and-white and digital photography. The building also houses an immense reference library and plans to add a daylight studio and a playground for the cameras to relax in the very near future.
900 12th Ave.
Seattle
Washington
206-720-7222
---