Parkville, MD Drs and Health Practioners
---
Recommended Drs & Health Practitioners by Groupon Customers
---
At Mount Vernon Wellness, staffers whisk away pain, stress, and other disorders from of the body with soothing acupuncture and massage treatments. Bodies in need of a kneading can undergo a massage and acupuncture package, which can be used together, split into different appointments, or split up into one-second increments for the student body of a local community college. Practitioners eschew needles during the massage, instead slowly stroking muscles to dislodge deep-seated aches and soreness.
1800 N Charles St., Suite 204
Baltimore
Maryland
US
443-869-6584
Skin may be smoothed and blemishes blended with SkinMedica's noninvasive Vitalize peel, which repairs faces that have long battled elements such as time and sun exposure. This chemical-peel treatment can smooth lines and wrinkles on faces of varying skin types, including those with mild to moderate issues, including abnormal pigmentation, melasma, and acne. The Vitalize peel is also reputed to build collagen, and visible changes are potentially noticeable after just one treatment.
6535 N Charles St. , Suite 250
Baltimore
Maryland
With chiropractic doctorates that crown undergraduate educations in human biology, Doctors of Chiropractic Jarrod Lippy and Joshua Levin bring wisdom and experience to their practice and to their philosophy, which integrates the health of both mind and body and centers around preventative care. The duo perform their back-mending services with the latest in high-tech equipment, including computerized spinal analyses, electrical muscle stimulation, and hydromassage, during which patients lie fully clothed inside a water-massage bed or beneath white-water rapids as pressurized jets assuage tension. The doctors focus on each patient individually, employing their extensive experience in personal and work injuries, lower-back pain, and arthritis to properly diagnose maladies, perform adjustments, and refer patients to additional specialists if necessary.
4600 Wilkens Ave. , Suite 102
Baltimore
Maryland
410-737-8193
A trained and licensed acupuncturist, Marina Gan seeks to share the same ancient Chinese medicine that has so deeply affected her own life. Marina approaches acupuncture as a partnership between herself and her patients—a collaborative relationship founded with the common goal of identifying and counteracting troublesome imbalances in the client's body or teetering Jenga tower. After such imbalances have been discovered, Gan goes to work on the grounds of the Ruscombe Mansion Community Health Center, a palatial country home built on the estate of the famous Quaker abolitionist James W. Tyson.
4801 Yellowwood Ave.
Baltimore
Maryland
443-739-5100
Dr. Dean Kane's pursuit of beauty has led him across the country and beyond. His specialized training in plastic surgery and medicine began at the University of Puerto Rico, then continued with residencies at Sinai Hospital in Baltimore and the University of Florida. Today, Dr. Kane shares his knowledge of plastic and reconstructive surgery techniques with up-and-coming doctors as a clinical professor at Johns Hopkins Hospital, and beautifies patients at his plastic-surgery practice.
From the moment clients enter the couch- and art-adorned waiting room to the time they grapple through the skylight, the attentive staff cater to them with personal attention. Before treatment⎯such as tummy tucks, liposuction, and Botox injections⎯clients consult with Dr. and Lauri Kane to ask questions about procedures as well as outline their beauty goals. Post-procedure, the clinical or operating-room nurse oversees patients through the entire recovery process.
1 Reservoir Cir., Suite 201
Baltimore
Maryland
410-602-3322
Dr. Myron Kellner's team, which has grown to include Dr. Alex Fishman, helps patients care for and beautify their teeth with cleanings, cosmetic dentistry, and restorative procedures. Mindful of common anxieties or fears surrounding dental appointments, they assuage nervousness with sedation dentistry and by creating a spa-like environment with aromatherapy, spa eye pillows, and paraffin wax treatments. The Smile Design Center has been featured on Baltimore's Dramatic Makeover on ABC/2.
2324 W Joppa Rd., Suite 110
Lutherville
Maryland
---
---
Drs & Health Practitioners Deals - Recently Expired
---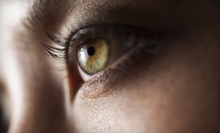 Supremely experienced doctors train vision-perfecting lasers on eyes in safe procedure with minimal recovery time
---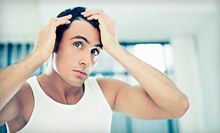 Doctor with 20+ years of experience helps restore thinning hair with the aid of low-level lasers
---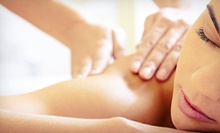 Chiropractors evaluate spines and consult with patients before applying strategic pressure to align spines and discs
---
---