Parma, OH Indoor Activities
---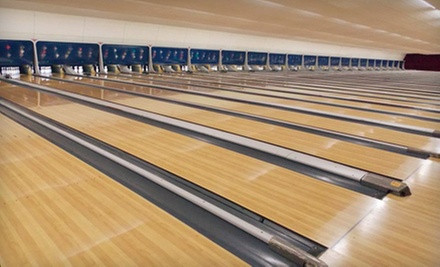 ---
Recommended Indoor Activities by Groupon Customers
---
Inspiral Motion offers mat classes in yoga, Pilates, and GYROKINESIS, with instructors from the top schools in the country. The center's yoga mat classes are rooted in the Vinyasa yoga discipline, a flowing style with asanas, or postures, linked together by verbal cues. Pilates students just starting out are introduced to the fundamentals of breathing, flexibility, and pelvis stability in their quests to become top Pelvis impersonators, while advanced practitioners of the Pilatic arts can discover how to Boomerang, Jackknife, and Shoulder Bridge with the best. In GYROKINESIS, students will stir their senses through a dry-scrubbing body massage, jumpstart the body's energies through a series of movements, and further invigorate the body with mat exercises.
20620 North Park Blvd. , Suite 204
University Heights
Ohio
Great Lakes Theater's rich history dates back to 1962, when an English professor and his traveling Shakespearean theater troupe finally found a home to regularly perform classic plays. Today, the theater continues its mission to ignite a passion for the performing arts throughout the community by revisting celebrated theatrical works for as as wide of an audience as possible. In its eight-month seasons, Great Lakes' resident theater company stages an array of productions, including Shakespearean plays and Broadway classics, in its recently renovated theater, which was originally built in 1921. Inside, wide-eyed audiences marvel at the structure's marriage of modern and vintage elements, such as state-of-the-art lighting equipment operated by technicians who only speak in iambic pentameter.
1519 Euclid Ave.
Cleveland
Ohio
Click here to see the seating chart.
11001 Euclid Ave.
Cleveland
Ohio
An opening in the rock face slides open, and the warriors pour into the bizarre archaeological site. Rough-hewn blocks, cool to the touch, form close tunnels that let fast breaths echo. Light trickles in through a hole in the ceiling, as though something else had gotten here first. Suddenly, the warriors scatter, and adrenaline-tinged shouts drift up through the constant fire of up to 60 laser guns as the explorers tear through the 20,000-square-foot, newly expanded space. As they sprint past shrouded aliens and desiccated palm trees, their suits transmit stats to the outside world, where real-time scoreboards track their prowess and battle-cry harmonies, and plasma monitors display shootouts taking place in the fog-filled arena.
13409 Smith Rd.
Middleburg Heights
Ohio
Members and children age 5 and younger are admitted for free.
11150 East Blvd.
Cleveland
Ohio
216-421-7340
When a performance studio stages The Sound of Music as its first production only months after opening, you know it means business. For the staff of Olmsted Performing Arts, their dedication to developing students' acting skills and hunger for creative expression continues to generate inspiring performances, whether their protégés pay homage to a classic Rodgers and Hammerstein musical or dazzle audiences with song-and-dance numbers from Footloose, a rousing tale about the adventures of a barefoot podiatrist.
While theater plays a large part in the curriculum, it isn't the only focus within Olmsted Performing Arts. The center's dance academy fine-tunes steps in a variety of styles, its music-education program teaches voice and piano lessons, and its new gymnastics program encourages children to express themselves through movement rather than conceiving abstract poems in their alphabet soup.
P.O. Box 38265
Olmsted Falls
OH
US
440-463-8106
---