Patchogue, NY Spa and Massage
---
Recommended Spa & Massage by Groupon Customers
---
Amethyst Rose's one-hour facial uses organic Eminence skincare products to deep clean pores, exfoliate dead cells, smooth fine lines, and water dry patches until they sprout fresh dandelions. An expert aesthetician will focus on your skin's unique issues until any and all problems are smoothed, softened, and glowing with healthy stimulation. While your body's PR department is being perfected, booties will warm your appendages and one of Amethyst Rose's friendly therapists will massage your head, neck, arms, hands, and feet.
700 Main St., Suite B, 2nd Floor
Islip
New York
With 13 licensed massage therapists on staff, Elements Therapeutic Massage is equipped to help clients treat an array of ailments, from back and neck pain to emotional stress. The team utilizes a level system to give clients the right amount of pressure during their massages, starting with a light and relaxing level one massage and working up to the deep kneads and trigger-point work done in a level four session. Each therapist is versed in a handful of techniques and styles, including the popular Swedish massage, sports massage to help athletes improve their performance ahead of upcoming yo-yo tournaments, and prenatal massage to help expecting mothers ease pregnancy related aches and pains.
42 East Main Street
Smithtown
New York
631-406-6611
Stony Brook native Michael Gallagher, DC, gives back to the community that nurtured him since childhood with soothing and therapeutic physical treatments. Gallagher's only sustained absence was in the mid 1990s, when he pursued his Doctor of Chiropractic from Life University in Marietta, Georgia. Empowered by a career he chose as an expression of public service, the new doctor immediately returned to Long Island to share his expertise in physical rehabilitation and chiropractic care. Dr. Gallagher opened North Country Health Spa in 2007, deepening his community ties via friendship bracelets lashed to the bedrock while branching out into other holistic therapies and pampering treatments for skin and muscles.
Today, the doctor betters himself with continuing education and has earned a certification in biomechanical injury treatment that complements the treatment and training he does for athletes at Stony Brook University and several other colleges. Dr. Gallagher's two kids keep him invested in the Three Village school district, and his telltale ticker reminds him to give generously to the American Heart Association
80 North Country Road
Port Jefferson
New York
631-675-6955
Upon entering Spa Exo'tique's 4,600-square-foot relaxation haven, clients head to their gender-appropriate changing facilities, dress themselves in comfortable garments, and unwind with a steamy cup of tea in the Serenity Room. Once ready, they meander into one of the 12 private treatment rooms, where experienced staffers skillfully relieve tension with massages, soften skin with body treatments, and purify pores with facials. Beyond the pampering techniques, the spa uplifts appearances with medical-grade services that range from chemical peels to the laser-powered removal of clients' unwanted fuzz, whether it's hair or simply a floor rug with separation anxiety.
3 Boyle Road
Selden
New York
631-696-2424
Recently featured in Entrepreneur magazine, Vanessa Williams founded The Flawless Group to free up time for busy folks through luxury-concierge and mobile-spa services. As a concierge, Vanessa can take care of day-to-day errands including arranging travel plans, picking up the dry cleaning, and chauffeuring clients around town in a luxury car or adult-size stroller. As a licensed aesthetician, her spa services can take the edge off of workaday stress with massage therapy, meditation, and facials. Whether an individual, corporate entity, or educational institution, each of Vanessa's clients saves time and might become superhuman.
1 Village Plaza
Kings Park
New York
US
631-767-7944
When one of the cofounders of Easy Balance Wellness Center and Spa was diagnosed with cancer in her 30s, her doctor put her on the most aggressive chemo and radiation therapies available. As her immune system fought the cancer, her body absorbed the side effects. A longtime friend recommended acupuncture to counteract the suffering; though she was initially skeptical of the holistic procedure, she agreed to give it a try. After just one appointment, she felt her senses awaken. Further treatments permanently changed the way she looked at health care, making her feel like a brand-new person and convincing her to share her discoveries with as many people as she could.
At Easy Balance Wellness Center and Spa, she does just that, combining venerated Eastern wisdom with professional spa products to deliver healing massages and rejuvenating facials. Within earth-toned treatment rooms draped with russet curtains, massage therapists ease muscle tension and redirect chi—the energy that regulates the body's functions and suppresses its natural appetite for hangnails—with focused acupressure techniques. Thalgo facials employ marine botanicals, such as regenerative algae, to nourish and hydrate complexions.
208 E Main St.
Patchogue
New York
US
631-730-7670
---
---
Spa & Massage Deals - Recently Expired
---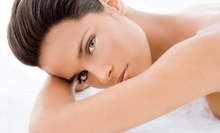 Massages loosen muscles and relax the mind; anti-aging facial treatments tighten and contour skin; Shellac mani-pedis resist damage
---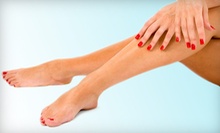 Shellac polish fuses to nails, hands dip in paraffin wax, and clay masks coat skin
---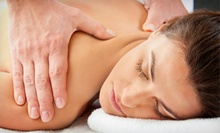 Therapists dole out long, fluid strokes during Swedish massages to relieve pent-up aches and tension
---
---