Pelham, NH Indoor Activities
---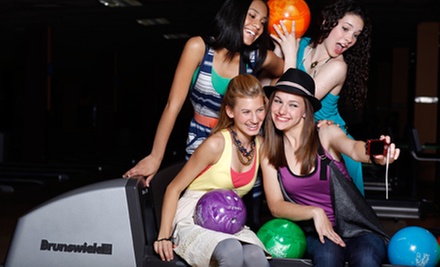 ---
Use Tuesday 4:15pm - 7:15pm
---
Recommended Indoor Activities by Groupon Customers
---
Above all else, Sifu K.L. Brown understands two things: first, that a physical change can trigger a spiritual change; and second, that most martial-arts training caters more to men than to women. K.L. discovered that first truth as a boy in the Bronx, where his passion for the Boy Scouts, martial arts, and dance led him to several defining accomplishments. Namely, he was one of first African-Americans from his borough to earn the rank of an Eagle Scout and won both Silver Mittens and Golden Gloves titles before going on to a career as a professional boxing coach.This experience contributed to his second realization, that women needed a style of martial-arts training tailored for their fitness needs and style of learning.
Thus, K.L. designed Sweat Box, a form of martial-arts-based fitness training that dispenses with the rigidity of formal training studios in favor of a high-energy, celebratory atmosphere. As he leads participants through exercises, he also mixes in hip-hop moves and gymnastics. Leading each class, he adjusts exercises for all fitness levels, scaling difficulty where needed. In addition to helping students attain an improved physique, his fitness programs—which include classes, personal training, and competition training—encourage students to expand their perceptions of who they are and what they're capable of.
Still upholding the humanitarianism he learned with the Boy Scouts, K.L. also uses Sweat Box to promote community mindedness. Through his philanthropic venture Sweat Box, Inc. Rose Foundation, he donates proceeds from Sweat Box and Sweat Box Couture toward research into breast cancer, diabetes, and how to make donuts less delicious.
800 Boylston St.
Boston
Massachusetts
617-905-3666
While Pilates classes provide hundreds of health benefits (relaxation, flexibility, occupying time that could be spent eating or smoking), they primarily focus on strengthening core muscles (abs, lower back, and pelvic). Besides the obvious improvements to physical appearance, there are many other benefits you can get with Pilates:
149 S Main St
Middleton
Massachusetts
US
The Mystery Café is America's Original Murder Mystery Dinner Theater, serving up both meals and laughter since 1986. As Boston's premiere source of interactive entertainment, you're not just watching our original comedic plays while dining on a gourmet three course dinner, you are actually a part of the show! Question the s
175 North St
Boston
Massachusetts
US
Click above to buy tickets for the Boston Derby Dames August 15 games. Click here to buy tickets for the Boston Derby Dames July 18 games.
99 Fordham Rd.
Wilmington
Massachusetts
US
Boston Bowl buffs and polishes 20 lanes to accommodate fat tenpins and 14 lanes for their thin, stern candlepin cousins, ensuring smooth trips for the spherical projectiles eager to greet them. While groups of two and clans of four frolic beneath a multicolored bowling mural, automated scoring screens dutifully account for every pin conquered, awarding extra points for any particularly stinging impression of another bowler's form.
820 Morrissey Blvd.
Dorchester
Massachusetts
617-825-3800
O2 Yoga provides a mind and body-calming sanctuary for benders and stretchers of all experience levels. Advanced Yogi Bears can reach the uppermost plateau in an advanced-level power class, while beginning Boo-Boo's can dip stiff toes into the peaceful, limbering world of yoga for the first time with a basics class. Those falling in the in-between can develop the strength and flexibility necessary to tame the tiger that refuses to leave their kitchen by dropping into an intermediate class. O2 also offers classes in astanga-style yoga, if you're looking for a change of pace from the classic flow of vinyasa.
121 E Berkeley St.
Boston
Massachusetts
---