Petaluma Automotive
---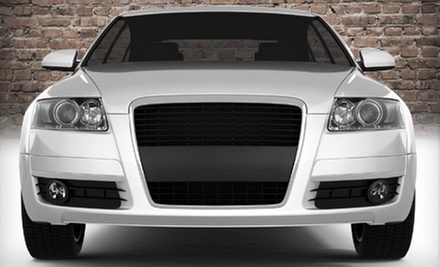 ---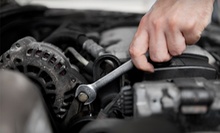 Owner and mechanic Victor Amaya services foreign and domestic cars, administering oil changes and replacing brakes, axles, and alternators
Use Tuesday 8:30am - 4:00pm
---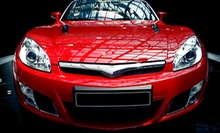 Oakland Ave - Harrison St
Detailers carefully clean and hand wax cars to restore their youthful vigor and return them to their proud owners without scratches
Use Monday 9:00am - 5:00pm
---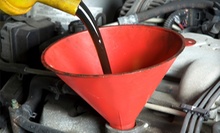 Use Wednesday 1:30pm - 2:00pm
---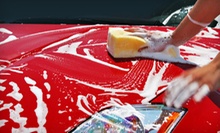 Attentive staffers buff & polish regular-size cars to amp exterior shine before carpet protection, spot clean & engine wash spiff interior
Use Monday 9:00am - 3:00pm
---
---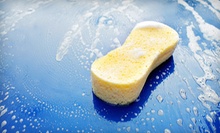 Interior detailing with two-step exterior wash, including hand wash, tar remover, and wheel cleaning; headlight-cleansing treatment
Use Tuesday 12:00pm - 4:00pm
---
---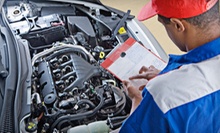 Use Monday 7:45am - 6:00pm
---
Recommended Automotive by Groupon Customers
---
Today's Groupon gets you a car wash, wax, and light interior cleaning at Keatley Detail, a new premium carwashery that pampers autos with the tender care most people reserve for friends, pets, and lonely mail carriers. You get a Stage One detail, which includes a thorough exterior wash that scrubs the bugs off the grill, gets the grime off the wheels and wheel wells, and rubs the muck off the underside of the bumper. The interior cleaning squeegies away peanut butter smears on the window, wipes off peanut butter on the dashboard, cleans the peanut butter out of the center console and door jams, vacuums up globs of peanut butter embedded in the carpet, and spoons old peanut butter out the ashtray to make a peanut butter sandwich. Then Keatley's detail-devotees slather your ride with a thick coat of wax until it gleams brighter than burning barrels of peanut butter.
840 Harrison St.
San Francisco
California
US
To keep your vehicle in top shape, gear heads generally advise getting an oil change every 3,000 miles or three to six months—or after every seemingly coincidental encounter with that mysterious goat. Fortunately, the friendly, certified technicians at Pennzoil Speed Oil Change Center can provide your full-service oil change for up to five quarts of regular Pennzoil oil in 10 minutes flat. At the same time, they'll perform checks and top-offs of essential fluids, including power-steering, transmission or transaxle, battery, window-washer, radiator, and differential fluids. Likewise, they'll insert a new oil filter, properly inflate the tires, check wiper blades, adjust flux capacitors, lubricate the chassis, and scope out the air filter (of most cars) for any suspicious activity. These show-offs will even slap on a 3,000-mile or three-month service warranty, and Groupon customers will also receive a free promotional gift, rewards card, and $10 gift certificate.
3601 Pearl Ave.
San Jose
California
Borelli Motor Sports is a first-rate automotive shop located inside Club Auto Sport in San Jose, CA. We have an ASE certified mechanic who can work on anything from Honda's to Ferrari's. Please visit www.borellimotorsports.com to learn more!
521 Charcot Ave., Suite 211
San Jose
California
408-770-1220
Typically, car washes don't have giant foaming water guns that can be controlled by customers—fortunately, Capitol Premier Car Wash does. Access the infamous FunGun and, more importantly, have your vehicle cleaned inside and out with a "The Works" package. The auto overhaul begins with a thorough washing of your vehicle's well-weathered exterior. During this stage, you or someone you love very much may operate the aforementioned FunGun, which shoots foaming water for a brief, yet blissful few moments. Fun and guns aside, the cleaning team then moves in, polishing and sealing the exterior and moving through the underbody, tire dressings, and wheels. In addition, the outer surfaces receive a final burst of protection from Rain-X, which improves visibility and eats clouds for breakfast.
735 Capitol Expy Auto Mall
San Jose
California
The two-wheeler experts of Iron Steed Harley-Davidson teamed up with the venerated manufacturer in 1976, and now house new and preowned hogs in a 30,000-square-foot facility with easy access to the Pacific coast, Napa Valley, and the Sierras. Riders aged 21 or older secure luggage and teddy-bear compadres in onsite storage, before setting out atop late-model rental steeds such as Fat Boy, Heritage, and Road King cruisers or Electra Glide Classic, Road Glide Custom, or Street Glide touring bikes.
Rider's Edge New Rider courses prepare beginning bikers with 25 hours of guidance from instructors certified by Harley-Davidson and the Motorcycle Safety Foundation, exempting riders from the driving portion of the motorcycle-license test. Chopper pilots learn braking and turning basics, skid control, and obstacle avoidance as they cruise around Iron Steed's custom practice range on Buell Blast motorcycles. An onsite service center restores wounded rides with factory-authorized repairs and one-day routine maintenance. Parts and clothing departments allow Harley enthusiasts to customize bikes without having to lick them.
100 Auto Center Dr.
Vacaville
California
707-455-7000
Mae de la Calzada founded LadyParts Automotive Services based on a simple observation: "When a woman's car breaks down, lives break down." Recognizing the strain of being a wife, mother, professional, and friend all at once, de la Calzada saw a way to ease at least one burden women often face. This vision helped her to turn the intimidating ordeal of auto repair into an empowering experience.
Today, when women—or men—walk into LadyParts Automotive Services, they are greeted by automotive technicians who eschew technical jargon and instead speak in the simple, clear language that both cars and drivers instinctively understand. Claiming certifications in hybrid repair, LadyParts's mechanics work on virtually all makes and models of vehicles, performing services that range from 50-point safety inspections to major repairs. To enhance each visitor's experience, the staff coordinates free shuttle service and furnishes a waiting area with free wireless Internet access, a 50-inch plasma-screen television, and well-maintained restrooms.
To further demonstrate its goal of turning auto repair into an empowering experience, LadyParts's team leads car-care clinics in which technicians demystify automobile maintenance. Such efforts have earned LadyParts Automotive Services consistent press, a vast network of loyal cars ready to do its bidding, and recognition that includes a 2011 Best Car Repair win from ABC7 The Bay Area A List, as well as a top-five finish in the 2012 race.
3033 Middlefield Rd.
Redwood City
California
650-369-5239
---