Pflugerville Gyms and Fitness
---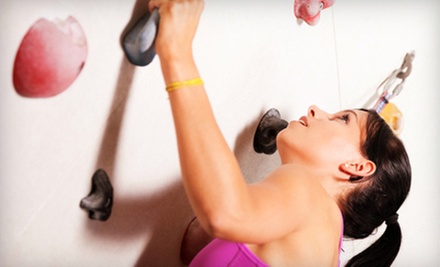 ---
Gym, Exercise, Weightloss Deals
---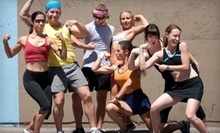 Certified trainers lavish campers of all levels with positive support & invigorating fitness through cardio, weight training & workout games
Use Today 12:00am - 5:15am
---
Recommended Gym, Exercise, Weightloss by Groupon Customers
---
Participants compete more for the honor loudest than fastest in the Karaoke 5K, singing along to the tunes coming from their handheld radios as they stroll through the race. Each radio plays the same playlist of popular sing-alongs, encouraging runners to sing into toy microphones as they go, which adds rock-star flair less extravagant than stretch-limo rides to the finish line. The race aims to raise $10,000 for Habitat for Humanity, a nonprofit that builds homes for people in need.
St. and Riverside/Cesar Chavez
Austin
Texas
Most runners simply want to cross the finish line of their first marathon. Steve Sisson wanted Austin's runners to set loftier goals, so he created Rogue Running and hired a staff of experienced and decorated coaches. Steve himself is tribute to what drive can accomplish: he was a three-time all-American cross-country and track runner at the University of Texas, and is currently the assistant coach for the women's track-and-field team.
His vision is to pass on that sense of discipline as well as advanced running techniques in a training program tailored according to how hard runners want to work, rather than how frequently they've spotted Jesse Owens in the supermarket. Using this method, the Rogue crew has readied runners for everything from 5K races and marathons to triathlons and trail runs. One of Steve's ultimate goals is to create a thriving running community. To this end, Rogue Running has trained more than 10,000 runners of varying skill levels, and opened retail stores that outfit the community with athletic apparel and running shoes.
8011 Beckett Road
Austin
Texas
US
---