Restaurants in Pflugerville
---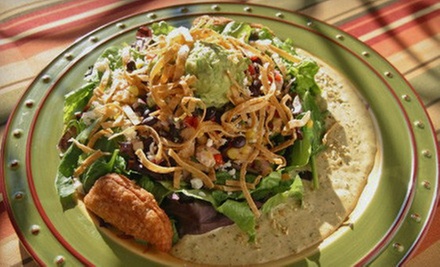 ---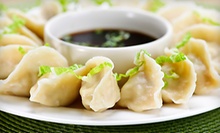 Salted fish with steamed rice represent ocean flavors while beef offal dazzles by land at deli featuring menu of dim sum & Asian entrees
Use Monday 12:30pm - 1:00pm
---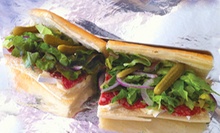 Use Today 11:45am - 2:00pm
---
Recommended Restaurants by Groupon Customers
---
Welcome to Groupon Austin! For our inaugural deal, $25 gets you $50 worth of grub and guzzle at the Woodland, located at 1716 S. Congress Ave.
1716 S Congress Ave.
Austin
Texas
US
Today's Groupon gets you $60 worth of French cuisine for $30 at Aquarelle Restaurant Français, the elegant restaurant the Austin Chronicle calls "one of a handful of restaurants bold enough to offer rabbit, sweetbreads, and other organ meats to the sometimes squeamish Austin palate." It serves gourmet cuisine, such as black truffles and fresh duck foie gras, in a romantic turn-of-the-century home in downtown Austin.
606 Rio Grande St.
Austin
Texas
US
Today's Groupon gets you $50 worth of eclectic fine food and drink for $25 at Paggi House, the restaurant and historic Austin landmark where—rumor holds—Robert E. Lee once stayed. The Austin Chronicle says Paggi House "has just about everything going for it – good food and drink, good service, and good design." Follow @Groupon_Says on Twitter.
200 Lee Barton Dr.
Austin
Texas
US
Head for Mexico's delicious, gooey center with today's Groupon: $20 gets you $40 worth of authentic Mexican fare at Hecho En Mexico, the charming little cocina in south Austin. Hecho En Mexico strives to bring the traditional flavors of Mexico north of the Rio Grande (which means Big Grand in Spanish) with service that's as warm and friendly as recently prepared ground beef molded into a smiley face.Follow @Groupon_Says on Twitter.
6001 West William Cannon Drive , #301
Austin
Texas
US
512-301-0060
Today, hundreds of people gather at The Melting Pot's more than 140 North American locations to cast romantic spells over one another as they dip breads and vegetables into melted cheese and share meats and seafood prepared in oil. They all wield double-pronged spears—or fondue forks—to suspend the tasty morsels of their choice in the ambrosial selections before them, which are cleverly heated by stovetops built into each and every table in The Melting Pot's restaurants. The chefs prepare most platters in sizes best shared by two, making the venue ideal for date nights or reunions with twins who left 10 years ago to study the art of fondue.
At The Melting Pot, staffers use the restaurant to invest in their community as well. They host charity events, school fundraisers, and even run a program to reward straight-A students with a free fondue dinner.
305 East 3rd Street
Austin
Texas
512-401-2424
Meals from My Fit Foods normally average $7 a meal per person (price will fluctuate according to portion size). Men, women, intelligence-augmented apes, and athletes can all conquer hunger with meals available in three portion sizes. The knowledgeable and friendly employees at My Fit Foods are happy to help you choose a size based on your lifestyle and health goals as if you were Goldilocks breaking into someone's home.
3201 Bee Caves Road
Austin
Texas
---