Beauty & Spas in Philadelphia
---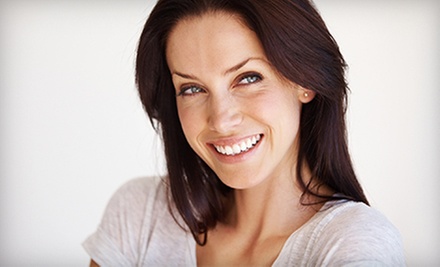 ---
Philadelphia Beauty And Spa Guide
Finding a Philadelphia day spa is easy in this city, which has numerous trendy day spas and relaxing treatments. Whether the trip is only a day trip or a weekend out on the town, Philadelphia has the spas that can provide the treatments needed for beautiful skin, hair, and relaxation. For those looking for a manicure, pedicure, or Caribbean body scrub, Adolf Biecker is the one-stop shop. Located in the Rittenhouse hotel, this spa has treatments that include the Day of Beauty. The Day of Beauty is a package that provides relaxing massage, a facial, manicure, and pedicure to manage and beautify the body, and a Caribbean body scrub that will cleanse the skin. After treatments are done, guests can enjoy the fitness club that has all of the newest equipment, or they can rest by the pool area that is illuminated with sunshine. Having a spa experience while in the busy Old City area is a breeze with
Pileggi on the Square
. The spa and hair salons offer Elemis Exotic Lime and Ginger Salt Glow, two services that exfoliate the skin. Reducing fine lines and wrinkles is another goal of this spa, and the Elemis Pro-Collagen Marine Facial offers just that. Step inside this renovated townhouse and enjoy the air of care the spa provides. Salons in the spa also offer hair services. For an exotic atmosphere, Terme Di Aroma can't be beaten. There are beautiful interior decorations of hanging vines and Egyptian doors that make this spa look as gorgeous as its patrons. Asian-influenced treatments are available at this spa, so those who love shiatsu can benefit from the service, and prenatal massage is available for those expecting little ones in the future. Thai Yoga massage is another service offered that provides acupressure massage and stretching that helps benefit health and overall wellbeing. This Philadelphia day spa is ideal for those looking for relaxation.
Whether the trip is only a day trip or a weekend out on the town, Philadelphia has the spas that can provide the treatments needed for beautiful skin, hair, and relaxation.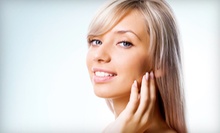 Use Wednesday 9:00am - 7:00pm
---
Recommended Beauty & Spas by Groupon Customers
---
Inside a 12,000-square-foot facility brimming with therapeutic waters and polished marble, visitors in bathing suits reap the time-honored health benefits of Russian and Turkish baths. The spa's 190-degree Russian bath invites bodies to recline on three tiers of pinewood benches and billows steam when guests pour water or toss old ice sculptures onto river rocks. The high-humidity Turkish bath, built from red brick and granite, refreshes bodies in conjunction with a cooling shower. Plunges into a 47- to 55-degree cold pool stimulate internal systems, and stints in private hydrotherapy massage tubs work deep layers of muscle with 132 jets of water.
Beyond the traditional treatments, visitors can have massage therapists knead muscles into a relaxed state, gild their bodies in a vertical tanning bed, or recline and sunbathe in an outdoor courtyard. Inside the onsite restaurant, chefs prepare Russian and American specialties, such as platters of lox and red caviar, lamb shish kebabs, and new york steaks. Juices freshly squeezed from fruit hydrate bodies, and a lounge with pool tables gives visitors a place to relax and use pool cues for something other than poking a drowsy bear.
141 2nd St. Pike
Southampton
Pennsylvania
215-942-4646
Salon Norman-Dee's beauty services put the aesthetic back in anesthetic by letting you close your eyes and bliss out in a stress-free sanctuary while surgical stylists operate on you from head to toe, skipping only the gall bladder, because it's already sexier than it has any right to be. The salon's seasoned scissors-snippers can manage and mold any mop with a cut and style ($40+), coax manes into an anti-grav updo ($65+), or trim bangs ($10+) back into shape after a long winter of stress-eating. Prices increase for services booked with a senior stylist. Otherwise, skip taming in favor of total termination with waxing services such as an eyebrow shaping ($14) or a Brazilian bikini wax ($50) to prevent samba-related thigh burns. Non-hair-related beauty rescues include nail treatments such as the rejuvenating spa manicure ($24+) or pedicure ($45+).
1619 Grant Ave.
Philadelphia
Pennsylvania
The team at Welcare MedSpa revitalizes bodies from head to toe at Welcare MedSpa. Inside a beautified consultation suite, skilled technicians and aestheticians work with clients to better understand their aesthetic goals. Laser specialists banished brazen hairs and remove deeply embedded tattoo ink through treatments. Supporting the team's broad range of aesthetic laser treatments is Dr. Jayson Dupré, who also helps clients achieve their finest form by overseeing the treatments rendered by medical aestheticians and a nurse injector.
255 S 17th St.
Philadelphia
Pennsylvania
215-793-9982
Breyer Medspa treats clients to dazzling physical transformations with a stable of professional-strength body and skincare treatments that make use of both medical-grade products and laser technology. Under Dr. Michael Birnbaum, licensed aesthetician Tara pampers and perfects her clients' faces with microdermabrasion therapy and chemical peels that slough away layers of skin to reveal radiant complexions. For a treatment more intense than spa facials and less thorough than chemical peels, the medspa's medical-grade facials deliver skin-renewing results that go beyond traditional facials with deep-pore cleansing and polishing at the hands of an experienced aesthetician. With the use of an FDA-approved Cutera CoolGlide laser, technicians can realize their patients' dreams of hairlessness, vein removal, and wrinkle- or blemish-free skin by simply adjusting the settings on the versatile laser system. The medspa's carefully chosen laser uses longer wavelengths than its competitors to soothe the skin as it works to reduce hair or remake skin texture.
8380 Old York Rd., Suite 200
Elkins Park
Pennsylvania
215-886-9116
At Blush Pinups & Salon Blush, a CityVoter 2010 Best Hair Salon finalist, women of all shapes and sizes transform into sultry pinup girls with the help of hair, makeup, and photo services. A visit to the salon begins with vintage hairstyling and the application of makeup, both of which are modeled after WWII–era glamour icons such as Jane Russell or a cross-dressing John Wayne. Next, owner-photographer Alanna Ralph discusses the photo-shoot concept with the vintage vixen before snapping steamy pictures of her coyly playing records on a gramophone or stretched out on a velvet chaise longue. Alanna then retouches the images before adding them to CDs, photo books, and other available formats.
2407 E York St.
Philadelphia
Pennsylvania
Through her own experience with aging, Dr. Pamela T. Dyer-Goode realized that women needed viable options for rejuvenating the face and body. That's why—after decades spent practicing gynecology—she devoted herself to learning the latest in anti-aging and restorative medicine. She founded Renew Medspa with the belief that the best anti-aging treatments restore the appearance of natural youth without looking "done." 
Together with a board-certified plastic surgeon, Dr. Dyer-Goode seeks to slow down bodily clocks both internally and externally. Bio-identical hormones replicate individuals' own unique hormones in order to counter their natural decrease over time. On the exterior, microdermabrasion and broadband-light treatments target wrinkles and sagging skin, leaving skin smoother than a freshly buttered floor.
241 S 6th St., Suite 120
Philadelphia
Pennsylvania
215-792-6377
---