Philadelphia Outdoor Activities
---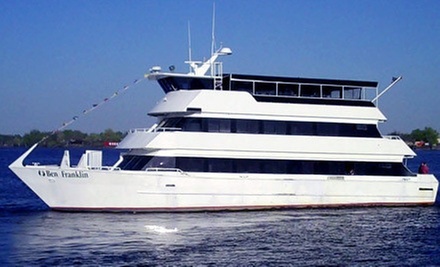 Northern Liberties - Fishtown
---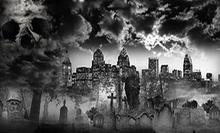 A university professor guides tours past a variety of historical and haunted sites such as Surgeon's Hall and Dock Creek
---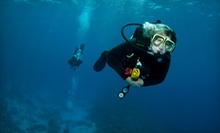 Classes and courses prepare divers for underwater exploration with actual diving experiences
---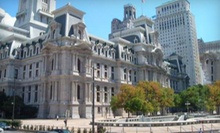 Two-hour tour visits the Liberty Bell and Independence Hall, passing coffee shops and galleries; tour ends with a beverage at a brewery
Use Today 8:00am - 2:30pm
---
Recommended Outdoor Activities by Groupon Customers
---
On race day, teams of up to three walk, skip, or run through the little-known nooks of Portland, gathering and solving clues that lead through neighborhoods such as the Pearl District, Hawthorne District, and Twenty-Third Avenue, with one lucky team traipsing its way to a $300 prize. Clues range from anagrams and pop-culture trivia to deciphering graffiti written in pig Latin. Interspersed throughout the race are mettle-testing challenges, molding iron wills to such tasks as building a house from cards or identifying ice-cream flavors. The top three teams with the fastest gams and sharpest puzzle-solving skills will also win free entry in the National Championship race on Saturday, November 5, which has a grand prize of $5,000 and will be held in sunny Las Vegas (top 25 teams qualify for the race). Winners for best costumes, top senior (55 and older), and best tweet will also receive prizes. The competition begins at noon, and check-in runs from 11 a.m. to 11:45 a.m. The race takes between three and five hours, and jet packs are strictly prohibited. All competitors receive a CitySolve Urban Race T-shirt.
117 Chestnut St.
Philadelphia
Pennsylvania
As the Ale & Arts Walking Adventure tour ambles among famous Philadelphia bars such as McGillin's Olde Ale House and Dirty Frank's Bar, you'll get to drink in the history and cultural significance of 10 distinctive murals, as well as the establishments where they are located. You'll also get to drink in several locally brewed beers served throughout the fact-filled tour. The Mural Arts Program was created to enlighten the public on the collaborative process of how murals transform public spaces and unite artists with the local community. Develop a new appreciation for public art and discover the history behind your favorite local bar with today's side deal.
1727-29 Mount Vernon St.
Philadelphia
Pennsylvania
Propelled by an affinity for fresh air, the family that helms Hispaniola Cycling fosters the same free-spirit mentality in its guests who embark on the outfit's bike tours, which include cycles and helmets. Hispaniola's guides are experts on the local topography, calling upon their respect for Mother Nature and a healthy fear of her mood swings to guide groups for spins around town or weekend jaunts through Valley Forge and along the Schuylkill River Trail. They can also expand fitness with wellness tours and camaraderie with corporate tours that follow custom routes around worksites, kick-starting employee heart rates a midday slump after they wrestle faulty fax machines.
Schuylkill River Trail, Valley Forge Entrance
King of Prussia
Pennsylvania
610-616-5321
---