Restaurants in Philadelphia
---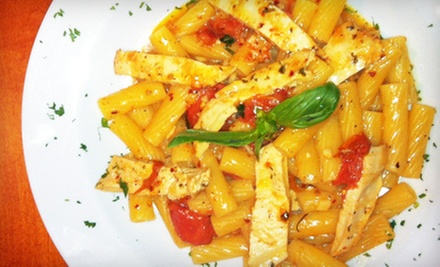 ---
Philadelphia Restaurant Guide
While Philadelphia will always be known as the home of the cheesesteak, it has a wide variety of cuisines that can be found in places other than a typical sandwich shop. From romantic French cuisine to traditional Mexican food, Philadelphia restaurants provide an assortment of foods and experiences that can delight even the most dedicated foodie.
People who enjoy French food, attentive service and an incredible ambiance should stop by Parc Restaurant, Bistro & Cafe. The valet service and outdoor seating at Parc will provide a carefree, relaxing evening, which is perfect for romance. Hidden away on 8th Street, the popular restaurant Bibou brings French charm to Philadelphia. Customers eating at Bibou who want to enjoy wine with their dinner should prepare to bring their own bottle.
Diners interested in modern Asian fusions should visit one of four popular spots. Old City Asian Bistro and Buddakan are both located in Olde City. Chifa, which serves Peruvian/Asian fusions, and Sampan, a small-plate restaurant, are both located in the Market East neighborhood. They both have chef's tasting menus, which is a great way for those dining alone to experience a variety of menu options.
For a complete departure from standard Philadelphia food, diners should consider one of the great Mexican restaurants in the area. Those dining in Philadelphia who are looking for authentic Mexican cuisine should try Los Gallos Mexican Taqueria. El Jarocho is an authentic Mexican restaurant that serves beef tongue tacos and cemitas. Diners interested in authentic tortillas should stop by Tortilleria San Roman to sample some amazing tortillas, chips and salsa.
Customers who are looking for delicious food at locations other than sandwich shops, pizzerias or burger joints will be happy to know that Philadelphia is a city that will meet their dining needs.
Philadelphia restaurants provide an assortment of foods and experiences that can delight even the most dedicated foodie.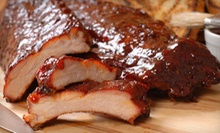 Bold Oklahoma barbecue flavors arrive in pit smoked meats, pulled pork sandwiches & rib racks joined by candied yams & other hearty sides
Use Today 11:45am - 4:00pm
---
Recommended Restaurants by Groupon Customers
---
Great Burger, Fresh Fries, Hand Dipped Shakes, Chicken Fingers, Great Dogs, Great Steaks,Chicken Cheesesteaks, 26 FREE Toppings
3616 Welsh Road
Willow Grove
Pennsylvania
215-657-6100
OpenTable users give Cork four stars, Yelpers give it 3.5, and Gayot rates it as good:
90 Haddon Ave.
Westmont
New Jersey
The dinner menu at this neighborhood gem uses classy ingredients in creative ways, forming a lineup that's accessible to all palates. The menu changes often, but sample starters include fried clams tartar with grilled lemon ($9) and barbecue veal ribs with peach salsa ($12). Main courses ($12–$25) range from a familiar pizza topped with barbecue sauce, pineapple, chicken, red pepper, and Vidalia onions ($12) to gnocchi with rabbit-chorizo sausage, artichokes, and goat cheese ($16 for full portion). London Grill is also open for lunch (Tuesday–Friday 11:30 a.m.–3 p.m.) and weekend brunch (11 a.m.–2:30 p.m.). The midday feast includes various sandwich options, such as a roasted turkey BLT with fries ($8.50) and main dishes such as the fresh-daily vegetable harvest ménage á trois ($13). Accompany any meal with a pull from the full bar, including micro and macro beers on tap and in bottle and a lengthy wine list.
2301 Fairmount Ave
Philadelphia
Pennsylvania
The Blue Bananas menu of Caribbean dishes and Caribbean-influenced American favorites is designed to cause vivid hallucinations of ocean breezes, sand underfoot, and back-warming sunshine, even in the dead of a Philly winter. Appetizers such as the crispy coconut shrimp ($11.95) start things off with the flavor of Gilligan and the Skipper's favorite telephone, while the jerk chicken wings ($8.95) draw on a staple of Caribbean cooking and a prime ingredient in many of Blue Bananas' best dishes: jerk spices made from freshly ground-up jerks. Dry-rubbing or marinating meats in this very hot mix of Caribbean spices gives dishes like the jerk pork ($8.50) or chicken ($12.95) sandwiches a distinctive flavor guaranteed to alter one's pronunciation of the word "man." To get a larger mouthful of island goodness without swallowing a lot of sand, try one of Blue Bananas' Caribbean special dinners such as a half-chicken rubbed in jerk spices ($14.95) or the mango coconut curry shrimp ($16.95). If you're in the mood for straight-up Caribbean comfort food, opt instead for the brown stew chicken ($12.95), cooked in brown sugar and traditional island spices, or the tender, slow-cooked oxtail stew ($14.95).
223 South St.
Philadelphia
Pennsylvania
Within Elements Cafe's romantically lit dining room, guests nibble on upscale, American-style tapas featuring locally grown and organic ingredients. Fred Kellermann, the owner and mastermind chef behind Elements, creates an eclectic menu that brings together unusual flavor combinations in dishes such as potato ravioli with root beer and short ribs or pumpkin-mushroom soup with rosemary cream. To stay on the cutting edge of the ever-evolving food scene, Chef Fred continually updates his repertoire by experimenting with seasonal ingredients and new preparations. Customers can taste his newest creations every Sunday during Sunday supper, which features with a weekly changing menu of new dishes, old favorites, and a pill that cures the Mondays.
517 Station Avenue
Haddon Heights
New Jersey
856-546-8840
Ready made entrees,sides, appetizers & desserts! Simply Take n Bake!
910 Haddonfield Berlin Rd.
Voorhees
New Jersey
856-784-4550
---