Phoenix Local Guide and Deals
Phoenix Guide
Arizona Canal Trail
runs alongside one of Maricopa County's most vital waterways and provides cyclists with 16 miles of scenic pathways. The trail passes landmarks such as the historic
Arizona Falls
and the
Wrigley Mansion
, and it's secluded enough to keep the city noise at bay. If city noise is actually what you're looking for, Phoenix's downtown will readily oblige with its eclectic mix of things to do. The city's proximity to Mexico has always influenced its cuisine, but in recent years James Beard Award-winning chefs have introduced the flavors of Asia and Europe to the downtown culinary scene. Less edible works of art are on display at the
Phoenix Art Museum
, which holds one of the Southwest's largest collections. The unveiling of
Her Secret Is Patience
, a stunning outdoor sculpture designed by Janet Echelman, has finally given the city its signature artistic landmark. Phoenix is one of the country's largest cities—at more than 519 square miles, it even outranks nearby Los Angeles. This size explains how the city is able to accommodate nearly 60,000 hotel rooms, more than 200 golf courses, and upwards of 30,000 acres of desert preserves. The
Sonoran Desert
, where Phoenix is located, is the hottest in North America. Here, explorers can admire—from a safe distance, of course—the world's only population of wild Saguaro cactus or ascend mountains such as the 2,608-foot
Piestewa Peak
, which is home to more than 50 species of birds. 
When searching for things to do in Phoenix, look closely at some of the lesser- known offerings in the city.
Professional Service Deals in Phoenix See More
---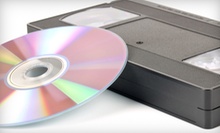 Video technicians transfer memorable home-movie footage onto 5 or 10 high-quality DVDs
---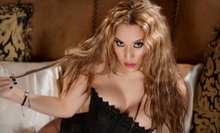 Skilled photographer snaps sultry pictures of clients, then creates an online viewing gallery and crafts an 11"x14" metallic prints
---
Things to Do Deals in Phoenix See More
---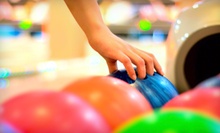 Bowlers wage war on pins residing in 1 of 32 lanes equipped with automatic scoring within a cozy alley adorned with paintings of cityscapes.
Use Today 11:00am - 8:00pm
---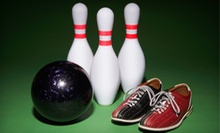 Use Friday 9:00am - 6:00pm
---
Food & Drink Deals in Phoenix See More
---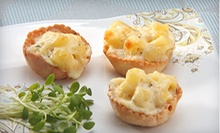 50-piece tray of gourmet mac 'n' cheese bites made from truffle oil and shaved black truffles
---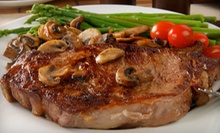 Dean Laplant and staff sizzle up filet mignon, walleye-pike dinner, and pork-chop sandwiches beneath nostalgic murals in a historic building
---