Beer, Wine & Spirits in Phoenix
---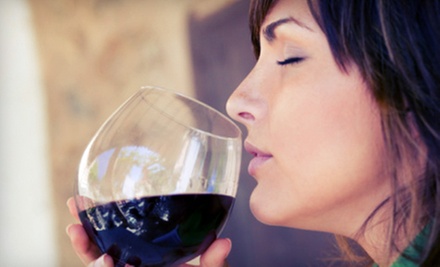 ---
Beer, Wine & Spirits Deals
---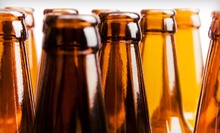 European malts and saaz hops lend crisp flavors to brews in Belgian and northern European styles
Use Thursday 3:00pm - 7:00pm
---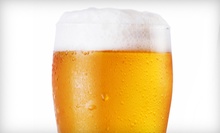 Use Today 10:00am - 3:30pm
---
Recommended Beer, Wine & Spirits by Groupon Customers
---
Your Taste Club membership will include:
10625 N Tatum Blvd., D142
Phoenix
Arizona
US
The Phoenix Tequila Fest gathers together bartenders, mixologists, agave farmers, performers, and tequila enthusiasts for a two-day festival devoted to distilled goodness. There are countless booths offering tequila samples, which come from numerous brands, distilleries, and varietals around the world. But it's not simply about sampling; festivalgoers can also cheer on their favorite bartenders in the Margarita Challenge, fine-tune the art of describing tequila, and learn about the newest trends in flavor manipulations. Continuous live entertainment creates a festive atmosphere, and complimentary Mexican foods—such as taquitos, chimichangas, salsa and chips, and shrimp ceviche—from the Valley's restaurants ensure that revelry last the entire afternoon.
201 E Jefferson Street
Phoenix
Arizona
602-379-7800
A plug-and-play wine-tasting service, Raising Glasses LLC helps local nonprofit organizations, sports teams, and individuals navigate the choppy waters of today's economy with professional wine-tasting fundraisers. The Raising Glasses staff handles all aspects of each event, including securing a venue, providing the wines, and developing a marketing campaign to get the word out. In addition to its fundraisers, the company draws from a deep barrel of knowledge to pour wine education into open ears at in-home tastings and informative series. Customers can also use Raising Glasses for party-planning assistance, during which an expert will help chefs pair wines with meal courses and explain regional differences in tastes so hosts know what language to speak when asking a bottle to attend the party.
3509 N19th Ave.
Phoenix
Arizona
Modeled after an Old World wine cellar, WineStyles's shelves are lined with rare bottles accrued by its staff of in-house experts hailing from quality vineyards across the globe. The shop's bounty includes handcrafted gift boxes and baskets and merchandise, such as guidebooks for translating secret codes etched in cork. Along with retailing wine and imbibing gear, WineStyles's crew grants guests the opportunity to sample new pours at frequent events and two-hour tastings three nights a week. For dedicated aficionados, the chief wine taster chooses two bottles to send to wine-club members along with tasting notes that detail their origins, a winery description, and suggested food pairings.
10625 N Tatum Blvd., D142
Phoenix
Arizona
US
Beneath the gaze of the numerous chimps painted on Nimbus American Bistro N' Brewery's walls, the Tuscan-based brewery's craft beers mingle with gourmet versions of pub favorites. Chef Josh Tomczyk and his kitchen crew simmer fresh seafood and meats in beer-based sauces before transforming them into burgers, pasta dishes, and steaks. Their wood-fired oven bakes artisanal pizzas, pairing with specialty cocktails or pints of Nimbus pilsners, stouts, and ales. In the expansive dining room, warm lights and vibrant brewery-inspired murals dazzle eyes from the ceiling, and rows of tables and booths scatter the hardwood floors. A patio hosts outdoor dining, welcoming patrons to bring along their dogs or goldfish disguised as dogs. The restaurant hosts special events throughout the week, including pool tournaments on Tuesdays and live entertainment on Saturdays.
7001 N Scottsdale Rd., Suite 147
Scottsdale
Arizona
480-248-9212
---