Phoenix Health and Fitness
---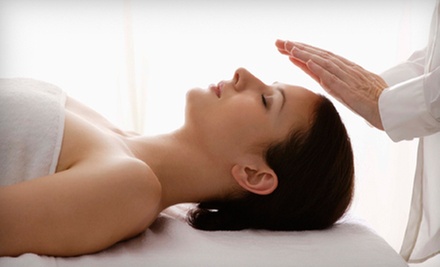 ---
Phoenix Health And Fitness Guide
Getting in shape is a top goal for anyone who lives in the Phoenix area. The high temperatures and muggy air make residents reach for skimpy tops and swimsuits, and those who want to look their best head to the gym. With a wide range of classes and activities, there is a Phoenix fitness class for everyone.
Juno Fitness offers classes that work around anyone's schedule. While some classes take place early in the evening, the gym also offers them as early as 6 am for those who need to get in some exercise before work. The boot camp course whips students into shape with intense exercises that work the whole body.
Some Phoenix residents prefer Pilates, which slowly stretches the different muscle groups in the body. Pilates Palace is just one place where locals can take classes. The beginner and introductory classes are designed for those without any experience, while the advanced classes offer a challenge for those with some experience.
When it comes to getting in shape quickly, Phoenix Gym is tops. This gym has personal trainers on staff, and each one works directly with gym members. The trainer can help a member decide his or her weight loss goals, plan an exercise routine and even help when it comes to making the right food choices away from the gym. The gym has a few specialty days and events, including one day where the classes focus on boxing. While the gym might lack any Phoenix doctors on staff, members can learn simple ways to improve their overall health.
Whether it's a Pilates class to tone muscles, a boot camp to lose weight or a personal trainer offering dozens of individualized suggestions and tips, the city's gyms have everything that residents need. Anyone interested in learning more about Phoenix fitness have a wide range of opportunities to check out.
With a wide range of classes and activities, there is a Phoenix fitness class for everyone.
Recommended Health & Fitness by Groupon Customers
---
Founded by fourth-dan black belt Richard Poage, Peaceful Warrior Martial Arts & Healing Center continues his mission to help students build discipline and learn self-defense through classes that teach shorin-ryu karate, jujitsu, and kobudo weapons training. Camps and after-school programs keep kids from spending their days sprawled in front of the TV or taking catnaps behind it. The school's healing center keeps students in top shape with holistic health services such as massage, acupuncture, and shiatsu massage.
6451 E Shea Blvd.
Scottsdale
Arizona
On her quest to further understand the relationship between physical motion and energy flow, certified personal trainer and Pilates instructor Angella M. Hamilton began studying the ancient technique of tai chi under the tutelage of master David Dorian Ross. Her fascination with the time-honored practice led her to forge her own variation, combining healing elements of tai chi and qI gong to create the free-flowing Zen Method. When stricken with breast cancer at the age of 36, Angella practiced the Zen Method to keep herself healthy and empowered. Through regularly scheduled classes and workshops, she now imparts the lessons she's learned both in terms of fitness and mental strength.
7575 E Princess Dr.
Scottsdale
Arizona
Dr. Gerald Walman has been practicing eye surgery since 1979 and now clears vision with corrective procedures. Delinquent corneas cower before their reshaping LASIK lasers, which adjust the eye's internal curvature and bring the world, with the exception of fun-house mirrors, into crisp focus. They also brighten cloudy, cataract-afflicted eyes with implant surgeries and lift drooping eyelids with laser rejuvenation treatments.
3330 N 2nd St., Suite 500
Phoenix
Arizona
---