Phoenix Indoor Activities
---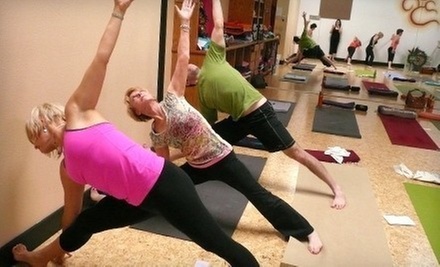 ---
Phoenix Indoor Activity Guide
Although the winters are mild in Phoenix, the summer heat tends to drive most people inside. During the warmer months, only the most avid golfers brave the beating rays of the sun. Fortunately, the city offers plenty of indoor activities where locals can enjoy Phoenix movies, shopping, dining, museums, performing arts and places for the little ones to burn off their energy. Those looking for educational opportunities in air-conditioned comfort can visit one of the city's many museums. The Heart Museum showcases the history of the Southwest, from the early Native Americans to the more recent Hispanic influence on the culture. The Phoenix Art Museum has a comprehensive collection of modern art, while the Musical Instrument Museum displays instruments from around the world. Families will enjoy the age-appropriate activities found at the Children's Museum of Phoenix, the Sea Life Arizona Aquarium and the Arizona Science Center. Phoenix is home to many shopping venues, including high-end stores, intimate boutiques and indoor shopping malls. Some of the most-visited malls in the city include Scottsdale Fashion Square, Arrowhead Towne Center, Chandler Fashion Center, Paradise Valley Mall, Desert Sky Mall and Metro Center. Kids can burn off their excess energy without risking heat stroke at some of the city's more creative venues. Imagination Avenue offers plenty of indoor play designed for preschoolers, while older children can skate to their heart's content at the
Arcadia Ice Arena
. Kids can design their own stuffed bear at the
Stuffington Bear Factory
, take a cooking class at Kitchen Classics or learn to work with pottery at As You Wish Pottery. Evenings are a great time to dine out, enjoy one of the Phoenix area shows, and maybe stop for some dance.  One can grab a bite at Kai, Different Pointe of View or T. Cook's before viewing one of the Phoenix movies at an area theater. Harkins and AMC theaters have locations across the city, and there's always the Silver Cinemas on Bell Road.
Evenings are a great time to dine out, go to one of the Phoenix area shows and maybe stop for some dance.
Recommended Indoor Activities by Groupon Customers
---
Founded by fourth-dan black belt Richard Poage, Peaceful Warrior Martial Arts & Healing Center continues his mission to help students build discipline and learn self-defense through classes that teach shorin-ryu karate, jujitsu, and kobudo weapons training. Camps and after-school programs keep kids from spending their days sprawled in front of the TV or taking catnaps behind it. The school's healing center keeps students in top shape with holistic health services such as massage, acupuncture, and shiatsu massage.
6451 E Shea Blvd.
Scottsdale
Arizona
On her quest to further understand the relationship between physical motion and energy flow, certified personal trainer and Pilates instructor Angella M. Hamilton began studying the ancient technique of tai chi under the tutelage of master David Dorian Ross. Her fascination with the time-honored practice led her to forge her own variation, combining healing elements of tai chi and qI gong to create the free-flowing Zen Method. When stricken with breast cancer at the age of 36, Angella practiced the Zen Method to keep herself healthy and empowered. Through regularly scheduled classes and workshops, she now imparts the lessons she's learned both in terms of fitness and mental strength.
7575 E Princess Dr.
Scottsdale
Arizona
The Arizona Republic and its online reviewers love the Phoenix Symphony, and Kudzu users give it five stars:
75 N 2nd St
Phoenix
Arizona
US
Step beneath the domed, packed-mud ceiling of a traditional Navajo family dwelling. Weave a Yavapi burden basket. Explore a secluded garden filled with bronze sculptures of women in prayer. By immersing visitors in Native American artifacts and artworks, the Heard Museum's exhibits strive to illuminate the cultural legacy of Arizona's indigenous peoples. The collections emphasize first-person accounts of Native cultures, not only through artwork, but also in interviews with Native Americans, portraits by Navajo photographers, and monthly lectures. In addition to showcasing historical artifacts, the Heard Museum exhibits contemporary American Indian artwork. Like a ballerina trapped on a carousel, exhibits rotate often, and have included collections of Native American bolo ties, Hopi pottery, and 20th-century paintings depicting Native ceremony. Passing on cultural traditions to future generations, the staff educates children with tours, and brings Native American presentations and curricula to area schools.
2301 N Central Ave.
Phoenix
Arizona
602-252-8840
Moving Breath Pilates' owner and master teacher, Virginia Nicholas, teams up with a posse of skilled Pilates virtuosos to sculpt svelte physiques and strengthen cores with private 55-minute Pilates sessions. In a breezy studio bedecked with ivory walls and fully stocked with Pilates machines, wellness gurus coach students one on one, acquainting them with fundamental Pilates techniques, tweaked according to each pupil's personal fitness goals and astrological chart. The experienced instructor acquaints Pilates protégés with such traditional Pilates equipment as the Universal Reformer, trapeze table, and Wunda chair, training them to master proper form and memorize each of the apparatuses' birthdays and anniversaries. Following the intensive private session, students emerge energized and flexible enough to race a rocket-fueled rubber-band ball home.
1801 S Jentilly Ln., Suite C-20
Tempe
Arizona
480-731-3101
Celebrity Theatre's distinctive in-the-round construction keeps show-goers close to the action, with no seat more than 70 feet from the performers. The slowly rotating stage ensures each audience member can bask in singers' flashing smiles and search the backs of their heads for bonus flashing smiles.
440 N 32nd St.
Phoenix
Arizona
602-267-1600
---