Professional Services in Phoenix
---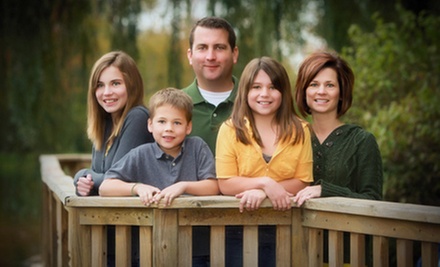 ---
Professional Service Deals
---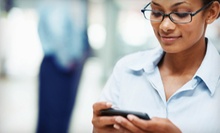 Use Today 11:00am - 6:00pm
---
Recommended Professional Services by Groupon Customers
---
At first, Connie and Steve's courtship involved talking on the phone into the wee hours of the morning. But unlike most lovebirds, they'd talk about photography and photo-editing programs. This shared passion eventually led them to open CWLIFE Photography, allowing them to team up to shoot everything from weddings to business headshots to pet portraits. During photo sessions, Connie and Steve blend their own unique shooting styles to produce images from multiple angles and a variety of perspectives. The pair snaps shots on location or in their 800-square-foot private studio with the high ceilings of a cathedral or Michael Jordan's top-hat closet. Though they still stay up into the wee hours of the morning talking about photography, the Nikon-toting duo continues to evolve their photo-taking abilities by attending educational workshops at least once a year.
4237 N Craftsman Ct., Suite 203
Scottsdale
Arizona
602-653-9722
Great-grandmas and flat-screen TVs don't have much in common. But if one were to draw a Venn diagram for the two, they would overlap with Home Movie Preservation Center. Equipped with digital tools, the center's team of video technicians rescues home footage of great-grandmas and other memories from deteriorating formats and gives it a new home on high-quality DVDs. The staff is adept at filling their DVDs with transfers from an array of media types, including photos, slides, and audiocassettes and VHS, MiniDV, 8mm, and Super 8mm film.
2933 N Hayden Rd., Suite 4
Scottsdale
Arizona
480-704-0530
A sultry boudoir shoot rarely emphasizes its subject's wingspan, but the two female photographers who helm Flash Boudoir—Tina Celle and Melissa Mulera—never shy away from an unusual image. Featured by ABC15, their shots can capture women sporting lingerie and feathered wings, artistically draped in bed sheets, and posing for pinup shots in vintage-style swimsuits. As she shoots, Tina draws on her years in fashion journalism, whereas Melissa pulls from her background in fine art and graphic design. Their private studio brims with unique sets for clients to choose from, such as beds piled in pink sateen and pole-dancing sets featuring rehabilitated tetherball poles.
7040 E 5th Ave.
Scottsdale
Arizona
480-949-7040
When Mike Maez purchased his first digital camera in 2001, it was love at first snapshot. Swapping his previous day job for a life behind the lens, Maez has since filled his portfolio with more than 40 magazine covers, publishing work for Getty, the Boston Globe, and corporate clients including AOL, Microsoft, and Ford. This infectious enthusiasm extends to his portraiture, helping him immortalize wedding days, graduations, or sack-race victories with complete photographic packages rendered in digital formats or appealing albums. Mike also teaches students to become self-sufficient shooters with photography workshops, during which classes combine hands-on experience and classroom work to teach pupils how to attractively compose and light their shots.
1475 N Scottsdale Road
Scottsdale
Arizona
714-887-6736
The two-woman team of Michel Herstam and Heather Allen started HALO (Helping Animals Live On) Animal Rescue out of their homes in 1994 to provide temporary shelter for abandoned cats and dogs until they were adopted. Today, out of the basement and into its own adoption center, HALO's mission is twofold: it aims to rescue animals at risk of being euthanized in shelters and works to create a better welfare system for the 100,000 cats and dogs that enter Maricopa County shelters every year. Each animal in the organization's care receives a complete medical examination and treatments, and no animal is euthanized for being unable to find a home. Online bios highlight animals for potential adopters, focusing on how each animal will fit into an individual's home, family, and lifestyle in order to foster a lifelong match. In 2011, HALO placed more than 3,520 cats and dogs in loving homes.
5231 N 35th Ave.
Phoenix
Arizona
It was 1969 when Steve Nissle took his first professional photograph. Over the next four decades, Mr. Nissle would win awards, achieve accreditation as a Master Photographer from the Professional Photographers Association of America, and relocate to an Arizona-based studio, which he named Nissle Fine Art Photography.
Today, he continues to capture memorable moments between engaged couples, families, and other subjects. Depending on the client's personality and preferences, he might shoot inside the studio, venture outside to his onsite garden and park, or travel to scenic desert locales, including Superstition Mountain and the pile of broken mirrors next to Superstition Mountain. Steve works alongside his son, Nolan, who has been following in his father's footsteps for more than 12 years.
1215 E Brown Rd.
Mesa
Arizona
480-461-3100
---