Restaurants in Phoenix
---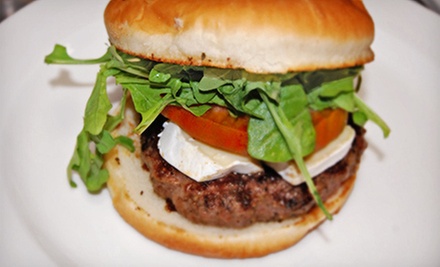 ---
Phoenix Restaurant Guide
As the capital city of Arizona, Phoenix offers a variety of restaurants to serve the needs of a diverse population. While some might assume that Phoenix restaurants are dominated by Mexican food, sushi, French food and other ethnic cuisines are also immensely popular. Casual dollar-taco stands easily mix with upscale French bistros in this city.
For a relaxing bottle of wine and the ability to experience a carefully crafted meal, try one of Phoenix's many French restaurants. Sophie's French Bistro offers an extensive wine list and a selection of vegetarian options to cater to every member of a dining party. Coup Des Tartes is also a popular neighborhood bistro but does not sell alcohol. Customers can bring their own wine and pay a modest corking fee. For diners on a budget, the Vincent Market Bistro offers reasonably priced French food.
In Phoenix, sushi bars offer an easy way to eat a light meal. Yasu Sushi Bistro has an extensive menu for discerning guests. Adventurous customers may want to try the small-plate menu to experience a variety of items. Yen Sushi & Sake Bar offers happy hour specials perfect for those with large appetites. For a quick and inexpensive lunch, How Do You Roll? has made-to-order sushi in an casual atmosphere. Families dining in Phoenix may find that eating at How Do You Roll? is an easy way to encourage their children to try new types of food.
From Tex-Mex to authentic Mexican cuisine, Phoenix's close proximity to the border ensures a wide variety of Mexican restaurants. For inexpensive tacos, quesadillas and similar fare, Tacos Atoyac is a great spot. Guests who plan on eating at Tacos Atoyac should be prepared to wait in line during peak lunch and dinner hours. Mariscos Playa Hermosa offers a more upscale menu, including an extensive selection of Mexican-influenced seafood.
True to the spirit of the city, Phoenix restaurants offer plenty of options to the residents of Arizona's capital.
For a relaxing bottle of wine and the ability to experience a carefully crafted meal, try one of Phoenix's many French restaurants.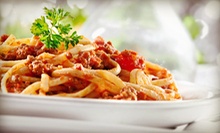 Italian restaurant specializing in classic dishes such as chicken parmigiana and baked ziti, along with less traditional items like gyros
---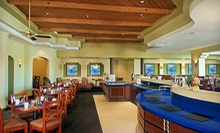 Shrimp ceviche, queso fundido, and 12 oz. rib-eye steaks populate the southwestern-style menu
---
Recommended Restaurants by Groupon Customers
---
The culinary half of this delicious dichotomy is curated by award-winning head chef Christopher Gross, while the palate behind the fermented lounge is sommelier Paola Embry. Hungry peepers can feast upon Christopher's thoroughly modern dining digs; outfitted with bright, candy-colored fixtures that accent clean geometrics and foundational earth tones. Commence proper consumption by memorizing the full dining menu, which is creatively infused with the flavors of French cuisine, tempting early appetites with first plates such as wild-mushroom soup with foie gras ($18) and escargot en croute ($14), or savory salads such as duck confit with mixed greens, Humboldt Fog cheese, and cognac-infused dried cherries ($16). Warm up every nook and cranny of your mouth in preparation for great after-dinner conversation with a plate of steamed mussels with Spanish chorizo and white wine ($16), or take a large bite of smoked truffle-infused filet mignon ($36) to avoid answering questions about your "secret club" and the only other member, your "Matthew McConaughey." For an edible that's both cozy and elegant, opt for a wood-oven pizza topped with wild mushrooms, shallots, and arugula ($12).
2485 East Camelback Road
Phoenix
Arizona
A lush estate of 40 acres near Camelback Mountain surrounds The Scottsdale Plaza Resort, which, in turn, surrounds the Salon & Day Spa at The Scottsdale Plaza Resort. Inside, the staff greets every visitor with a robe and slippers to wear during a recommended cool shower to initiate detoxification.
The packed service menu plies muscles with six types of soothing and therapeutic bodywork and an infrared sauna, and salon professionals master current haircut and nailcare trends. Stylists deftly transition from creating complex weaves for female clients to trimming beards for gentlemen, and aestheticians tailor men's skincare regimens from products rich with jojoba oil, papaya, and soothing cherry enzymes that ensure prompt, rugged five o'clock shadows.
7200 North Scottsdale Road
Scottsdale
Arizona
480-951-5101
Serving all-natural premium pork products, Pork on a Fork's family of fourth-generation farmers has perfected its methods with countless delectable chops and tender cuts. Every hog is disease-free and raised without the use of antibiotics, unlike those raised on a diet of ice cream and newspaper, and products are individually frozen and preserved, ensuring that every cut arrives at the Arizona location in top-notch quality. The menu presents porky fare in a variety of settings, including sausage with a backdrop of biscuits and gravy ($5.99) and the hearty Breakfast in a Cup, consisting of bacon or sausage posing with a mix of country potatoes, eggs, and cheese ($6.99). Noontime nibblers can snack on a smoked pulled-pork sandwich ($7.99), a snappy bratwurst ($5.99), and the ultimate pit-master meal, equal parts brisket, pork, and spicy polish dog ($10.99). Pork on a Fork was also featured at 2009's Celebrity Food Show, providing celebrity chef Guy Fieri with pork for his Pork el Fuego cooking demonstration.
1515 West Deer Valley Road, Suite B-102
Phoenix
Arizona
623-434-1794
Chef Erasmo "Razz" Kamnitzer, namesake of Razz's Restaurant and Bar and seventh-generation chef, infuses flavors from his native Venezuela to his eatery's upscale fusion menu. Like all dinner-theater performers, Razz dazzles diners with stovetop pyrotechnics in his open show kitchen, simmering up spicy bouillabaisse full of shellfish and finfish, or ladling chops and fillets with lime sauce, tropical-fruit relish, lingonberry sauce, and other zesty flavors. Guests can pair savory bites with sips from the wine list, with selections available by the glass, bottle, or fluted barrel. Razz's also caters special events such as weddings and holiday parties.
10315 N Scottsdale Rd.
Scottsdale
Arizona
480-905-1308
Brosenbrus Cafe combines the convenience of a coffee bar with the cuisine of a refined sandwich shop, creating an ambiance that azcentral.com described as "young, hip and summer-session sedate." In addition to brewing Cartel coffee, the cooks also artfully layer pulled pork, pickled vegetables, or hummus between slices of ciabatta or focaccia bread. Steven Gross described the culinary passion that he and co-owner Brad Stewart share, telling State Press Magazine, "whenever we're around food we always want to experiment."
This creative energy extends beyond the menu to the café's clean, modern decor. Seating fills the high-ceilinged space, allowing patrons to enjoy their orders while sitting at one of the gleaming wooden tables, in a plaid armchair, or on the shoulders of an obliging employee.
922 East Apache Boulevard
Tempe
Arizona
480-704-3515
Sure Voltaire French Restaurant's executive chef David Antonelli worked in several New York eateries, but he really got his skills in the kitchen from his uncle. That family spirit must have been impressed upon the chef, because today Antonelli keeps his restaurant a family affair, running the eatery together with wife Lydia and father Martin. Together, they produce a menu of fine French-style cuisine that follows the classic formula of meat, sauce, and side. Proteins can include veal, mussels, and fine cuts of steak. Lydia recommends le poulet en croute, a chicken breast with cream of spinach baked inside a puff pastry. The recipe was created especially for her by her husband, and it is not coincidental that the pastry serves as an excellent hiding place for diamonds.
The restaurant's servers aren't slouches either. The highly skilled staff adds to the restaurant's appeal by boning freshly baked fish or flambéing desserts tableside. The skill and preparation put into the menu have not gone unnoticed, earning Voltaire French Restaurant the U.S. Commerce Association's Best of Scottsdale in the French Restaurants category for five years running.
8340 E McDonald Dr.
Scottsdale
Arizona
480-948-1005
---