Shopping in Phoenix
---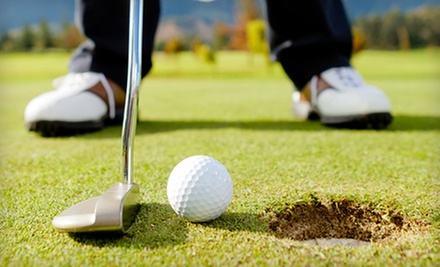 ---
Recommended Shopping by Groupon Customers
---
As the only Harley-Davidson dealer in Phoenix, Buddy Stubbs brings years of rubber-peeling and highway-cruising experience to ensure customers emerge ready to ride into the sun, complete with lava-proof suits, pressurized bike chambers, and UV-coated oxygen helmets. This rider's paradise stocks its 47,000-square-foot dealership with the highest-quality Harley-Davidson products, including authentic riding gear, parts, accessories, and handlebar skull tassles. Visitors can even check out the backup motorcycle from Evel Knievel's Caesar's Palace jump, as well as a museum of admirer-baiting road rockets on select days. Depending on the location, try on a 'tude-flashing bar-and-shield T-shirt ($25.95), a chromed-out necklace ($50), or a flashy ice scoop ($25) that will deck out party glasses with thunderous ice-dropping throttle.
13850 N Cave Creek Rd.
Phoenix
Arizona
New & Used Books Read~Trade~Save
16428 N 32nd St., Suite 111
Phoenix
Arizona
• For $10, you get two feather extensions (a $20 value). • For $150, you get 50 hair extensions (a $450 value).
7125 E Shea Blvd. , Suite 102
Scottsdale
Arizona
480-285-8620
By offering brands like Love Tanjane, Twisted Heart, and the breathable tees of Michael Stars, Active Body aims to provide durable, movable, and comfortable apparel and accessories perfect for activities as diverse as casual dinners, informal parties, and patio-swing seed-spitting contests. Hats (average of $34), earrings ($12–$38), and hair accessories ($12–$24) give patrons something to decorate their head with while handbags ($38-$68) afford the opportunity for carrying newly-purchased head-décor . Find ample foot protection in the form of various shoes and sandals ($30-$54), or pick up a pair of flip-flops ($24-$46) for lazy summer strolls down dusty Martian beaches. From an assortment of motley-hued dresses ($58-$98) to Hanky Panky thongs ($18-$24), Active Body has everything necessary for shielding the body from dangerous lunar radiation.
10830 N Scottsdale Rd.
Scottsdale
Arizona
With more than 6,000 square feet of grilling goodness, BBQ Island is a 'cuers paradise stocked with award-winning rubs and savory spices. Lovers of slow-cooked treats can spend a meaty summer debating the merits of Kansas City versus East Texas after packing their pantries with regional blends from across the nation. Many of BBQ Island's specialty seasonings can't be found at local grocery stores, giving browsers an opportunity to stock up on premium flavor-boosters such as Bad Byron's Butt Rub ($14.99, 24 oz.) and John Henry's Texas Brisket Rub ($9.99). BBQ Island also carries an ample supply of MSG-free, gluten-free blends for the health-conscious seasoner, including the award-winning Dizzy Pig's Dizzy Dust ($9.95), as well as offerings from locally owned Fast Eddie's ($7.99) and Anthony's Spices.
8425 S Emerald Dr., Suite 103
Tempe
Arizona
Lance Muzslay has completed 20 Ironman triathlons, and his tally keeps on ticking. This means that, in races alone, he has swum 48 miles, biked 2,240 miles, and run 514 miles—the equivalent of a car-less road trip. At Sole Sports Running Zone, he applies his expertise toward outfitting runners with the garb, gels, and kicks they'll need to pound the pavement. Muzslay works alongside a team of equally passionate runners at locations in Tempe, Scottsdale, and Glendale. Though the franchise has peddled its wares for five years, the Glendale location opened about six months ago and has the sharpest new-shoe scent. In 2011, the franchise clinched Phoenix magazine's vote as the best athletic-shoe retailer in the valley.
6941 N Hayden Rd., Suite B4
Scottsdale
Arizona
480-991-2475
---