Things to Do in Pine Bluff
---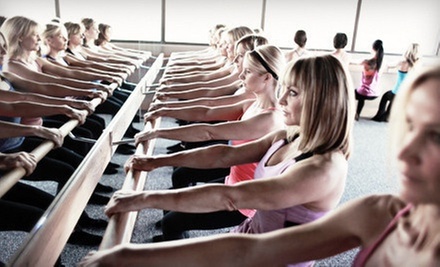 ---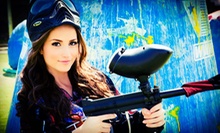 Equipped with rental paintball markers and masks, groups scatter throughout one of two outdoor playing arenas
---
Recommended Things to Do by Groupon Customers
---
At Arkansas Skatium, visitors don ice or roller skates to indulge in family-friendly, frictionless fun atop spacious rinks. During group ice-skating classes, certified instructors show bladers aged 5 and older the fundamentals of gliding before letting them fan across the ice to work through new maneuvers. When the clock strikes 10 p.m., the rink morphs into a broomball stadium where up to 25 athletes take to the ice for sneaker-clad fun.
Arkansas Skatium's snack bar vends sodas, cappuccinos, pizza, and funnel cake to those tuckered out from eight-wheeled and single-bladed maneuvers. The ProShop sells all manner of gliding gear and houses a repair shop for skates dulled by nervous biting before hockey games.
1311 Bowman Rd.
Little Rock
Arkansas
501-227-4333
Arkansas Extended Learning Center culls a massive, seasonal lineup of informative classes, recruiting chefs, artists, athletes, and other professionals to share their wisdom with students of all ages. Pupils can pick up new hobbies such as fly-fishing or digital photography, or sharpen nascent abilities in fields such as cooking and wine-tasting. Otherwise, they can tone up their physiques in fitness and dance classes, discover a new way to communicate in foreign-language workshops, or learn how to cut their way out of a hedge maze during gardening and landscaping tutorials.
3400 Old Cantrell
Little Rock
Arkansas
In conjunction with the yoga studio, The Floating Lotus Day Spa aims to beautify and relax clients using all-natural therapies, including body wraps, organic facials, waxing services, and massages. Wielding Éminence Organics skincare products, aestheticians deep cleanse faces using biodynamic ingredients designed to naturally hydrate and rejuvenate faces. Within the day spa's private rooms, therapists use methods such as Thai massage and foot-focused reflexology, as well as warmed lava stones, to melt away any knots or stale marshmallows hiding beneath the skin.
900 N University Ave., Suite 4
Little Rock
Arizona
501-664-0172
The teachers at Poser Yoga Studio have at least one thing in common: an unwavering love of yoga. From Barkan and hot-yoga masters to Hatha practitioners with more than a decade of teaching experience, the studio's yoga elite is flexible when it comes to the styles preferred by the students. The class schedule reflects flow, Hatha, and hot-yoga sessions suitable for kids, adults, or dogs with a circus background. The staff also maintains a nontraditional atmosphere at the studio, with music ranging from dubstep to disco during workouts, and a fun-first attitude that focuses on both the physical and mental side of yoga.
11715 Rainwood Rd.
Little Rock
Arkansas
402-639-9351
---