Massage in Pine Hills
---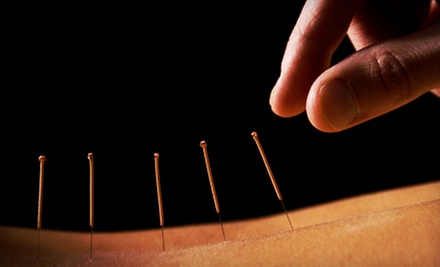 Central Business District
---
Recommended Massage by Groupon Customers
---
Spring of Life Health Spa's staff attends to sore muscles with bodywork services including stress-relieving Swedish, couples, and hot-stone massages. Owner Jeannie Wilmot specializes in reflexology, which focuses pressure on target points on the hands and feet to access and send healing energy through channels that run the length of the body. Along with massage therapy, the staff also relaxes clients with nailcare, facials, spontaneous harp playing, and spa packages.
174A Semoran Commerce Pl., Suite 113
Apopka
Florida
407-777-3386
Licensed massage therapist Dorothy Mallett has been soothing sore backs for long enough to understand that no two are the same. In order to heal the wide range of ailments she confronts on a daily basis, she integrates several ancient massage techniques into her sessions. Though her targeted strokes are effective enough on their own, Dorothy often enhances them with warm oils and creams, hot stones, and moist heat to melt away tension and prevent friction. Massages aren't the only spa treatments she has mastered. Her organic facials tend to skin above the shoulders by removing oil from pores and embarrassing traces of mom's lipstick from cheeks.
311 Maitland Ave.
Altamonte Springs
Florida
While massages can help alleviate built-up tension, they can also be used to restore muscles to their proper function after injuries or accidents. Specializing in both of these aspects of massage is therapist Renee Antoinette and her highly trained staff, who customize their strokes to carefully stretch out limbs aching from poor posture or one too many Muppet presentations of Anna Karenina. Renee also has training in Eastern techniques, manipulating heads and faces with Indian, Japanese, and Thai strokes that blend stretching with ayurvedic oils and aromatherapy to bring about deep relaxation.
1298 Minnesota Ave., Suite C
Winter Park
Florida
US
407-629-0700
Leveraging a collective average of more than 15 years of experience, the licensed and certified massage therapists at Altamonte Springs Massage tend to all manner of sore muscles and soft-tissue maladies. To begin each session, the staff listens to clients' needs and pairs them with the therapist best qualified to treat their conditions. The therapists then blend a variety of techniques—Swedish, deep-tissue, trigger-point, sports, and neuromuscular massage—to provide relief that's otherwise unattainable from a single modality or a series of slap fights.
702 Grandview Avenue
Altamonte Springs
Florida
407-312-9295
At Massage Connection, licensed massage therapists aim to ensure that "every sight, sound, smell, and touch" makes clients feel good. While kneading muscles with light or firm hand movements, massage professionals attend to the client's comfort level, adjusting their methods to optimize relaxation and muscle health. Massages target basic aches and pains as well as the needs of expectant mothers, athletes, and milkmaids. Other spa services, including body scrubs and mud-mask treatments, draw out impurities and leave skin feeling supple. In contrast to relaxation-based options, sauna-blanket sessions promote weight-loss by warming the body, inducing sweating, and burning fat.
11301 S Orange Blossom Trl.
Orlando
Florida
407-859-7878
A Healing Massage Room's Leslie Heinricher goes where she is needed. Some days, she whisks to an injury clinic to assist car-accident victims; others, she appears at spas, robed in the aromatic mist of essential oils. Leslie wards off pain and suffering with therapeutic strokes honed at the Florida School of Massage. Her Swedish massages fight tension with gentle taps and circular motions that dislodge knots and boost blood flow. She custom-blends soothing techniques including neuromuscular therapy and myofascial release to ease pains associated with whiplash, sports injuries, carpal tunnel syndrome, and other ailments. Leslie also specializes in energy treatments such as reiki and polarity therapy, which clear blockages and toll booths interfering with the body's energy pathways.
2901 Curry Ford Rd., Ste. 2
Orlando
Florida
321-652-3693
---