Plainfield, IL Outdoor Activities
---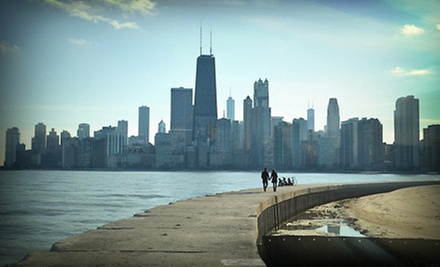 ---
Recommended Outdoor Activities by Groupon Customers
---
Since 1998, ProCamps Worldwide has bridged the gap between pro athletes and their fans with a variety of instructional youth camps and fantasy camps for adults. More than 100 professional and Olympic gold-medal athletes have lent their wisdom during camps conducted across the country. For instance, the NBA's leading scorer, Kevin Durant, dishes details on his skills at a camp in Oklahoma, and Super Bowl champion and Packers linebacker Clay Matthews teaches the careful choreography of backfield disruption in Wisconsin. At fantasy camps, John Calipari and Bill Self—the two coaches who squared off in 2012's NCAA title game—give campers tours of their programs' hallowed halls.
1801 E Lincoln Hwy.
New Lenox
Illinois
888-389-2267
Xtreme Xperience was founded by a pair of car aficionados who understand the thrill of commanding a $253,000 piece of four-wheeled poetry in motion like the Lamborghini LP560. These same founders know that exaggerating the pronunciation of Porsche is only half as fun as horsewhipping its 530 horsepower from 0 to 60 miles per hour in just 3.3 seconds. They understand that the Ferrari F430's supercharged Launch Control console button is too irresistible not to push coming out of every red light and into every dark, quiet, and hopefully vacant train tunnel. The smooth, spaceship-esque aluminum body shell of the Audi R8 makes them appreciate how discreet something like 782 rivets, 382 self-tapping screws, and more than 300 feet of welding can be. The people at Xtreme Xperience love super cars, and they love matchmaking them to other car enthusiasts who live to cruise across the great, oil-stained arteries of the American interstate highway system.
3795 Center Point Dr.
Joliet
Illinois
815-722-2223
Anyone can take on a new persona at Halloween, but very few people earn the right to keep theirs throughout the year. Rich Oltmann is one of those people. To game manufacturers and arcade owners around the world, he's known simply as the "Guru of Games," a nickname earned through years of designing and manufacturing whiz-bang games of skill. While his creations grace game rooms across the world, many can be found only among hundreds of other ticket-spewing consoles in the Haunted Trails Amusement Park arcade.
In addition to Oltmann's games, Haunted Trails Amusement Park hosts entertainments including two 18-hole miniature-golf courses, three go-kart tracks, batting cages, and rides. In the Frightmare Haunted House, visitors tour a two-story maze populated by terrifying clowns, reapers, and creatures that scare teenagers by making them choose a college major. An onsite restaurant helps guests refuel after putt-putt challenges, and a party room hosts gatherings ranging from birthdays to holiday bashes.
1423 N Broadway St. (Rte. 53)
Joliet
Illinois
815-722-7800
Looking to put a new spin on a classic family activity, the minds behind Glowgolf decided to give the game a phosphorescent update. Incandescent courses place friends and family amid a tropical-fantasy golf world of neon orange, green, and violet surroundings. Players putt luminous orbs through vibrant treasure chests and glimmering windmills while negotiating tricky obstacles near walls portraying black-light-lit aquatic scenes. With more than 20 locations spread over 10 states, Glowgolf's fluorescent labyrinths challenge human players and traveling gnomes.
1542 Fox Valley Dr., Suite F-16
Aurora
Illinois
630-820-5302
The Five Seasons Family Sports Club houses tennis courts, a dining area, fitness facilities, swimming pools, and a full-service spa under one roof. Within air-conditioned indoor courts or on outdoor clay courts, racquet slingers compete in friendly bouts to sharpen swings, refine backhands, and showcase grunting abilities. Members can also break a sweat in exercise areas speckled with modern cardio equipment and weights or cool off in an Olympic-sized pool with diving wells and wading areas. Before meeting others for a postgame beverage at the lively café, clients can wander to the spa for a relaxing massage or partake in a sports workshop to gain a firm grasp on game mechanics.
6901 S Madison
Willowbrook
Illinois
On tours from Haunted Hometowns, each traveler clutches an EMF meter, nervously waiting for a flash that detects electromagnetic fields, thus signaling the presence of paranormal activity. Meanwhile, a seasoned storyteller imparts gripping tales of murder, local legends, and ghostly encounters. Based on the books of ghost historian and storyteller Diane Ladley, Haunted Hometowns tours build on her four decades of research, as well as her intimate knowledge of the area and its rumored spectral inhabitants. Guides encourage participants to tote along their cameras so that they're prepared to preserve the spooky sights along the way and catch photo-bombing ghosts in the act.
205 N Broadway
Aurora
Illinois
630-978-7033
---
---
Outdoor Activity Deals - Recently Expired
---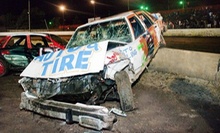 Local racers showcase their skills during drag, stock car, and late model car races, as well as demolition derbies
---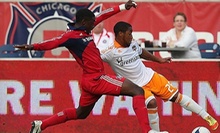 The Fire look to secure a second-straight playoff berth with return of many key players from a successful 2012 campaign
---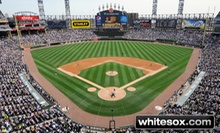 White Sox games quench thirst for Major League Baseball action; pregame patio party sates hunger for barbecued buffet and beers
---
---