Arts & Culture in Plano
---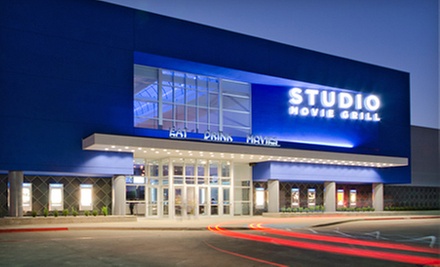 ---
Recommended Arts & Culture by Groupon Customers
---
Kathleen Kendrick is no stranger to the graceful flourishes of ballroom dance. In fact, she's spent more than two decades of her life perfecting them at the professional level. At The Art of Dance, Kendrick has drawn on this experience to create a Marriage Enrichment Through Dance course tailored specifically to couples. As they learn fundamental ballroom steps in these sessions, spouses strengthen their relationships and have fun instead of spending another Friday searching for doubloons in the junk drawer.
117 S. Tennessee St.
McKinney
Texas
972-832-2322
The Dallas Symphony Orchestra speeds up audiences' heartbeats from adagio to allegro with a thrilling lineup of classical and contemporary performances. Radiating the enthusiasm and boasting the musical chops of the Fab Four themselves, Twist and Shout will give the symphony a night off on May 11, taking the stage for a night of Beatles classics sure to delight hair-shaking moptops and headbanging whiskbrooms. The Meyerson's world-class acoustics and magnificent, shoebox-style chamber will imbue hits including "Hey Jude," "Yesterday," and "A Hard Day's Night" with a epic quality—not unlike having Charlton Heston read a grocery list aloud.
2301 Flora St.
Dallas
Texas
The AT&T Performing Arts Center is a cluster of cultural facilities and venues at the heart of the Dallas Arts District.
2403 Flora Street
Dallas
Texas
214-880-0202
Since age 3, Dana Bailey has been twirling to her own beat, progressing from childhood cha-chas to appearances in promotions for Pepsi and JC Penney. After studying under instructors in California and New York City, Dana now offers pintsize patrons the same opportunity to get a head start in the performing arts with child and teen dance classes. She enlists working industry pros to wrangle kids as young as 2.5 in tap, ballet, and tumbling classes atop pliable wood and marley floors.
The boys' tap, jazz, and hip-hop classes accommodate a demographic often overlooked by the dance industry and prepare a studio team for local and national performances. Instructors regularly glean pointers from top national choreographers to craft classes such as Teen Hip Hop, which equips students with basic moves and combos that, much like the prom held outside the Grammys, are set to a soundtrack of current hits.
465 W Southlake Blvd.
Southlake
Texas
817-488-9753
Movie Tavern transfixes one's taste buds and imagination by blending all-digital cinema with premium seating and sit-down dining. Moviegoers are encouraged to arrive 45 minutes prior to showtime, so that they can leisurely peruse an extensive menu of chef-inspired American cuisine, from kobe beef sliders to pizza and sandwiches. Nimble and unobtrusive servers slip in during the show to deliver orders, and can be called on for more drinks or dessert with the push of a button. At select locations, guests can opt to sip margaritas or signature cocktails at the bar before heading in to see a show. Audiences get to enjoy first-run films every week, retro cinema every Tuesday and Thursday evening, and breakfast food paired with early morning movies on Saturday and Sunday. While geared toward adults, the family-friendly establishment also serves finger food for kiddies along with film-inspired dishes. Guests can head to the bar or straight to the movie without ordering food, giving them some latitude in shaping their night out.
Additionally, Movie Tavern treats audiences to myriad benefits with their membership program. Anyone can sign up for free online to receive one free movie ticket on the spot and one free ticket every year on their birthday, as well as invites to screenings and other special events.
6801 Ridgmar Meadow Rd.
Fort Worth
Texas
---