Plano Beauty and Salons
---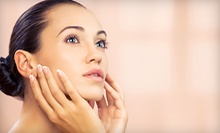 Use Monday 9:00am - 6:00pm
---
Recommended Beauty by Groupon Customers
---
The Eyelash Diva wants to sit you down and give you some seriously fancy fringe by applying a full set of eyelash extensions all around your pretty peepers. Lash extensions are a great way to look your best for special occasions such as weddings and staring contests not to mention you'll be turning heads all around town!
15305 N Dallas Pkwy, Suite 300
Addison
Texas
214-563-2895
KoCo Powell showcases her mastery of cosmetic techniques in Lashes and Makeup's lavender-toned studio, as well as on her biweekly CBS 11 segment, Let KoCo Try It Before You Buy It. Her staple service consists of the individual application of pre-curled Xtreme Lashes extensions, which enhance eyelids for up to two months despite showering, swimming, or trying to see what's inside a sprinkler. Additionally, KoCo can enhance thinning brows with teeny wigs made from natural hair or artful stenciling, giving brows a dark, even appearance in a shape that best suits each client's face. Strands aside, KoCo also uses her eye for style to help glamorize clients with makeup and airbrush-tanning sessions.
5531 Dyer St., Suite 108
Dallas
Texas
972-814-0023
The specialists at Beauty Oasis Rx call on organic and clinically designed serums to renew skin in more than 15 specialized facial treatments. These regimens run the gamut from custom enzyme applications to signature services such as the 24-karat-gold facial, which uses a 20% gold solution to help firm the skin, prevent cell damage, and kindle career aspirations in lazy tin men. Guests also ward off the encroaching hands of Father Time with chemical concoctions such as the melanostop peel, which combines three types of skin-safe acid to treat hyperpigmentation and sun damage. The skin experts also wield aesthetic lasers to remove hair from a range of bodily areas, and help clients achieve glowing skin at home with a line of products from brands such as Skinsync and Vi Derm.
2237 W Parker Rd., Suite B
Plano
Texas
214-500-7825
Renew Beauty Med Spa's licensed and skilled aestheticians exfoliate skin, brighten smiles, smooth out wrinkles, and plump up lips. Laser treatments keep exteriors hair- and vein-free, and anti-aging solutions such as Botox, body-contouring treatments, and teeth whitening turn back time the way Cher never could. Renew Beauty Med Spa also stocks high-end products from brands such as Jane Iredale, SkinCeuticals, and Obagi.
8687 N Central Expy., Floor 2, Suite 2236
Dallas
Texas
214-369-1600
In 1991, Aqua Medical Spa began as a modest, four-employee salon specializing in simple hair and nail treatments. The business rapidly grew to lavish clients with cutting-edge services that nourished the face and body, and by 2000, it had transformed into one of Dallas's first medical spas. Today, the spa continues to treat men and women with a unique combination of rejuvenating spa services and results-driven medical treatments. Board-certified plastic surgeon Dr. Ben Tittle leads a team of doctors and nurses in enhancing outer appearances with noninvasive Zerona laser treatments, Botox cosmetic injections, and plastic surgery. Spa specialists focus on inner well-being with both classic and high-tech services—including laser- and radio-frequency-based facials and massages that begin with a consultation and end with a careful analysis of the client's dream journal.
6405 Hillcrest Avenue
Dallas
Texas
214-443-0100
The experienced medical staff at U. Boutique & Med Spa—including physician assistant Carol Robinson, deemed a Name to Know in the beauty biz by D Magazine, and board-certified dermatologist Dr. Max F. Adler—render complexions younger with a wealth of medical and spa services. Guests slip into the pristine-white medical spa's private treatment rooms for Obagi chemical peels, peppermint-mocha mud wraps, and facials such as the pumpkin clarifying facial—which employs a Clarisonic brush and galvanic current to deeply cleanse pores, leaving faces softly glowing like a young firefly with a report card of straight As. Beauty injections and fillers temporarily smooth creased skinscapes, and a bouquet of massages promotes relaxation.
5717 Legacy Dr., Suite 170
Plano
Texas
972-943-8633
---