Professional Services in Plano
---
Professional Service Deals
---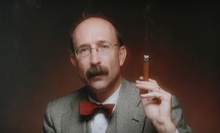 Tim Scheer captures timeless moments with comprehensive lighting, shooting & processing that produce unrivaled results
Use Today 9:00am - 5:00pm
---
Recommended Professional Services by Groupon Customers
---
We are a luxury transportation service based in Dallas, Texas. We own a fully-loaded Escalade, a fully-loaded Hummer H2, and a big, black, beautiful party bus. See the gallery for more on our vehicles.
http://www.platinumexecsedan.com/exec_contact.htm
Dallas
Texas
682-234-2255
Like the bat signal beckons the caped crusader to fight crime, a phone call, online application, or text message alerts Image Dry Cleaners's fleet of roving drivers to tackle insidious laundry. With garment bags flapping in the wind, they gather sullied coats, blouses, suits, and linens such as comforters, tablecloths, and tapestries from a designated pickup spot, carting the items back to their base free of charge. There, they oust grime and stains, returning fresh, squeaky-clean fabrics to doorsteps three days later, or customers can affix a note to laundry bags requesting next-day drop-off without incurring additional fees. In addition to expediting the cleaning process, staff members alter ensembles, repair shoes, restore leather, and preserve bridal dresses so that new wives can memorialize wedding days without attempting to cryogenically freeze their maid of honor.
304 West Boyd Drive
Allen
Texas
Cobblestone Shoe Hospital's expert menders have repaired men's and women's shoes and boots since 1906. Old, comfortable footwear gains renewed life at the shop with replaced heels and soles, saving patrons from outfitting old pumps with cardboard-box bottoms. Additionally, the cobblers skillfully repair luggage, handbags, belts, and briefcases with services ranging from zipper replacement to full dyeing and reconditioning.
12821 Preston Rd.
Dallas
Texas
972-788-8044
Andy Gonzales, AKA Wineaux Guy, set out to create Dallas's finest catering service. With a full-service staff and chef, Great Tastes handles every aspect of food planning, from preparing the meals to cleaning up. They cater all sorts of events, from weddings and birthday parties to cocktail parties, with fixed prices arranged upfront so that clients don't incur hidden fees after a spontaneous food fight erupts. They have developed a wine education course that can be held in clients' living rooms or kitchens, along with wine-tasting tours in the DFW area and around the state of Texas with Texas Wineaux Tours.
3829 W Spring Creek Pkwy., Suite 105
Plano
Texas
972-985-3663
Deborah DaNaan and her daughter Holly Zoe practice modern-day magic at X&O Photography, where they transform their subjects into fantastical beings. Drawing from 20 years of artistic experience, Deborah parlays her passion for the ethereal into fantasy photo shoots with a sensual bent. Holly Zoe adds her modeling experience to the mix, ensuring clients feel comfortable and at ease as she creates unique compositions and dreams up greenscreen backgrounds to enhance each shot. Bold makeup and perfectly coifed hair add the finishing touches to photo shoots, morphing everyday women into the enchanting fairies, bewitching sorceresses, or levelheaded chemical engineers they've always dreamt of becoming.
5960 W Parker Rd.
Plano
Texas
214-535-3234
Bobby Cornelius snaps images with techniques learned at The New York Institute of Photography and honed over the course of more than 15 years in the field. During his sessions, he captures the dimples of graduating seniors, high kicks of cheerleaders, and chubby cheeks of infants whose eyes have yet to open. He also documents newlyweds in their gowns and tuxes, relying on the sun's rays to add halos of light or illuminate faces. When not drawing on natural light, Bobby brings his own professional lighting equipment and backdrops to on-location shoots.
Bobby shares his image-crafting wisdom during private or group photography classes, whose topics range from camera basics to advanced outdoor lighting techniques. He also takes on photo-restoration projects, clearing the stains and wrinkles from old snapshots and dentist-office magnets.
1234 Online
Dallas
Texas
US
214-596-8081
---