Shopping in Plano
---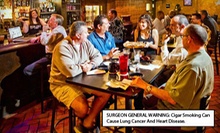 More than 1,000 cigars fill a walk-in humidor alongside a café serving southwestern dishes
---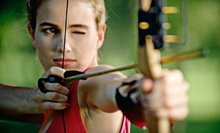 Arrows fly down a 20-yard archery range located inside a pro shop staffed by NAA-certified instructors
---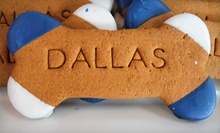 Owners reward canine companions with gourmet dog foods, specialty toys, and fresh-made doggie treats
---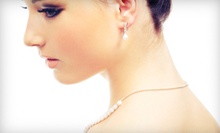 Diamond earrings, bracelets, necklaces, and rings; modern wedding bands crafted from cobalt and tungsten
---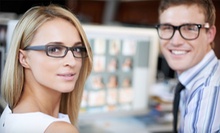 Single-vision, bi- & trifocal, progressive & high-definition lenses settle into designer & hard-to-find frames
---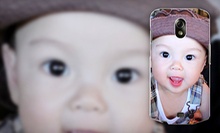 Personalized phone case made from your photo or a stock image; available for Apple, Samsung, LG, and BlackBerry models
---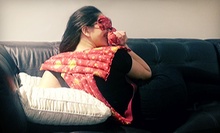 Herbal Aroma Therapy packs designed by a chiropractor reduce muscle and joints pains and promote overall relaxation
---
---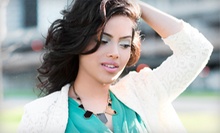 Adorn yourself in sparkly jewelry, patterned dresses, or rhinestone tees
---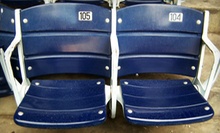 Seat bottoms and complete seats retrieved from Texas Stadium before its demolition in 2010 serve as memorable keepsakes
---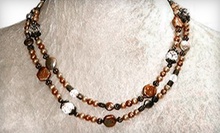 Freshwater pearls accent handcrafted necklaces, bracelets, earrings, and rings
Use Tuesday 11:00am - 6:00pm
---
Recommended Shopping by Groupon Customers
---
Mountain Hideout has kept adventurous men and women prepared for the elements for nearly four decades. Within the newly remodeled store, natural light splashes across gear from The North Face, Patagonia, UGG, and Columbia, all of which is hemmed in by wooden walls that are reminiscent of a cabin or childhood sleepovers inside a friend's Lincoln Log setup. Marching neatly across shelves, footwear for all types of excursions awaits heeled inhabitants, and tents, stoves, and even freeze-dried foods join forces to restock survival supplies. When questions arise, Mountain Hideout's knowledgeable employees toss visitors a lifeline wrapped tightly around information-packed answers.
5643 W Lovers Ln.
Dallas
Texas
As a broad-shouldered former weightlifter and rugby player, Jay Lombardo understands all too well the struggles of finding a suit that fits. That's why for the past two decades, Jay has spent more time in the dressing room than the weight room, lifting industrial-sized boxes of sewing needles and outfitting men and women with the customized garments that made his shop 2011's Best Custom Clothier according to D Magazine.
The shop itself exudes modern elegance, which also manifests itself in textile form as Jay and his expert staff preside over more than 5,000 fabrics retrieved from the same Italian looms that produce many of the world's fanciest clouds. Their one-on-one lifestyle analyses help design the perfect fit for each of their customers, who join a client list that includes the likes of Cowboys quarterback Tony Romo and former mayor of Dallas Tom Leppert. When it's not being used as a polestar for sartorial style, Jay's shop hosts special events, including art exhibits and a weekly Patio Night.
17604 N Dallas Pkwy.
Dallas
Texas
214-265-8488
At Rescue Cell Phone, certified technicians restore electronic investments, such as smartphones, iPods, iPads, and gaming systems, backing up their work with 90-day warranties. The phone physicians quickly replace screens, batteries, and buttons within 15 minutes, providing walk-in customers just enough time to browse a wealth of accessories or try on their phone's protective case. In addition to repairing external components, the tech-savvy team unlocks phones and recovers data while maintaining security and confidentiality. Gamers may also take advantage of the circuit navigators' abilities to commune with and restore consoles such as Xbox 360s, PS3s, and Wiis.
6121 Greenville
Dallas
Texas
The staff at Outdoor Pro Shops, Inc. keeps arrows flying true with products by top brands such as Mathews, Mission, and Genesis and the practical wisdom of more than 25 years of experience. Bowmen enlist the services of experts Chuck Harper as they revamp equipment with custom-built strings, sight adjustment, and quiver mount or conduct lessons in the 20-yard indoor archery range.
2825 Beltline Rd., Suite 105
Garland
Texas
972-414-1969
Staffers personally select the titles that line the shelves of a Real Bookstore's 20,000-square-foot facility. Each tome is carefully culled from a stock of new arrivals, featured debuts, and signed copies from guest writers. Author visits commence in the cozy event area, where the wordsmiths entertain attendees with presentations, question-and-answer sessions, and book signings where they increase their work's value without dipping the pages in gold. At Fierce Words & Stiff Drinks events, authors interact less formally with readers over wine, artisan beers, and cocktails inspired by their books.
Youngsters enjoy their own events in the 2,000-square-foot children's section. Tuesday- and Wednesday-morning story times enthrall preschoolers with tales, crafts, and snacks, and Friday-night PajamaRama story hours invite kids for a bedtime version of the same. The store's Collage Bakery and Bar further caters to families with menu items made in-house, and adults can enjoy glasses of beer or wine at seating areas inside or outside the store.
113 Prairie Rd.
Fairview
Texas
972-398-9888
Pioneer Sports suits up adventurers for high-altitude outdoor excursions with seasonal sports rentals. In cooler months, the mountain-savvy staff of outdoor enthusiasts hooks up skiers and snowboarders with comfy outerwear and skate-sharpening services. When temperatures climb, the shop's fleet of more than 150 bikes prepares cyclists for bucolic jaunts through rolling Colorado terrain. With bike frames that range from 13.5" to 21", the fleet meets the needs of younger cyclists, adult bikers, and the runts from families of giants.
6875 Main St.
Frisco
Texas
US
---