Professional Services in Plantation
---
Professional Service Deals
---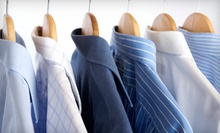 Owner with three generations of experience leads his staff in cleansing garments with eco-friendly methods
---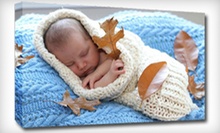 Clients upload their own photos and receive a poster print or a gallery-wrapped canvas print on 1/2 in. stretchers
---
Recommended Professional Services by Groupon Customers
---
Martinizing Dry Cleaners is a nationwide franchise that dates all the way back to the year clothes were invented—1949. Since that time, the locations have flourished across the country while maintaining the company ideals of eco-friendly cleaning and meticulous care for fabrics. A Green Earth selected provider, Martinizing vanquishes oils and dirt from all manner of fabrics without the uses of petrochemicals or toxins that can pollute the air, water, or soil. During the cleaning process, the keen-eyed staff inspects garments at least six times, looking for unassuming stains and replacing missing buttons or bullet-proof lapels for free.
10408 W Atlantic Blvd.
Coral Springs
Florida
954-757-8500
Having worked production for major television networks, Bob and Rachelle decided to apply their talents to the more personalized task of preserving memories trapped on outdated formats. They do all the work in-house at DTV Home Movie Transfers, including transferring VHS, 8 millimeter, and Super8 contents onto DVDs. To craft a professional product, they also edit footage for smoother playback and create custom artwork for the DVD cases. Services also include audio transfers, as well as custom video presentation and mass-copying of DVDs and CDs.
7940 SW 139th Ct.
Miami
Florida
305-752-9100
SOS Children's Villages - Florida nurtures youth in foster care through a neighborhood built exclusively for them. The street's 12 houses buzz with the activity of the 75 resident boys and girls, who were removed from their homes due to abandonment, abuse, and neglect. They spend their childhood with foster families selected by a caseworker and have access to an array of social and mental-health services. Most children stay at the Village for about two years until they are found a permanent adoptive home or reunited with their biological families. The Village places a high priority on maintaining family connections among siblings, generally placing them in the same house.
SOS Children's Villages sustains a connection with all its youth after they turn 18 through the After Care program, which helps them transition into adulthood and self-sufficiency. SOS boasts incredible success with this program: 83% of its alumni have graduated high school—33% higher than the national average for foster children—and 47% have gone on to pursue higher education.
3681 NW 59 Pl.
Coconut Creek
Florida
---