Schools & Tutors in Plantation
---
Recommended Schools & Tutors by Groupon Customers
---
Keep your eye on the ball. Rotate your hips. Swing through the ball. These are just some of the many instructions that run through batters' heads as they stand over home plate. ProSource Baseball Training Center helps players work through their thoughts and calibrate their swings before game day with batting cages that pitch baseballs or softballs. An available ProBatter Professional PX2 baseball simulator features an 8'x10' screen, where a virtual pitcher throws one of nine pitches at up to 100 miles per hour. Players may also enroll in one of many training programs focused on other aspects of the sport, ranging from running biomechanics to throwing footwork.
Along with multiple batting cages and training programs, ProSource Baseball Training Center's 15,000-square-foot indoor facility houses a turf training field and four multi-use tunnels—from 35–70 feet long—that players can use to practice pitching, fielding, and calling for the help of angels in the outfield. The center's lobby entertains waiting and non-participating patrons with WiFi Internet and DirecTV programming.
7624 Northwest 6th Avenue
Boca Raton
Florida
561-443-5558
"Every garden begins with a seed, and every seed needs a dedicated gardener for optimal growth." This concept poetically sums up the idea behind Playing the Game of Life, a community center that brims with a bevy of preschool, after-school, and adult programs led by motivating teachers. Under their tutelage, younger students combat obstacles such as stress, bullying, and obesity while flourishing in an arts-based education. Through classes such as jewelry making, nutritional education, speech therapy, and ballet, participants learn to build social skills, increase their confidence, and communicate feelings more effectively than stealing someone else's journal and passing it off as their own. Playing the Game of Life also hosts cognitive-therapy classes to aid older pupils suffering from memory loss.
7144 Byron Ave.
Miami Beach
Florida
305-864-5237
The party host kept snapping shots, instantly uploading each picture onto his television. It was the early 1990s, and to T.J. Gillespie⎯who had dabbled in photography until breaking a lens and camera⎯digital photography seemed like a magic trick. T.J. now teaches that magic trick, using a full-frame Nikon D700, to students during two-hour group or freeform one-on-one sessions. He emphasizes hands-on practice over long lectures, harnessing his teaching experience from years as a full-time computer-software instructor to patiently guide pupils through locating and adjusting aperture, shutter speed, and ISO. By spending time outdoors, primarily in Holiday Park, T.J.'s apprentices discover how to work around various light conditions and how to catch fast-moving subjects such as squirrels, songbirds, and fugitives.
1000 E Sunrise Blvd.
Ft. Lauderdale
Florida
954-417-6677
---
---
School & Tutor Deals - Recently Expired
---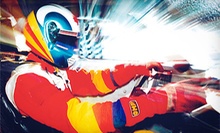 Zoom around oval tracks in professionally maintained racecars after learning tips and tricks from seasoned drivers
---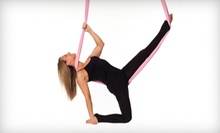 One-hour classes combine the stretches of yoga with the inversions and core-strengthening postures made possible by a soft hammock
---
---