Pleasant Grove, UT Health and Fitness
---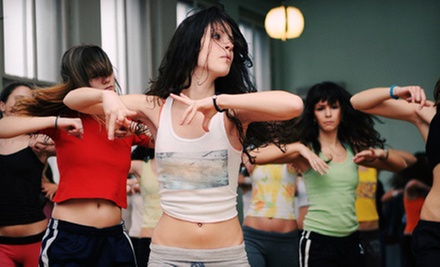 ---
Recommended Health & Fitness by Groupon Customers
---
Say "cheese-drenched-reconstituted-meatloaf" at Stonehaven Dental, where periodontal detectives will peep around crowned corners with tiny mirrors, decode the molar code with teeth tapping, and get to the root of any issue with x-ray vision. After your exam, you'll receive customized take-home whitening trays to shade shift your teeth, along with detailed instructions for your at-home regimen—typically, patients insert trays daily for the first few days and then once a week as needed thereafter. The staff will happily answer questions about the treatment or about hairstyles popular with baseball players in the '70s.
At any given time, Momentum Indoor Climbing probably has more visitors clung to its walls than standing on its floor. With 20,000 square feet of climbable terrain, the indoor climbing gym challenges sportspeople of all ability levels. During lead climbs, routes up to 50 feet high guide climbers over verticals, slabs, overhangs, and arêtes. Visitors can also develop skills in a safe environment at top-roping stations, as well as a bouldering area outfitted with foam and vinyl padding for soft landings. Crack climbing challenges the most seasoned of mountaineers, recreating the fissures found in desert sandstone and the crows' feet on the faces of Mount Rushmore's presidents.
Momentum's team members also lead skill-building classes and youth programs, and help clients stay in shape with fitness training that incorporates yoga and Pilates, cardio conditioning, and strength training. Additional amenities range from locker rooms to daycare to companion pet rocks.
Unlike jumping onto a treadmill, Fit Club Utah's exercises require a little briefing. The instructor may explain, for example, just what one does with the giant sledgehammer resting on a recalcitrant-looking truck tire. But once the tutorials are through, students jump into high-octane action, swinging the hammer through the air and flipping the tire end over end to build rippling muscle and amp up cardio strength. To keep the sessions engaging, instructors create new routines, filled with box jumps and sprinting, and modify exercises to each client's individual fitness level or desire not to sweat in their workout tuxedo.
10670 S 1000 E
Sandy
Utah
At a young age, Doctor of Chiropractic Spencer Erickson knew he wanted to work in the healthcare field—but he didn't want to be stuck behind a desk writing prescriptions, he wanted to personally connect with his patients. This desire eventually led him to pursue a career in chiropractic medicine. Now at Timpview Chiropractic, his personable demeanor and talents in spinal care help keep patients standing tall and free of pain.
The spinal column houses vital nerves that, when pinched or picked on by bullying vertebrae, can cause discomfort, pain, or physical illness. Dr. Erickson banishes such symptoms with treatments that realign crooked parts, reverse whiplash damage, and keep kiddies' burgeoning backbones healthy and on the right track. Additionally, a licensed massage therapist is on hand to help alleviate aches, pain, and stress with a variety of massage techniques.
474 W 800 N
Orem
Utah
801-762-6940
When The Yoga Underground's four passionate instructors aren't shopping for shoes, watching the sun rise while hiking up Mount Timp, or partaking in the great American pastime of wearing crazy socks, they're hitting the mat to teach students how to build physical strength and emotional wellness. Although they consider themselves students of the ancient practice of yoga, they aren't afraid to add some modern twists into the Ashtanga and Vinyasa yoga traditions, such as incorporating core-bolstering moves from Pilates and, according to instructor Brittany, playing "really awesome music." They offer an octet of lighthearted, yet challenging classes, which includes two fast-paced kick-asana classes, a primary series, and a lunchtime yoga session that accommodates working yogis on the go.
78 W Center St.
Provo
Utah
801-473-1504
Could you survive a zombie apocalypse? Zombie Apocalypse's haunted house dares guests to live out this scenario trapped inside the XSI Factory, where haunted scenes tests their mettle against the unrelenting forces of diseased, flesh-hungry corpses. In this interactive setting—designed by professional set crews and manned by gorily outfitted actors—guests put their survival skills to the test to see if they can get past the hoards of the undead who crave nothing but your brains or the unlimited borrowing privileges for your Encyclopaedia Britannica collection. The set design and zombies' costumes and makeup realistically immerse guests into the terror, and they are also encouraged to dress up and do their best zombie impressions. To avoid the long lines, clients can purchase fast-pass tickets or opt for the VIP package to get mauled within the sinister scenes faster.
4425 N Thanksgiving Way
Lehi
Utah
---