Pleasant Hill, CA Beauty and Salons
---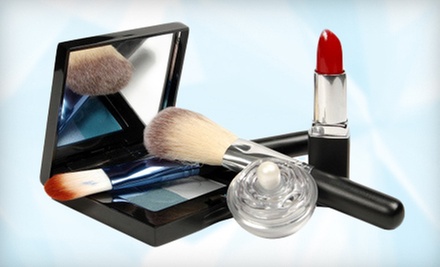 ---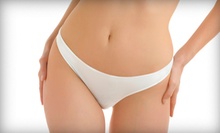 Techs remove hair using a no-strip wax formulated for sensitive skin, then apply a soothing lavender solution and tweeze stray hairs
Use Saturday 10:00am - 5:00pm
---
Recommended Beauty by Groupon Customers
---
Oasis Pamper Bar's staff of stylists, makeup artists, and aestheticians ushers in body-wide beauty with a full complement of meticulous treatments. Resident manicurist and aesthetician Lynn Reed expertly spruces unkempt nails, soothes visages with one of six specialized facials, and renders fuzz-laden hides smooth enough to play shuffleboard on with a slathering of wax and a quick flick of the wrist. Lavish pamper parties cater to larger groups that may rent out the spa space and its style-savvy personnel for a night of mass beautification.
3823 San Pablo Ave.
Emeryville
California
510-594-0225
At Skin by Maisha, paramedical aesthetician Maisha Pulliam beautifies complexions with an array of cosmetic and restorative skin treatments. Her passion for beautification emerged from the skin troubles that plagued her from an early age, and she now dedicates herself to instilling clients with the diligence and molten silver necessary to maintain smooth, youthful radiance. Before botanical peels and acne and microdermabrasion treatments, Maisha's keen eye reads the flesh's fine lines, wrinkles, and blemishes during consultations. A consultation helps aesthetician and client calibrate each treatment—from waxing to massage—according to the client's needs and the specifications outlined on his or her tattooed care label.
3623 MacArthur Boulevard
Oakland
California
510-336-9860
Though owning salons runs in her family, the owner of Belle Nails and Spa decided to open hers because she thought she could do some good. She'd observed that, like the escape pod on the Goodyear blimp, other salons in the area seemed designed to get you out as quickly as possible. She made sure to give hers a personalized feel. For years, she says, "we've known [our customers], we've known about their lifestyle and what [they're up to] every time they come in. They're kind of like . . . long-term friend[s]." Friends who get the royal treatment: technicians perform meticulous mani-pedis with polishes from Essie, OPI, and Orly as light jazz plays. Around the salon, decorative vases and turquoise-and-chocolate curtains lend pops of color to the khaki walls.
1950 Market St., Suite G
Concord
California
925-680-8880
The nail technicians of Solano Nails Spa grant hands and feet the royal treatment with a menu of both traditional and deluxe manicures and pedicures. For an extra dose of relaxation and beautician, their digit-dignifying services sometimes include additional treatments, such as massages, exfoliating scrubs, and skin-smoothing masks. Their shellac manicures keep nails chip-free for up to several weeks, just long enough to convince fingers that time has stopped indefinitely.
1108 Solano Ave.
Albany
California
510-526-1762
---