Things to Do in Pleasure Ridge Park
---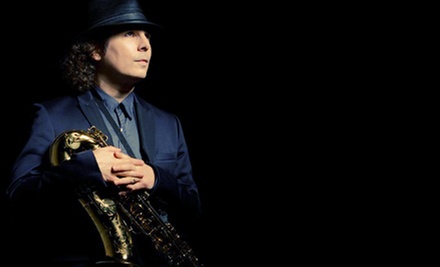 Central Business District
---
Recommended Things to Do by Groupon Customers
---
At Paint Spot, a gallery of more than 500 pieces of ceramic pottery and figurines await the tickle and color of visitors' paintbrushes. Owner Marsha Ensor-Johnson and her creative staff advise artists as they splash vibrantly colored pigments across clay canvases such as salad plates, coffee mugs, piggy banks, and figurines. Painters can lower their brushes and consider their next stroke while nibbling on snacks and sipping beverages brought from home, whether they're working alone or taking part in lively painting parties, adult classes, or children's camps. The trusted staff members carefully glaze and fire every hand-painted creations, which are ready for pickup seven days later. All of Paint Spot's paints are nontoxic and water soluble, rendering finished works safe to use as snack dishes for pet rocks.
4600 Shelbyville Rd.
Louisville
Kentucky
In addition to the Lights Under Louisville tour, the expert tour guides at Louisville Mega Cavern can propel guests through a 4-million-square-foot subterranean expanse, slinking in and out of more than 100 acres of manmade passageways. Originally a limestone mine, the Mega Cavern was mined for 42 years, beginning in the 1930s, and is now the largest building in the state of Kentucky. The cavernous facility utilizes its 90-foot-high thoroughfares to unite guests with an exhilaration previously known only to highly caffeinated miners—ziplining. During two-hour zipline tours, amateur spelunkers will stream across the subterrain's five underground ziplines and dual racing lines under the sage supervision of the cavern's ACCT-certified experts. Along the way, guides will entertain guests with tales of the cavern's rich history and uncanny impressions of stalagmites. Guides also give tram tours as well as seasonal Lights Under Louisville tours, a holiday light show underground.
1841 Taylor Ave.
Louisville
Kentucky
877-614-6342
Since 1815, Louisville Stoneware's artisans have been transforming natural stoneware clay, harvested from deposits in Kentucky and Indiana, into elaborate table fixtures through an awe-inspiring series of crafting techniques. Twenty pairs of skilled specialist hands conspire to mix, form, and paint each functional art piece before professional fire tamers arrange finished items in the factory kiln, which reaches 2,350 degrees, to melt glazes into a glassy, durable surface. Hundreds of stoneware possibilities emerge from this artistic inferno, filling the firm's shelves with bake ware and home decor. Personalized mugs commemorate special occasions, and birdhouses work to fill yards with the melodies of avian pop stars.
Alternatively, visitors can decorate their own stoneware using vibrant paints and included supplies. After customers finish their work, staff members glaze, fire, and verbally quiz creations to ready them for lifetimes atop fireplace mantels.
731 Brent St.
Louisville
Kentucky
800-626-1800
In 1987, Brian McInerney was careening around Italy in a four-wheel, multipassenger Surrey cycle. An avid cyclist, he fell in love with this quirky contraption that he'd never seen in the United States, and he immediately sought out the manufacturer and purchased a crate of them. Wheel Fun Rentals traces its origin to this very moment, as Brian changed his surrey-distribution company into a rental and tour company that spans the nation. In spite of a general suspicion of unicycles and their ulterior motives, the company's corporate philosophy espouses "Supporting active healthy lifestyles for our customers and maintaining a healthy environment for all." Wheel Fun's fleet of rentals now includes bicycles, multipassenger Surreys, scooters, surfboards, and paddle-based watercraft. The company also promotes green communities by offering free rentals to Big Brothers Big Sisters.
135 W River Rd.
Louisville
Kentucky
502-589-2453
A solitary moan drifts across a 15,000-square-foot warehouse. Lights flicker, and performers with horns, tattered clothes, and fake wounds surge through The Devil's Attic. Guests scatter in terror across cinema-quality sets populated by professional actors in makeup that lends to an environment reminiscent of a childhood nightmare or the time you got lost in the clown-art section of a museum. The scarred, bloody ghouls and sinister monsters offer scares suitable for humans aged 12 and older.
647 W Hill St.
Louisville
Kentucky
Classic Biplane Tours' certified pilots helm modern versions of the 1935 Waco YMF, as they trace premapped and custom routes through the sky. Each pilot possesses years of professional flight experience, whether working as a missionary pilot, corporate pilot, or commercial pilot, and cheerfully shares savvy knowledge of the skyways throughout each flight via voice-activated headphones and microphones. Once safely returned to earth, passengers are bestowed certificates that designate them as qualified barnstormers, which budding aviators can then proudly display at home or use to legally commandeer an eagle.
2700 Gast Blvd.
Louisville
Kentucky
502-836-5252
---