Plymouth, MN Indoor Activities
---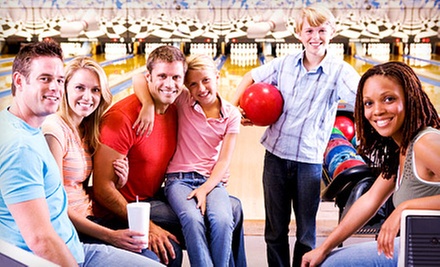 ---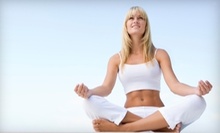 Inner Focus Flowing yoga mixes static & dynamic poses with mindfulness & meditation techniques to develop strength, flexibility & endurance
Use Thursday 3:00pm - 6:00pm
---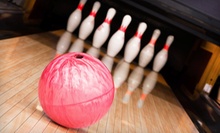 Use Monday 9:00am - 9:00pm
---
Recommended Indoor Activities by Groupon Customers
---
Radiating at a balmy 104 degrees with 35% humidity, Heat Yoga Studio is an ideal place to sweat out toxins or thaw TV dinners. The studio plays host to one-hour classes that begin with seated positions and flow into standing poses, backbends, and other asana that challenge students to find a balance between effort and ease. As instructors coach students through sequences, they emphasize pranayama, or breathing, in order to optimize circulation and focus. The classes are suitable for students of all levels.
10190 Baltimore St., Suite 300
Blaine
Minnesota
Champion Ballroom is the brainchild of twinkly-toed owners Robert and Jennifer Foster, who, over their illustrious 25-year career, have garnered three U.S. ballroom dance titles and enraptured audiences internationally on NBC, ESPN, and PBS. Accompanied by their daughter Caitlin, the duo cycles through private and group dance lessons in ballroom, Latin, salsa, swing, and tango techniques for both competitive and casual events. The studio's free consultations work to ascertain students' goals while introducing them to the instructors' individual teaching styles, which, unlike most dance studios, do not incorporate weirdly aggressive games of Twister. Special guests often lead one-night-only workshops atop Champion's 40'x80' dance floor, and live performances from local bands allow hoofers to put new steps to the test without having to provoke local dance crews into impromptu competitions.
5315 Lyndale Ave. S
Minneapolis
Minnesota
952-922-8316
Husband-and-wife team Brent and Pamela Hasselbring drew upon their mutual love of fitness to create a nurturing space dedicated to strengthening the cores of all exercisers regardless of experience level. The duo helms a team of certified Pilates instructors who introduce students to the fully equipped studio and use various kinds of reformer equipment to create the most effective workout. They also offer physical therapy, private Pilates lessons, and education programs for enthusiastic trainers-to-be.
864 Lake St. E
Wayzata
Minnesota
952-476-0304
Formerly the Lingerie Football League, the Legends Football League stands as the "fastest-growing pro sports league in the nation" according to NBC Sports correspondent Rick Chandler. That success owes much to the league's unique format, which pits two exclusively female teams in alluring uniforms against each other in full-contact football games on a 50-yard field. Donning football pads and helmets over their revealing performance wear, the female athletes block, juke, and sprint uninhibited by such frivolous gear as the NFL's heavy chainmail hauberks.
600 N 1st Ave.
Minneapolis
Minnesota
US
Paula Atwell wasn't born an artist. She didn't pursue any art form in college, instead achieving a degree in English and a minor in accounting. After logging years in standard 9–5 jobs, she had an epiphany—it was time to do something for herself. Taking this newfound motivation to action, Paula enrolled in a beading class and followed it with forays into metalsmithing, crafting, and soldering.
These experiments in creativity led her to join the Lake Erie Artists co-op in 2003, where she began to show her eclectic jewelry at their booth during local festivals. When the co-op became incorporated in 2005, Paula's business world experience made her an obvious choice to lead the diverse group of artists in forming their own gallery. Today, the co-op-turned-gallery now carries hundreds of art pieces that span a range of media.
Producing blown-glass sculptures and handcrafted metal jewelry and pottery, the artists each specialize in a few select media as decided during the gallery's annual game of spin-the-paintbrush. The staff at Lake Erie Artists Gallery is also a strong proponent of local business, encouraging their patrons to browse Shake Square after looking at their wares. In project-oriented classes taught by working artists, students explore jewelry and painting and leave with their handcrafted pieces.
2728 Lyndale Ave. S
Minneapolis
Minnesota
US
After moving from Vancouver to Memphis in 2001, the Grizzlies have established themselves as one of the NBA's perennial playoff threats, making the postseason five times since 2004. Competing in the Southwest Division of the Western Conference, the Grizzlies face off against formidable division rivals San Antonio and Dallas, scratching and clawing their way to victory and stretching to reach the food bags hoisted to the top of the backboard.
In between rim-rattling dunks, fans can explore the amenities at FedExForum, such as a variety of concessions and restaurants. The theme song that plays in the arena's concourse salutes Memphis's rich history of music and pays homage to the way Grizz the mascot's growl could sort of sound like a harp.
600 1st Avenue North
Minneapolis
Minnesota
US
612-673-0900
---