Things to Do in Port Orchard
---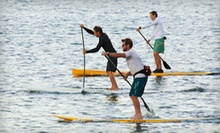 Skiing, kayaking, paddleboarding, and fishing excursions thrive, equipped with gear from brands including Necky, Atomic, and Rossignol
Use Today 10:00am - 7:00pm
---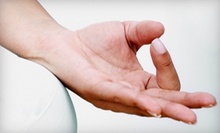 Use Thursday 2:45pm - 5:45pm
---
Recommended Things to Do by Groupon Customers
---
More than 2,000 years ago, while Hannibal and his elephants were havocking through Italy with Roman machetes, a cadre of Roman patricians invented a holiday to boost the spirits of the disheartened populous. Saturnalia, dedicated to horseplay, buffoonery, and painting animals, grew to be the Eternal City's 18th most popular festival. If you've ever been to a proper churrascaria, you probably know something about the living legacy of this pagan feast day: Carnival.
2521 1st Ave
Seattle
Washington
US
Brew up a 4,000-square-foot batch of brew-fun with this Groupon: a brewery tour of Fremont Brewing for seven bucks. Fremont Brewing is a family-owned microbrewery dedicated to brewing really good organic brews. You also get a pint glass and complimentary pint of Fremont's signature Universale Pale Ale or Interurban India Pale Ale with the tour.Follow @Groupon_Says on Twitter.
3409 Woodland Park Ave N
Seattle
Washington
US
Poking the water with long, stringy lines is the easiest way to access the rich fecundity of the underwater realm. Emerald Water Anglers teaches pupils what it takes to establish a quiet communion with beautiful aquatic bodies by instilling the basics of various casting methods and how to assemble a rod and reel. The two-hour single-handed group casting clinic provides students with all the equipment required and an instructional guide whose friendly nature embodies the calm serenity of this maritime sport. Small classes of up to six people give participants plenty of individualized attention as they learn the techniques behind overhead casting and roll casting, teaching their limbs the maneuvers required for future competent fishing ventures.
7710 28th Ave SW
Seattle
Washington
---