Beauty & Spas in Port Saint Lucie
---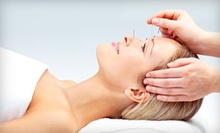 Practitioner uses traditional and needle-less acupuncture techniques to promote natural healing in the body
---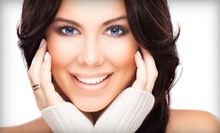 Club membership includes oral evaluation, panoramic x-rays, four bitewing x-rays twice a year, and a periodic oral evaluation
---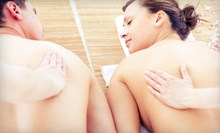 Side-by-side massages, scented body scrubs, paraffin treatments to soften the hands, and breakfast or lunch with wine, champagne, or tea
Use Friday 9:00am - 5:00pm
---
Recommended Beauty & Spas by Groupon Customers
---
Elena Zabala first became interested in beauty as a child back in her native land of Cuba, where she took careful notice of how people groomed themselves. By 1980, she'd followed that childhood passion to a full-blown profession, attaining a certification in cosmetology and traveling the world to learn other cultures' beautifying techniques.
Since 1993, Zabala has owned and operated EZ Skin Care and Wellness Center, where she oversees the skin treatments and salon and spa services she learned throughout her career. From waxing and hair coloring to microdermabrasion and HydraFacials, there is enough variety of treatments to totally transform clients before big events such as weddings or wallaby-smuggling stings. To help clients maintain the results of their treatments, Zabala stocks her center with skincare products, including a vitamin-rich cream of her own design called Noche. She works alongside her partner, Dr. Diosenis Hernandez, MD, a graduate from the University of Havana and University of Matanzas. Having previously worked as a general practitioner and ER specialist in her native Cuba, she continues to pursue her full U.S. medical license while treating clients to a variety of massage therapies including rehabilitative therapy, hydrotherapy, shiatsu, reflexology, Swedish, sport, and PNF stretching.
5612 South Dixie Highway
West Palm Beach
Florida
561-588-7234
At Neo Laser Medical Spa, two physicians, a registered nurse, and a licensed aesthetician use the latest technology to beautify skin. Their multiple laser systems form a cosmic tag-team that can rejuvenate bodies from head to toe. A fractional CO2 laser dramatically reduces pigmentation problems and other signs of aging, a Fraxel laser reduces wrinkles with minimal downtime, and a CoolTouch laser gently diminishes acne and acne scarring. The team also employs lasers to eradicate spider veins and unwanted hair and performs laser-assisted SmartLipo procedures that are less invasive than traditional liposuction.
But lasers aren't the only tools in Neo Laser's anti-aging kit. Clinical staffers combat wrinkles with Botox and dermal fillers, and customize facials or medical peels with petrochemical- and paraben-free Image Skincare products. The medical spa's complimentary consultations include a skin analysis with a detailed written report and photos, as well as 30 minutes with an aesthetician to discuss the best way to remove a mole or a mustache drawn on in permanent marker.
8095 Spyglass Hill Rd., Suite 104
Viera
Florida
321-253-9553
A practicing physician certified in internal medicine, Dr. Mignon Emenike promotes good health and aesthetics at her own wellness clinic. Her range of treatments includes simple non-invasive treatments for aesthetic issues – such as laser hair removal and microdermabrasion – as well as medical-grade solutions, including Botox and mesotherapy injections.
1071 Port Malabar Blvd, Suite 106
Palm Bay
Florida
US
321-676-3383
Equal parts med and day spa, technicians at this one-stop beauty depot refine surfaces with noninvasive treatments and relaxing services. Lasers do double duty, with techs abolishing hair growth on legs, arms, and bikini zones with the Syneron lasers customized to skin type permanently stunt the growth of unwanted hair or smoothing out wrinkles with ThermaScan's infrared rays. To further boost youthful appearances, staffers inject wrinkles with facial fillers, such as Botox, and buff away fine lines and curlicues with microdermabrasions. Sauna sessions and two diet plans help curb out-of-control curves, and eight types of massages soothe overworked muscles.
2037 E Irlo Bronson Memorial Hwy.
Kissimmee
Florida
US
Radiant complexions and healthy eyes go together like peanut butter and jelly, Kermit the Frog and Miss Piggy, or chocolate and just about anything. Well, they do when it comes to the St. Cloud and Kissimmee Eye Centers and their adjoining RejuveRX Medspas, where a staff of committed professionals keeps clients both seeing and looking like they did in their youth with medical eye care and advanced aesthetic treatments. RejuveRX Medspa's Dr. Ly T. Nguyen is the center's surgeon and board-certified ophthalmologist, and oversees the spa's medical procedures, from dermal fillers to the skin-resurfacing powers of a Fraxel Re:pair laser. Aestheticians focus on refreshing skin with microdermabrasion, acne treatments, and softly sung lullabies about sleepy pores.
4691 Old Canoe Creek Rd.
St. Cloud
Florida
407-891-2010
At AmeriCurves medical spa, staff performs advanced nonsurgical cosmetic procedures within a relaxing, day spa-like ambiance. The team employs FDA-approved laser technology to remove hair and treat age and sunspots, wrinkles or acne, and spider veins. They use radio-frequency energy to diminish the appearance of cellulite, and LipoSonic ultrasonic cavitation to target stubborn fat without disrupting surrounding tissues or tattoos of sleeping dogs.
840 US Hwy. 1, Suite 330
North Palm Beach
Florida
561-694-2400
---