Things to Do in Port Saint Lucie
---
---
Port Saint Lucie Guide
Port Saint Lucie, Florida, is loved for its small town ambience, balmy temperatures, low crime rate, easy access to Miami and Orlando, and wealth of outdoor activities. When night falls or the weekend comes, looking for things to do in Port Saint Lucie becomes top priority for many of its residents. There are many ways to unwind in this town, whether the goal is relaxation or letting loose.
For the person who thinks that teeing off on the green is the perfect way to spend an afternoon, one of the best things he can do in Port Saint Lucie is to try out the Dye course at the PGA Golf Club in PGA Village. Considered one of the best courses around, it's the perfect place for the golfer looking for a challenge. For people who tend to look at sports as more of an observational endeavor, there are spectator sports galore. For diehard baseball (Mets) fans, it would be a shame to miss out on seeing the Mets putting themselves through their paces at the spring training camp at Tradition Field. The cheap ticket prices and great seats make this an unmissable opportunity for Mets fans, but they need to be sure to get there as early as possible, as seats fill up extremely quickly.
Of course, for those who can't bat, there's plenty of shopping in Port Saint Lucie. Main Street Fort Pierce is a historic preservation program that combines preserving the history of downtown with supporting local business growth. It's the perfect place to pick up something that can't be found at the local mall.
Everyone can meet up again at the end of the day at The Tin Fish restaurant. This Port Saint Lucie restaurant is the perfect place to go for those times when the group is big, but money is limited. Billed as the perfect family restaurant for those on a budget, regulars consider the fish served here as some of the best in the state.
There are many ways to unwind in this town, whether the goal is relaxation or letting loose.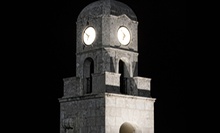 Tour guides lead 105-minute strolls through haunted locales and tell tales of scandal with historical facts
---
---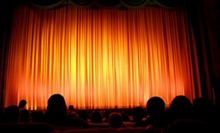 Intimate, indie-minded movie theater screens documentary Step Up to the Plate and comedy The Fitzgerald Family Christmas
---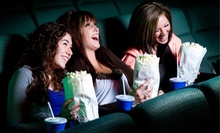 Use Today 12:00pm - 9:00pm
---
Things to Do Rewards Deals - Use Anytime
---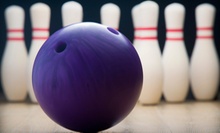 Retro-classic bowling alley with 32 well-maintained lanes, a fully stocked bar, food, and billiards
---
Recommended Things to Do by Groupon Customers
---
A fog-filled laser tag arena. A bowling alley with 48 computerized lanes. A nine-hole mini-golf course. Superplay USA collects a wide range of family friendly activities inside a 70,000-square foot fun complex. Bowlers can take turns obliterating pins during sessions played by the game or by the hour. Cosmic bowling on Friday and Saturday nights further intensifies the 10-pin action by bathing the alley in black light that makes the lanes glow and reveals which bowling balls are really alien eggs. Galactic laser tag drops players into a fog-filled arena lit by strobe lights, where the sound of sci-fi music masks the footsteps of other players. The nine-hole mini-golf course punishes poorly aimed shots with bumps, secret alleys, and sharp turns. Kids can also work themselves into a frenzy inside Superplay's giant arcade and cool down over a burger from Duffy's Sports Grill.
1600 Northwest Courtyard Circle
Port St. Lucie
Florida
772-408-5800
The balmy April air seems warmer as sonic webs of reggae and island music weave their way throughout the Martin County Fairgrounds. Backed by a laid-back symphony of live steel drums and vocals, visitors to the third-annual fete wend through merchant stalls and scope out displays of marine-themed art and new and used fishing or boating equipment, including rods, kayaks, and lures flavored like medium-rare worms. A public boat auction draws bids on new and used watercrafts, while an antique boat show recalls seafaring days of yesteryear. A host of sage boating and fishing gurus helm workshops and seminars throughout the festival, waterlogging attendees' neurons with nautical topics. To prevent growling stomachs from interrupting precious boat-gazing time, festival chefs whip up toothsome seafood to remind eaters of their love for the sea and quests to eat every inch of it.
7955 58th Ave.
Vero Beach
Florida
954-205-7813
At Greenacres Bowl's lacquered lane emporium, competitors ranging from pint-size to full-size unleash spherical fury seven days per week. Strikes, spares, and sequential cheers ring through the center late into the evenings on weekends, which features laser bowling on Fridays and Saturdays. Automatic scoring helps cut down on disputes between opposing players or teams of Olympic figure-skating judges. In addition to games between friends, the facility also plays host to pin-punishing birthday parties, as well as leagues designed for all levels and ages. A recently sprouted billiards room lures eyes away from slick lanes and onto felt tables and high-definition televisions, while an on-site pro-shop stocks the latest shoes, gear, and accessories.
6126 Lake Worth Road
Greenacres
Florida
US
561-968-0100
---