Education & Classes in Port Washington
---
Education & Classes Deals
---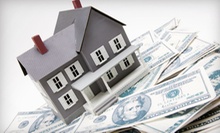 Professional instructor and flexible curriculum of 75-hour licensing course informs students interested in buying or selling real estate
---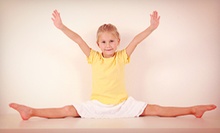 Rotating live models and toe-tapping tunes accompany casual drawing at events stocked with snacks and drinks
Use Wednesday 4:00pm - 7:00pm
---
Recommended Education & Classes by Groupon Customers
---
Brooklyn Bead Box arms crafters with beads and findings that run the gamut from simplicity to statement pieces, with prices starting at pennies to accommodate diverse project budgets. Semiprecious stones, unlike boulders covered in glitter, make for classic jewelry shining next to Swarovski crystals on strands and hanging solo. Clasps and beading tools finish jewelry makers' handiwork, and instruction books and large-holed beads give beginners a foothold in the art.
Beaders can also mingle with peers in one of Brooklyn Bead Box's 10 classes, each capped at four students to allow instructors to individualize attention and curb the antics of class clowns. The curricula cover topics ranging from introductory techniques to the more complex arts of crafting wire cuff bracelets or beading hoop earrings. For further beading camaraderie, up to 12 kids can celebrate a birthday at the shop while hand making their own accessories.
244 Smith St.
Brooklyn
New York
US
718-855-2375
"Have you ever wanted to fly?" It's an imaginative question, and a proposition that becomes more realistic after you learn the kiteboarding skills that uKite.Pro's instructors teach. During lessons, the experts teach students to launch their gear from Plumb Beach's waters, eventually building up to skills that let them soar through the air. After beginners complete on-land lessons, they can venture into the water, where they learn to balance atop boards and speed behind fully powered kites. The team at uKite.Pro also schedules private lessons, during which kiteboarders have the chance to learn advanced skills, such as telling the wind where to blow.
Shore Parkway
Brooklyn
New York
877-632-9253
Each era has its own distinct style, whether it's the flapper fashions of the Roaring Twenties or the bell-bottomed disco inferno of the 1970s. Yet, as colorful, irreverent, and chest-hair friendly as certain fashions have been over time, they all originated from a humble needle and thread. "Sewing," as co-owner and co-founder of Esaie Couture Design School Wanda Bruno says, "is totally creative, but practical. It's one of those skills that you have for a lifetime."
Wanda's first foray into the fashion world was as a student at the Fashion Institute of Technology, where she studied tailoring and menswear. The specificity and accuracy tailoring required established a firm foundation for her skills, which she used to land roles on design teams at Calvin Klein, Brooks Brothers, and Ralph Lauren, where she worked during the launch of Polo Sport in the early 1990s. No matter her place of employment, her style philosophy remained timeless: "Ill-fitting clothes throughout the ages will never look good. A good fit is tremendously important."
Wanda now shares her tailoring talents with the homemakers, hobbyists, and aspiring designers who populate her school. There, instructors reveal sewing basics during intensive single-day workshops and teach new skills. During long-term workshops ranging from four or six weeks to three or six months, students build skills that help them construct career paths in the fashion industry or to start their own businesses.
944 Flatbush Ave., Floor 3
Brooklyn
New York
US
347-819-9773
---