Portland Local Guide and Deals
Portland Guide
Few cities would embrace such an unconventional slogan as "Keep Portland Weird," but the liberal Pacific Northwest haven revels in its eccentricities. Visitors can find stickers bearing this phrase pasted on local businesses that range from an art-house movie theater to a donut shop that once glazed its baked goods with NyQuil. Many of Portland's residents see alternative culture as the norm—quirky boutiques, cafes, locally minded farmers markets, and outdoor festivals all embody the city's counterculture proclivities. Originally planned with strict urban-growth boundaries that left plenty of room for parks and green spaces, the city is now laced with extensive bikeways and miles of leafy trails that cross plots such as
Forest Park
. Many of these parks are destinations in their own right:
Pioneer Courthouse Square
holds free concerts and festivals in warm weather, giving locals good reason to refer to it as "Portland's living room."
Governor Tom McCall Waterfront Park
sprawls across the west bank of the Willamette River and was recently named one of America's greatest public spaces by the
American Planning Association
. The city's progressive environmentalist culture is also reflected in the numerous restaurants, cafes, coffee roasters, and brewpubs that serve sustainable and local cuisine. In many neighborhoods, streets are narrow and the blocks are compact, which explains why many residents forgo cars in favor of walking shoes, fixed-gear bikes, and vintage trolleys. Portland has also been called a city where the old meets the new: Catholic cathedrals and old drawbridges share a skyline with high-rise buildings that house a growing number of tech companies. In Nob Hill, upscale Mediterranean, French, and Vietnamese restaurants coexist with original Victorian homes. Formerly home to little more than empty warehouses, the Pearl District has recently sprouted a bevy of art galleries and specialty loft boutiques. Portland boasts one of the largest collections of microbreweries in the country, and a good number of them can be found in this culturally hip neighborhood. Two of Portland's main attractions are the
International Rose Test Garden
and the authentic
Japanese Garden
—landmarks that reflect the city's blend of Asian and European sensibilities, as well as its residents' affinity for high culture.
Portland Art Museum
, the Pacific Northwest's oldest arts facility, houses works from the European masters to modern art; other museums highlight interactive science exhibits and local maritime history. One of Portland's must-see literary landmarks is
Powell's City of Books
, the world's largest independent bookstore.
Portland things to do come in a huge, vast variety, from music and arts to a bustling outdoor, foodie, and beer culture.
Professional Service Deals in Portland See More
---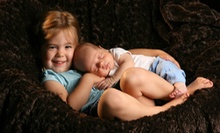 A family-photo specialist captures shots during indoor or outdoor studio sessions; subjects receive prints and a digital image
---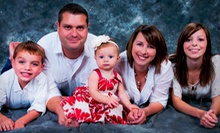 Photo shoot includes the option for multiple wardrobe and background changes, as well as 8"x10", 5"x7", 4"x6", and wallet-size prints
---
Education & Classes Deals in Portland See More
---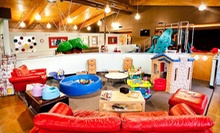 Play space equipped with games, climbing area & art studio engages kids before a healthy dinner, with free internet & beverages for parents
Use Today 12:30pm - 3:30pm
---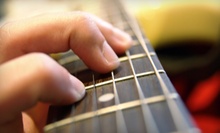 Sherwood - Tualatin North
Skilled guitar coach encourages students to pluck, strum, and wail upon provided guitars or one brought from home.
Use Today 12:00pm - 2:30pm
---
Food & Drink Deals in Portland See More
---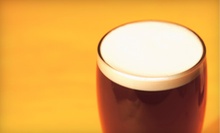 10-barrel brewery with medley of craft beers modeled after traditional English ales with Northwestern influences
Use Tuesday 3:00pm - 11:30pm
---
Nightlife Deals in Portland See More
---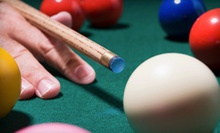 Use Today 10:00am - 6:00pm
---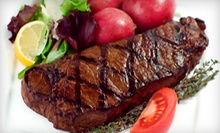 Use Today 4:00pm - 8:00pm
---