Beauty & Spas in Portland
---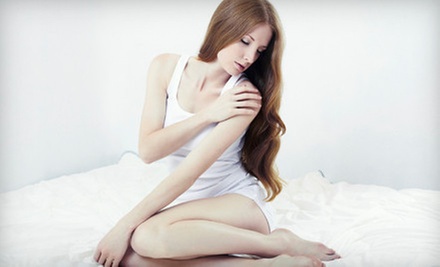 ---
Portland Beauty And Spa Guide
Under state law, Portland's metropolitan area cannot extend beyond a designated urban-growth boundary. This prevents expansion into local farms and forestlands, and it forces the city's planners to devise innovative ways to accommodate the growing population. In the absence of new roads and buildings, businesses oftentimes must take over and remodel preexisting buildings within the city's core. Portland spas and salons uniquely embody this type of reinvention. After all, they help people makeover their looks every day. The
Dragontree Holistic Day Spa
 embraces Portland's spirit of reinvention. In addition to its soothing massages and cosmetic services, the spa helps guide people toward healthier lifestyles with three- and six-month
health coaching programs
. A team of personal coaches breaks down health goals into manageable steps to achieve real success in a short period of time. If you're having a hair emergency in Portland, there's no need to fear—you're probably within walking distance of one of
Dosha Salon Spa
's three Portland locations. The salon's flagship in Northwest Portland is a three-story glass building with floor-to-ceiling views that overlook trendy Nob Hill. These views make the perfect backdrop for spa days that treat guests to hours of massages, manicures, and styling services. Given Portland's perennially rainy weather, you can't blame locals for daydreaming about tropical resorts and sunny beaches.
Kanani Pearl
offers the next best thing. The spa's staff employs Hawaiian techniques in their relaxing hot-stone massages and body treatments.  In fact, many of their services actually incorporate tropical ingredients such as volcanic clay. Portlanders are never afraid to interrogate social norms, which has led some spa owners to ask this question: why not just focus on one service and strive to do it incredibly well? That's the philosophy behind
Urban Waxx
, where aestheticians put all of their energies into removing unwanted hair from the face and body. Urban Wax's narrow focus seems to have paid off. They now have two locations in Portland and perform close to 20,000 Brazilian waxes every year. For a more comprehensive makeover, head to Portland's scenic waterfront, where you'll find
Portland Spa and Boutique
. Here, technicians administer
med-spa
treatments that range from laser hair removal to Skin 360—a custom laser-treatment program that works to reduce wrinkles and improve skin's texture and tone. Another example of Portland's charming eccentricity can be found at
Sit Still
, which caters exclusively to youngsters. A Portland mother owns and operates the kiddie spa, and she has filled the menu with
services
that range from haircuts to age-appropriate makeup applications. Just as importantly, the spa's various toys, books, and TVs ensure that kids sit still throughout their visits.
Whether people have only a few minutes to spare or the entire day off, great deals on ways to relax in Portland are all around.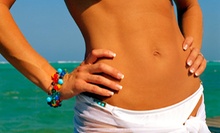 Use Wednesday 9:00am - 9:00pm
---
Recommended Beauty & Spas by Groupon Customers
---
Adorn Body Art's piercers boast an average of 10 years of experience in providing safe, professional body bedazzlement. All the needle-wielding maestros at Adorn's sanitarily sound studios are members of the Association of Professional Piercers and are also certified in OSHA Bloodborne Pathogen Prevention & Infection Control. Capable of everything from basic earlobe piercings ($50–$80) to complex Rube Goldberg bodyworks, these masters of derma dressing can perform a vast array of popular puncturing such as navel piercings ($60–$80), nostril piercings ($40–$50), or lip piercings ($40–$50). To ensure that Adorn's welcoming studios remain both stylish and safe, staffers use traditional steam methods to sterilize all instruments, including the autoclaves, which are spore-tested monthly.
9217 SW Beaverton-Hillsdale Hwy.
Portland
Oregon
Like a fingerprint, a snowflake, or a social security number, every piece of body art created by Aardvark Tattoo Company's tattoo artists is unique. Unlike those at other tattoo shops who work from preset designs, co-owners Risa Stevens and Paul Thomas lead a team of artists who create custom designs based on clients' input. Each artist specializes in a different style, such as portraits, photorealism, art nouveau, feminine tattoos, and proper spellings of extremely long words. Meanwhile, the shop's piercing specialist safely and precisely helps clients add jewelry to any part of the body.
14804 SE Powell Blvd.
Portland
Oregon
503-477-8902
The MVP haircut is reserved for guys who want the brawn of a chiseled cut with the extreme adrenaline rush of a pleasant pampering. Following careful instructions or expert intuition, stylists can clean up the edges without sacrificing any degree of edginess. A thorough shampoo and scalp massage ensures an itch-free walk off, while a neck and shoulder massage with steamed towel leaves cleaned-up batters with the zonal focus to connect on any upcoming office pitch.
3270 SW Cedar Hills Blvd.
Beaverton
Oregon
Licensed aesthetician and permanent makeup artist Monica McKay accentuates facial features for the long term with eyebrow makeup, eyeliner, and lip color. In addition, Monica helps gussy up individuals for special occasions by offering in-home cosmetic appointments. Prior to each procedure, Monica meets with clients during a free consultation to obtain a clear idea of personal needs and expected outcomes. Eyeliner and lash-line enhancements provide eyelashes with either a subtle or smudgy base, and eyebrow treatments fill in thin or missing eyebrows. Treatment results last approximately 18 months to three years before a touchup is required, which shortens morning pampering routines for clients so they can spend more time sleeping in or writing sonnets using leftover eyeliner pencils.
521 SE 155th Ave. , Suite 101
Vancouver
Washington
360-910-2040
As a teenage survivor of Hodgkin's lymphoma, owner and licensed aesthetician Amber Henson believes that a healthy skincare regime is just as important as a healthy diet and exercise. To that end, she provides complimentary makeup lessons to any clients undergoing chemotherapy or radiation and addresses her customers' skin concerns with organic and clinical treatments. Her facials can alleviate the signs of aging and acne, and her peels with organic fruit and microscopic subscription cards increase cell renewal. Amber's care for skin starts from the follicle up, as she also offers waxing services for men and women.
604 East 16th St.
Vancouver
Washington
541-639-9088
The brains behind Bugsy's Hair at Lakeside Salon is hair wizard Lindsey O'Neal, who supplemented her title as an Aveda-trained stylist with a cosmetology license, extending her skills beyond hairstyling to include waxing of the face and body. Her specialty, however, is hair coloring, and she calls upon her Aveda training to help clients find the perfect hue that best complements their skin tone, whether they're seeking dimensional highlights, ombre color, or a return to their natural shade of lilac.
8167 SW Seneca St.
Tualatin
Oregon
971-506-2384
---