Portland Cleaning and Home Services
---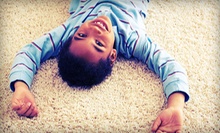 Carpet technicians scour textiles with nontoxic, all-natural products and low-moisture deep-extraction system to purge spots without residue
---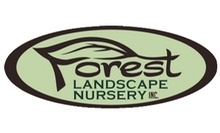 11-acre nursery replete with palm trees, fruit trees, shrubs, and other plants
Use Saturday 10:00am - 4:00pm
---
Recommended Home Services by Groupon Customers
---
After the untimely explosion of your Barcalounger leaves your home in ruin and burn marks, take life's lemons and make lemoncake. Today's Groupon gets you $60 worth of design products from Relish for $25. Use the opportunity to redecorate your living space with sustainable, nature-inspired items. If you have spaces to adorn but lack a decorator's eye, you can put your Groupon toward a one-hour home consultation during which a specialist will visit your place, suggest potential design schemes, and recommend products for a thorough renovation (a $75 value).
1715 NW Lovejoy St.
Portland
Oregon
US
Family-owned Winkel Carpet & Tile restores home to their just-moved-in glory with a range of quality, conscientious cleaning services. Call in the brigade of bacteria busters to clean tile and grout at $1 per square foot of flooring and $2 per square foot of countertop, wall, and shower space. Winkel's wizards use allergy-free, eco-friendly products. The sanitizing slurry swipes away grease, bacteria, and colonies of sea monkeys with more than 800 pounds of pressure, precisely targeted using eco-friendly products, truck-mounted equipment, and a voracious vacuum. Winkel tackles a variety of tile types, including ceramic, quarry, and terra cotta, and the company recommends regular maintenance to keep tiles friendly to eyes and ice-skating sock feet.
16005 S.W. Walker Road
Beaverton
Oregon
Whether it's mowing lawns or completely redesigning green spaces, the bonded and licensed crew at Mow Town Lawn Care works tirelessly to beautify the expanses surrounding homes and businesses. Time-saving teams travel to homes to trim, edge, and weed yards or to reimagine them via flower-bed design or ornamental hedge trimming. Larger projects take on the form of deck and patio construction and retaining walls that accent natural topography better than a scarecrow made of sod. The techs also handle trees left in precarious conditions, pruning limbs ravaged by storms, removing and grinding stumps, and patching up arborous wounds caused by decay.
3045 Mill St.
Salem
Oregon
971-240-2092
One sunny day, Rob Kelley's kids did something characteristically adorable: they decided to make juice from berries they'd picked in the fields. Not so adorably, they spilled the pitcher of just-smashed berries all over one of his dining-room chairs, and the dark purple juice spread across the upholstery. Luckily for the kids, their father owns Sweet's Chem-Dry, and after a session with the company's hot carbonating extraction system, all evidence of the accident disappeared. Kelley documented his success in a small Facebook album.
His team employs the same carbonation system, along with a green, nontoxic cleanser, to lift dirt and debris from carpets, area rugs, and car interiors. Propelled by a truck-mounted machine, the system's microscopic bubbles delve deep into fibers to push grime to the surface, where hot-water extraction flushes it away. Since this system does not leave residue the way cleaning a carpet traditionally or just letting the birds have at it does, carpets stay clean longer. Fabrics dry in up to two hours, and optional protectant shields carpets and upholstery from future stains.
1717 SW Park Ave.
Portland
Oregon
503-625-3101
Whether pruning Portland's most prominent trees—including a 150-year-old Oregon white oak and a semiretired giving tree—or tending to newborn saplings in residential lawns, the International Society of Arboriculture¬–certified arborists at Urban Forest Pro treat each tree with care, earning the Angie's List Super Service award for three consecutive years. The crew's cornucopia of services includes trimming, deep-root fertilization, and organic pest control using environmentally friendly sprays. After tree pruning and removal, the technicians recycle all branches, milling the large pieces into furniture and repurposing smaller pieces as wood chips for local farms or false teeth for colonial re-enactors.
4110 SE Hawthorne Blvd., Suite 427
Portland
Oregon
503-226-7143
---