Things to Do in Portland
---
---
Portland Things To Do Guide
Multicolored perennials coat Washington and Peninsula parks from early spring to late summer, spreading across enough acreage to sustain Portland's reputation as "The City of Roses." The clouds that constantly hang over their city rarely deter Portlanders from strolling through these rose gardens or biking down the tree-lined paths of Forest Park. The prevalence of such green spaces hints at Portland's streak of environmentalism, but there are also plenty of things to do inside the city's cafes, boutiques, and museums. You can find fuel for a busy day in the form of direct-trade coffee from
Stumptown Coffee Roasters
 or a bacon-maple bar from the world-famous
Voodoo Doughnut
. Nestled in Old Town's nightlife district, the 24-hour doughnut shop stakes its name on unusual pastries sprinkled with toppings such as Oreos, Cap'n Crunch, and lavender. When the sun is shining on Portland, there's no better place to be than at the
International Rose Test Garden
, where three terraced gardens bloom with 10,000 bushes and 400 varieties of roses. Directly above these terraces is the
Japanese Garden
, a tranquil outdoor complex comprised of five themed gardens that overlook Washington Park. Light on colorful flowers but heavy on abstract and stylized landscaping, this garden has been called the most authentic of its kind outside Japan. Amid the wooded setting, you'll find a burbling waterfall and a teahouse that was built in Japan and faithfully reconstructed upon its arrival in Portland. Most of the city's downtown is accessible for free via the modern MAX light-rail trolleys and streetcars, but vintage trolleys also pull into the stations on Sundays from March through December. These trolleys drop passengers off at landmarks such as
Powell's City of Books
, where more than 1.5 million new and used books occupy nine rooms color-coded by genre. The store covers an entire city block, but detailed maps ensure that no one gets lost in the forest of paperbacks. Locals' affinity for the visual arts makes the
Portland Art Museum
 a popular destination. The museum's galleries house everything from European Impressionist paintings to Native American artifacts, though the focus remains on modern art. Many works hail from the Pacific Northwest, such as a two-story wall of false artifacts created by glass artist William Morris. For another taste of local art, head to the
Portland Saturday Market
, an open-air arts and crafts market that runs along Waterfront Park.
There's no shortage of music venues or nightlife Portland, with the Hawthorne Theatre offering music from the heavy metal rock and indie scenes.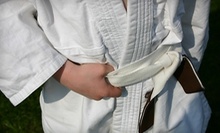 Tigard Neighborhood Area 8
Adult classes teach martial arts techniques that heighten focus, balance & control with focus on recovery & retraining bodies,
Use Monday 3:00pm - 6:00pm
---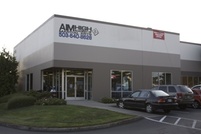 Use Saturday 10:00am - 2:15pm
---
Recommended Things to Do by Groupon Customers
---
Founded in 1898, a year remembered by fashion historians as "the year of President McKinley eyebrows," the Oregon Historical Society has sought to preserve and promote the history, politics, and culture of the nation's 33rd state through publications, lectures, and the exhibits at the Oregon History Museum. Befriend the past with the Oregon My Oregon exhibit, an award-winning, interactive look at the state's odyssey that features more than 50 displays showcasing numerous artifacts and antiques, including a 9,000-year-old sagebrush sandal. Peace Corps: 50 Years of Service, which runs through June 19, celebrates a half century of peacemaking with photographs, testimonials, artifacts, and personal correspondence from more than 80 Oregonian and Washingtonian volunteers.
1200 SW Park Avenue
Portland
Oregon
---