Portsmouth, VA Drs and Health Practioners
---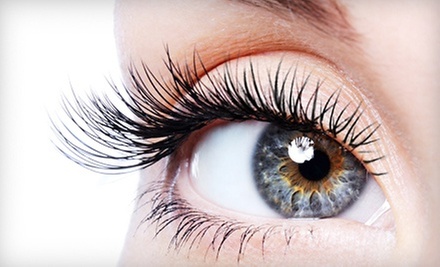 ---
Drs & Health Practitioners Deals
---
Recommended Drs & Health Practitioners by Groupon Customers
---
They might use different methods, but Dr. Suzanne Santjer and Dr. Eric Santjer of Atlantic Chiropractic and Rehabilitation each have a knack for rehabilitating injuries and quelling pain. Dr. Suzanne calls upon the Activator technique and uses light, comfortable force to sleuth out and fix spinal misalignment. Dr. Eric opts for a whole-body approach, manually manipulating the spine and doling out advice for lifestyle changes, such as sitting up straight or riding your bike, rather than sleeping on it. Once the team has examined patients, they prescribe them to a range of treatments, from adjustments to sessions with the onsite massage therapists.
115 Kempsville Rd., Suite 1
Chesapeake
Virginia
757-547-4325
Foot traffic and trophies reinforce Beach Eye Care's reputation as one of Virginia Beach's premiere health care centers. It has treated more than 110,000 patients to date and cleaned up the Virginian-Pilot's Best of Virginia Beach awards in 2011 and 2012, winning Best Doctor/Health Care Provider, Best Place for Laser Vision Correction, Best Place for Eye Care, Best Designer Eyewear, and Best Skin Care Facility both years.
Responsible for this success is a staff of three doctors of optometry and three medical doctors, including board-certified ophthalmologists and LASIK surgeons Vivek K. Jain, MD, and G. Peyton Neatrour, MD, who alone has performed more than 25,000 LASIK surgeries. Together, they help to correct ocular issues during a range of medical treatments and vision-correction services. Their toolbox of advanced technology includes intraocular lenses and LenSx lasers for treating cataracts, Crizal anti-reflective lenses to pair with their selection of designer eyewear, bladeless IntraLase technology to guide their LASIK surgeries, and endoscopic cyclophotocoagulation lasers for treating certain types of glaucoma and signing their names in certain near-Earth asteroids.
Meanwhile, Teresa Shenouda, MD, goes beyond treating clients' visions of the world to improving their visions of themselves by lifting and firming the skin around the eyes with blepharoplasty, a procedure she's performed more than 500 times. She also turns back the hands of time with less invasive procedures such as Botox injections, IPL facials, and other facial-rejuvenation services.
4388 Holland Rd.
Virginia Beach
Virginia
Aiming to treat the cause of pain rather than the symptoms, Drs. Jay Berkowitz and Thomas Skelton tend to spines, muscles, and joints with comprehensive chiropractic care. A focus on retraining the muscles as a part of adjustments allows Dr. Berkowitz to move patients further along the path to optimal health and triumphant limbo commutes. Dr. Skelton's skills in treating neuromuscular-skeletal injuries and addressing joints in the spine can help banish back dysfunction without surgery or drugs.
4867 Baxter Rd., Suite 107
Virginia Beach
Virginia
757-497-1555
The chiropractic doctors at Olde Towne Family Chiropractic and Little Neck Family Chiropractic can tell you stories about how one family member's illness touches the life of the whole family. Growing up sharing the triumphs and pains of a large clan inspired Ashley Genthner, DC, to focus her practice on family, from prenatal and pediatric care to services for old bones and fairy godmothers. Louis Fernandez, DC, was drawn to chiropractic as a child when he witnessed the way its hands-on healing helped his mother to recuperate from injury.
The chiropractic team employs both traditional and nonforce adjustments to keep clients standing tall during family basketball games. Massage therapists meld soothing aromatics with various massage techniques to treat sports, auto, and labor injuries in patients of any age. House calls accommodate patients unable to make their way to the office.
355 Crawford St., Suite 506
Portsmouth
Virginia
757-399-4700
Laser Clinic of Chesapeake's crew harnesses the power of the latest laser technology to slim physiques, rejuvenate skin, and treat acne. In treatment rooms, machines including Ultra and i-lipo lasers emit cascades of focused light. In addition to treating epidermal terrains for surface damage, the technicians probe below the skin with a comprehensive skin scope analysis. Each treatment assesses imperfections lurking deep in dermal cellars so that technicians can accurately target problem areas or fermented secrets.
236 Carmichael Way, Suite 328
Chesapeake
Virginia
757-204-4866
"Forget about a chiropractor already … you need a real doctor." Jon Schaier knows his patients are often told this by concerned friends and family. In fact, he himself was told this by his family when he herniated a disc in his lower back and felt pain so excruciating that everyone advised him to go in for surgery immediately. But he followed his instincts and saw a chiropractor, who managed to completely erase his pain without performing surgery, prescribing drugs, or forcing him to be carried everywhere on a litter.
That's why Schaier believes in the healing powers of chiropractic so strongly. In 1992, the doors opened to Western Branch Family Chiropractic Center, a place where he could prove to his patients that chiropractic can effectively relieve pain. There, Schaier and his team educate patients about inflammation—the main culprit for back and arthritis pain—its causes, and its damaging effects on the body. Treatments such as cold-laser therapy and massage sessions target the spinal column, back, and neck and pair with diet and nutrition counseling to prevent future debilitating pain, whether a result of aging, sports injuries, or furious games of slapjack.
3115 Western Branch Blvd.
Chesapeake
Virginia
757-483-6000
---