Post Falls, ID Health and Fitness
---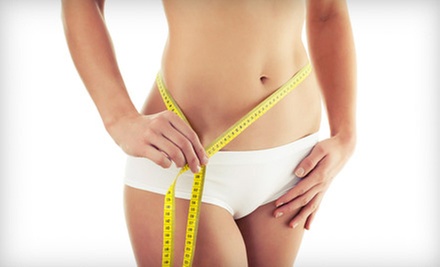 ---
Recommended Health & Fitness by Groupon Customers
---
Wild Walls Indoor Climbing Gym sprawls across 6,000 square feet of a historic armory building, challenging gravity-bound bodies with various climbing and bouldering structures. "People have the misconception that rock climbing is like an amusement ride," says Todd, the general manager. Wild Walls lures exercisers from dull workouts, such as watching paint dry on dumbbells, by offering challenging routes, tricky angles, and a wide variety of top-rope and sport-lead routes. Indoor adventurers can vary sweat sessions with yoga classes.
Wild Walls also stocks portable walls that soar to 16 and 24 feet, ideal for birthday celebrants or bosses who need a way to determine which employee gets a raise. For more permanent climbing surfaces, its staffers can install traverse walls, which run horizontally, in locations such as school gyms or underground monkey-training facilities.
202 W 2nd Ave.
Spokane
Washington
509-455-9596
The Fairways Golf Course's layout unfurls over rolling terrain teeming with wetlands and native grasses. Multiple water hazards and fast greens pose challenges for experienced players, and relatively open fairways and a set of closer, forward tees cater to junior clubbers, beginners, and golfers testing out a set of repurposed spatulas. A dramatic conclusion awaits at the par-4, 419-yard 18th hole—the course's most challenging hole—where golfers must contend with a dog-leg right and a small pond that arches around the front and left sides of the green. Golfers can prepare for the round at the driving range and practice green, or simply ask the course's beverage-cart operator for the liquid cure for a slice-prone swing.
9810 W Melville Rd.
Cheney
Washington
509-747-8418
Alison Rubin first discovered yoga when she moved across the world, leaving England behind for sunny Southern California in 1972. She fell, or steadily posed, head over heels for the ancient exercise form, eventually earning her teaching certification in 1984 when she moved to Spokane. Now, with 40 years and myriad certifications under her belt, she leads a dedicated troupe of instructors who teach Hatha-style classes within a cozy studio, winning Best Yoga Studio by The Pacific Northwest Inlander in 2009 and 2010.
They lead a lineup of classes that accommodate a spectrum of skill levels, ranging from newcomers to Twister world champions.
1717 W 6th Ave.
Spokane
Washington
509-747-4430
The learned team of doctors and therapists at Avanti Health assuage chronic discomfort, pain from personal injury, and other health conditions with chiropractic and massage services. Before dipping into the dim, cozy treatment rooms, clients step into the Avanti Health office, which is illuminated by floor-to-ceiling windows that cast natural light upon a marble-top reception desk, verdant potted plants, and shadows giving each other massages. Fully dedicated to patrons' overall wellness, the staff also helps patrons shed excess pounds with programs for medical weight loss, dieting, and exercise.
850 W Ironwood Dr., Suiet 302
Coeur d Alene
Idaho
208-664-5225
By the time he was in fifth grade, Physzique Fitness's founder, Zach Hunt, weighed 200 pounds. Not being able to fit into school clothes, avoiding family photos—his weight became an obstacle he thought he might never overcome. After years of ineffective diets, exercise techniques, and fitness equipment, he decided that the only option left was to create a program that would work for him. Devoting himself to the study of exercise and nutrition finally helped him cut through the mist of misinformation and marketing gimmicks, and arrive at a straightforward formula for lasting fitness.
After friends began asking how they could achieve the same weight loss and muscle gain they'd noticed, Zach founded Physzique Fitness to share the same simple plan he'd discovered: intense but varied workouts, performed in groups large enough to form a network of support and accountability, but small enough for attention to each person's needs. Physzique Fitness's trainers supplement training sessions with realistic nutrition guidance that works in tandem with the exercises to tone muscle, reduce inches, and restore depleted energy reserves more effectively than a post-workout coffee bath.
1611 N Molter Rd.
Liberty Lake
Washington
800-719-3608
Founded in 1968 by the county's first physical therapist, North Idaho Physical Therapy quickly made a name for itself by helping local athletes, loggers, and miners get back to doing what they do best. More than four decades later, the center has expanded to three locations and taken on a team of medical specialists whose expertise ranges from massage therapy to chiropractic. Though their specialties are diverse, the staff members share one important thing in common: They all emphasize individual care through customized treatment programs. These programs may include rehabilitative therapies, soothing ashiatsu massages, or strength training in preparation for long days of logging or sawing slow desktop computers in half.
1917 N Lakewood Dr.
Coeur d'Alene
Idaho
208-664-8194
---