Things to Do in Potomac
---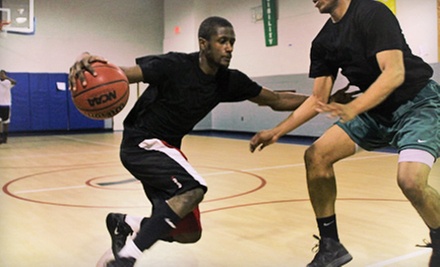 Carderock Springs Elementary School
---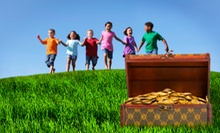 Crews of up to 12 kids decode clues and use gadgets on the trail of a custom-made treasure chest
---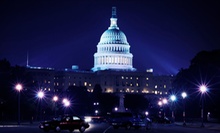 Three-hour tour by motorcoach passes by national monuments and federal buildings, including the US Capitol and the World War II Memorial
---
Recommended Things to Do by Groupon Customers
---
One of Alicia Cuervo's life goals was to create a safe space where students could share the love of yoga and grow together, a goal she achieved the day she opened the doors to her yoga studio, Yin Yang Yoga Center. From this tranquil space––outfitted with a massage room, fully stocked boutique, and spacious yoga studio flooded with natural light––Cuervo and her 10 instructors guide students of all ages and experience levels through a packed fitness class schedule that features options seven days a week. The studio is kept at 75 degrees, priming bodies to move seamlessly through a sequence of Vinyasa poses. BodyFlow classes combine yoga, tai chi, and Pilates moves into choreographed exercise routines, whereas Zumba classes focus on high-energy dance routines with a Latin theme. The holistic haven also boasts acupuncture, massage, and reiki treatments.
From the bright yellow door that greets students to the dimly lit treatment rooms decorated with Eastern-influenced decor, Yin Yang Yoga Center creates a tranquil environment in its two-story establishment. Even the retail boutique exudes a sense of calm, with sunlight streaming through its large windows and over fitness apparel, equipment, and accessories.
1912 Olney Sandy Spring Rd.
Olney
Maryland
301-775-1462
Barely an inch of wall space at Stars Beads remains visible. The rest hides beneath a rainbow of bracelets and necklaces, as well as dangling baggies of shiny beads, semiprecious stones, and the materials to turn them all into expressive accessories. Drawing from this stock, jewelry-weavers of all skill levels can plump up home arsenals or gather together in the shop to bolster the beading community. Classes led by experienced crafters guide groups through projects such as creating beaded clasps, learning the arts of metalsmithing, or using pearls to create bracelets and necklaces instead of decoy-gumball collections.
139 A Church St. NW
Vienna
Virginia
703-938-7018
Rob LaPointe first met the martial arts in 1973 when he began taking tae kwon do lessons in a neighbor's backyard. Like a kudzu vine, his love for fighting forms could not be contained by a manicured lawn, and he began serious study of kenpo karate and kung fu. In 1989, he opened White Birch Kung Fu, Tai Chi, and Kettlebell Gym to pass his learning on to the next generation of fighters.
Rob's dedication led him to take the gold medal in Pushing Hands and Advanced Sparring at Wong's Traditional Kung Fu Tournament in 2000—a celebration of his 40th birthday—and his competitive career continues. His kung fu classes teach these practical combat skills in a cycle, sometimes focusing on perfecting certain kicks or the blocking, trapping, and footwork skills needed to engage an opponent up close. Students move slowly and purposefully through tai chi training regimens, focusing on meditative thought and fluid self-defense techniques. Kettlebell and sandbag courses condition bodies for explosive combat motions and hefting deadweight, such as a feral Santa hibernating in your chimney for the summer.
2526 Columbia Pike
Arlington
Virginia
US
703-920-9746
---