Shopping in Pottsville
---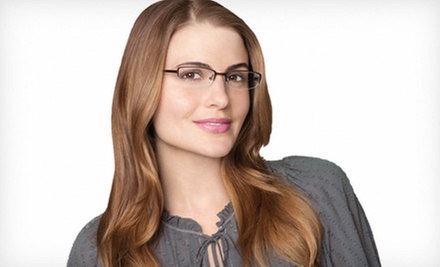 ---
Recommended Shopping by Groupon Customers
---
Flag Lady Gifts offers an eclectic selection of giftable goods and patriotic paraphernalia. This deal gets you a 3'x5' two-ply polyester American flag ($56.30) made of extra-strength spun polyester with sewn stripes, full-sized embroidered stars and a pole sleeve for front-door flying. These flags (made by Valley Forge) can resist the gust of high winds, red rocket glares, and bombs bursting in air, and are all made (naturally) in America. You also get two reflective, vinyl oval U.S.A. decals (normally $2.85 each) to stick to the back of the car or tandem bicycle of your choice. Seize this opportunity to publicly announce your household's favorable impression of America this Fourth of July or gift a U.S.A. flag and decal to a friend.
398 West Lancaster Ave.
Wayne
Pennsylvania
Jennifer Mann has always had a keen eye for fashion. Pulling from her industry experience—which includes a role as senior advertising executive at Lehigh Valley Style magazine—Jennifer opened Shuze, packing its shelves with stylish accessories from both uncommon and renowned designers. Inside, colorful displays of shoes from San Miguel, Nicole, and Frye line up along tables amid racks of Tolani scarves and Silver jeans. Meanwhile, bracelets, necklaces, and earrings from local artists glimmer beneath the boutique's soft lamps. Patrons can plop down on colorful, cushy couches, trying on Hunter wellies, resting their legs, or checking beneath the cushions to see if the couches have babies.
520 Main Street
Bethlehem
Pennsylvania
610-317-2272
Founder Michael Johnston's bookshelves didn't just groan under the weight of other authors' volumes, they also supported the six texts he wrote on crafting stained glass—an art which Johnston perfected for more than a quarter century. With a team of instructors adding two more decades of experience to the mix, Johnston's Rainbow Vision Stained Glass expands the community of glass workers through small group classes. Students gather within Rainbow Vision Stained Glass's sprawling Victorian-style headquarters to learn the fundamentals of making stained glass or the more sophisticated techniques necessary for crafting glass boxes, Tiffany-style lampshades, or glass houses for those who have sworn off throwing rocks. The studio also teaches fused-glass skills, which can yield everything from pendants to wine-bottle stoppers.
Anticipating the needs of its pupils, Rainbow Vision Stained Glass peddles everything a glass artist might desire. More than 400 styles and colors of glass gleam within, more than 300 pattern books await crafters in need of inspiration, and soldering irons stand ready to bind creations together.
3105 Walnut St.
Harrisburg
Pennsylvania
717-657-9737
A massive golf franchise spanning 100 global locations, Golf USA's well-appointed indoor golfing facilities foster year-round practice for players of all abilities. Within the Limerick location's 10,000 square feet, floor-to-ceiling mesh nets and languid faux-grass greens emulate practice drives as balls soar in front of video-projected course simulations. A full-service repair shop adjusts and mends golf clubs bent from practicing chip shots with bowling balls, and an expansive showroom displays golf gear from major brands such as Wilson, Titleist, and Adams.
232 W Ridge Pike
Limerick
Pennsylvania
610-906-3139
Hello Gorgeous Consignment Boutique outfits fashionistas with a rotating selection of discounted wares from brands such as Coach, Juicy Couture, and Banana Republic, earning best-consignment shop accolades from Harrisburg Magazine in 2011. Treasure-seekers scour racks for shoes, shawls, and formal eveningwear or pose in front of mirrored walls to ask their reflection's opinion on their outfit. Eager to give back to the community, Hello Gorgeous allows consigners to donate part of the profits from the sale of their clothing to a local school or charitable organization.
3730 Market St.
Camp Hill
Pennsylvania
A web of scrolls, acanthus leaves, and flowers weaves its way around a polished metal serving tray, encircling edibles with an intricately wrought border. This baroque pattern dates back to the 17th century, when Parisian silversmiths created the design for Queen Mary. This motif has since been revived by sculptor Stan Baskett, one of Wilton Armetale Factory Store's cadre of skilled designers. Like many of the pieces in Wilton Armetale's serveware collection, the designs are rooted in history but have been updated and streamlined for daily use.
Even though the shop's pieces are ornate, they never sacrifice durability. This nontoxic serveware and grillware is oven- and freezer-safe and sturdy enough for cooking, baking, and grilling. The metal workers also vow that their pieces will not rust, break, chip, or heckle you as they usher meals from the kitchen to the table.
919 Square St.
Mount Joy
Pennsylvania
866-945-8661
---