Concerts & Events in Prairie Village
---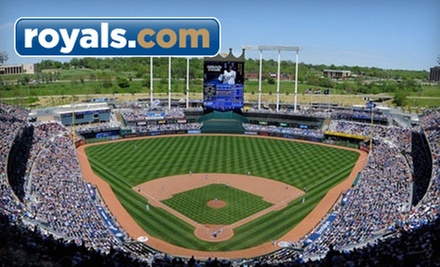 ---
Recommended Concerts & Events by Groupon Customers
---
Witness high-flying college teams making it rain from three-point range while defending shots with their armbrellas. Established in 1937, the inaugural NAIA Tournament has called Kansas City home for 74 years. Featuring 32 teams pivoting and sprinting atop a lustrous hardwood battlefield, it has grown to be known as the longest-running collegiate national championship tournament in the country, not counting the infamous Skull and Bones Underground Cavern Games that took George Washington's real teeth. This year's tourney will feature several trophy-hungry NAIA teams, such as potential participants Martin Methodist College, Texas Wesleyan University, and NAIA top-ranked Mountain State. Behold a flurry of high-flying buzzer beaters and frustrating defensive schemes at the Kansas City tradition that has featured such big names as John Wooden, Dennis Rodman, and Terry Porter.
201 West 13th Street
Kansas City
Missouri
The Overland Park Convention Center kicks off summer with the Just for Her Event, where can women shop, expand their knowledge on topics such as health and wellness, and peruse more than 200 exhibitors. Booths showcase the latest in summer fashions from local boutiques, as well as luxurious spa services at area oases. Some lucky attendees will win daily raffle prizes and shopping sprees, which are much nicer rewards than the typical shopper's prize: a free paper bag.
6000 College Blvd.
Overland Park
Kansas
Though the city's name would seem to suggest otherwise, Independence residents must still—by law—interact with each other occasionally. Luckily, Independence Events Center serves to bring the community together, hosting everything from national concert tours to youth hockey leagues within its walls. Such stars as Kelly Clarkson have graced the stage within the 5,800-seat arena, also home to local sports teams such as the Central Hockey League's Missouri Mavericks and the Major Indoor Soccer League's Missouri Comets. Additionally, a community rink lets residents and nonresidents alike hit the ice for programs ranging from open-skating sessions and lessons to private rentals for Civil War reenactments.
19100 E Valley View Pkwy.
Independence
Missouri
816-442-6100
The Junior League of Kansas City has donated more than $14 million and 2.2 million hours of time since its founding in 1914. Spearheading these efforts are the nonprofit organization's now 1,400 female members, all of whom are committed to their volunteer work and to encouraging others to donate their time as well. Their sheer numbers allow the ladies to form 700-on-700 pickup basketball games and to spread out across the community to get a pulse on current issues in need of attention—currently, children's nutrition and fitness. To help support their efforts, these stalwart altruists host fundraisers throughout the year, most notably their annual Holiday Mart event, which raised more than $660,000 in 2011.
301 W 13th St.
Kansas City
Missouri
816-444-2112
Now in its 51st year, Annunciation Greek Orthodox Church's festival once more celebrates the rich history and culture of Greece with live dance, traditional food, and Hellenistic arts and crafts. Visitors can watch displays of traditional dancing as troupes of costumed performers whirl and leap to folk tunes. Open-mouthed onlookers can snack on souvlaki, gyros, and baked pastitsio or shout out traditional Greek exclamations such as "Opa!", "Yassou!", and "Don't drop that Olympic torch!"
Church tours introduce festivalgoers to the stunning gilded iconography of Annunciation's sanctuary, and also give them a brief lesson on the symbolism, teaching, and history of the Greek Orthodox Church. Outside, kids get their faces painted, play games, and bounce inside a moonwalk, while adults stroll through the gift shop area, which attempts to tempt them with colorful wares imported from Greece, including fisherman's hats, gold jewelry, and worry beads.
12001 Wornanll Rd.
Kansas City
Missouri
816-942-9100
Since 2009, the Kansas City Dirty Duo race has helped parlay mud into money for charity. Stretched across mostly flat terrain inside Kansas Speedway, the race sends teams of two biking and running around a course nearly six miles in length. Mystery obstacles add an extra challenge to each mile, and right before the finish line, there's a massive 40-foot mud pit where teams can to play gloopy games of Marco Polo before completing the race. Kids as young as five years old can get in on the dirty dashing, too, by joining the one-mile Dirty Duo Jr. race. Once everyone has crossed their respective finish lines, the festivities continue with a post-race celebration featuring music, food, and cold refreshments.
12404 U.S. 40
Independence
MO
US
816-751-7815
---