Shopping in Prince Edward
---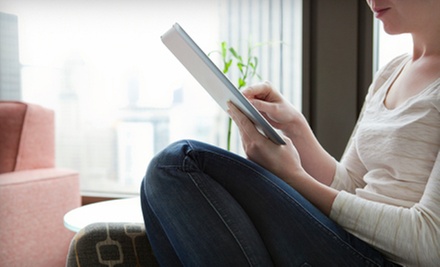 ---
Recommended Shopping by Groupon Customers
---
A childhood charm bracelet. A necklace for prom. A pair of earrings to wear on your wedding day. Since 1968, the accessorizing experts at Beads 'N Things have been crafting inimitable jewelry to model during life's many occasions. When taking over the full-service bead shop in 1984, the current owners began cementing their reputation as a reliable source for beading advice. They regularly unveil the tricks of the trade to visitors during private lessons, group classes, and casual conversations at the counter.
At Beads 'N Things, arts-and-crafters can find all the supplies needed to string together their own unique accessories. The shop's display cases and racks brim with pendants, freshwater pearls, and beads carved out of almost every material imaginable, including metals, bone, semiprecious stones, and hand-cut Czech glass. Fully equipped kits and learning materials inspire amateur and experienced artisans alike to pursue various beading projects. Finished pieces of jewelry hang on display, and guests hoping for more personalized trimmings can commission custom items. The staff also repairs cherished possessions, carefully restringing tattered strands and replacing missing parts.
50 State Street
Pittsford
New York
Ace Hardware's handy employees help customers to navigate shelves stocked with home-improvement implements, household appliances, and domestic essentials. The shop's technicians are certified to perform warrantee repair tasks for more than 100 manufacturers, including Honda, Kawasaki, and Stihl, returning your snowblower or Statue of Liberty replica to working order. In addition to its wide selection of hardware, paint, plumbing, and electrical supplies, Ace Hardware dedicates ample space to gifts, home décor, men's and women's clothing, and housewares.
3861 Buffalo Rd.
Rochester
New York
585-594-1693
Since 1984, the framers at Creative Framing have worked with clients to encase treasured photographs, paintings, and keepsakes on premises. Drawing inspiration from the colour pairings in the shop's attached gallery, they match artworks with wood and metal frames as well as shadowboxes. The framers also shield works from sun rays and the withering eye contact of art critics with UV-blocking and glare-resistant glass. Gallery liners come in linen or custom-painted Medite; mats in hundreds of colours complement pictures and make diplomas look smarter. The Creative Framing team will also reuse or resize an existing frame on request, counselling it for adjustment to life after cosmetic surgery.
334 Princess St.
Kingston
Ontario
613-549-2477
The staff at Valenti Sports emblazons the uniforms and off-court garb of more than 400 local teams with their respective logos, names, and numbers. They also help guests to navigate a 9,000-square-foot haven loaded with sports gear from big names such as Under Armour, Nike, and Adidas. Their shelves boast more shoes than an octopus's swim-in closet with more than 600 styles of footwear, including 130 types of cleats, turf shoes, and flats.
Beyond stocking goods for baseball, football, basketball, and soccer players, the shop also celebrates the lesser-known sport of pickleball. The wiffle-ball-and-paddle-fueled pastime gets spotlight treatment inside and outside the store, with an onsite court available for test-driving products or testing hand-eye coordination for upcoming Whac-A-Mole championships.
2195 Monroe Ave.
Brighton
New York
585-467-7678
Soon after Rochester Optical was founded in 1932, the staff established contracts with the U.S. Department of Defense to supply the armed forces with durable, combat-ready glasses. Today, they continue to specialize in military eyewear, along with high-performance sports and safety glasses and a huge selection of designer frames. A team of optometrists—which includes a fellow of the American Academy of Optometry, a fifth-generation Rochesterian, and an eye doctor who has worked at the Veterans Affairs hospital in Salem, Virginia—performs comprehensive eye exams, and technicians manufacture lenses in an in-house, state-of-the-art optical lab. In addition to traditional single-vision lenses or no-line bifocals, they create digitally surfaced, free-form lenses that offer an expanded field of vision and minimize image distortion, allowing wearers to more clearly see apparitions standing next to them.
1260 Lyell Avenue
Rochester
New York
585-254-0022 x1317
A tree swing sways in the breeze beneath a willow near gardens of large perennials sprouting in rows and flourishing in greenhouses. When Laura Tattersall founded Made in the Shade Perennials in 2006, she wanted to build more than a simple nursery, she wanted to create a destination. She envisioned a lush environment where customers could stroll among large clusters of violet hydrangeas, duck under the bulky green leaves of wild ginger, and admire the yellow and white blossoms of star grass. Teaming up with her daughter, Lynn, they till the ground and plant shade-producing perennials and plants suited to the eastern Ontario climate, growing everything available in their catalogue onsite. Working with both landscapers and home gardeners, they invite all horticulturists to peruse their lush country landscape for water plants, vines, and a wide variety of hard-to-find hostas. When the team can fit it into their schedule, they also lead free workshops on topics such as garden design and why an actual green thumb is a serious medical condition that should be attended to immediately.
3626 Hwy. 2 RR 3
Gananoque
Ontario
613-382-8251
---