Beer, Wine & Spirits in Princeton Meadows
---
Beer, Wine & Spirits Deals
---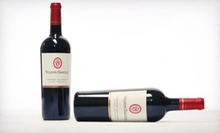 Use Saturday 10:00am - 9:00pm
---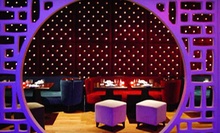 German-designed chandelier and rooftop deck with skyline views set tone as clients dine on snow crab tempura and fresh sushi and sashimi
Use Sunday 5:00pm - 10:00pm
---
Recommended Beer, Wine & Spirits by Groupon Customers
---
As a leading wine educator in Manhattan, New York Vintners helps budding wine enthusiasts define and expand their personal wine tastes and cooking techniques at their high-end wine shop. During basic to advanced classes and wine-themed events, a team of six certified sommeliers and authorized enophiles elaborate on each wine's nuances from the angles of producer, region, and varietal. Smartly matched pairings and hands-on cooking instruction from Executive Chef Ryan Smith unpack the flavors even further. The staff keep a strong focus on terroir—the effect that environment has on a wine's flavor—as they select high-quality biodynamic and boutique wines for the shop's impressive, ever-changing list.
21 Warren St.
Manhattan
New York
212-812-3999
In 1989, Jim Kirkpatrick received a winemaking kit from his wife, Carole. At the time, neither Jim nor Carole knew it, but that kit churned out more than just wine—it also produced a dream. When Jim's homemade concoctions were a hit, the couple decided to try their hand at growing their own grapes, and soon moved to a home in Wrightsville surrounded by 3 acres of land.
Just 100 yards from Kreutz Creek, the Kirkpatrick's new location presented the ideal location to expand on Jim's newfound dream. Today, Kreutz Creek Vineyards generates an assortment of red, white, and seasonal varietals. Jim and Carole also use their tranquil grounds to host community events throughout the year, including bonfires and movie nights.
553 S Guernsey Rd.
West Grove
Pennsylvania
Dugout Pub South tempts appetites with slow-cooked, smoked ribs, thin crust pizzas crowned with clams or deep-fried calamari, and more than 25 burgers made with 8-ounce Angus beef patties and toppings such as blue cheese, banana peppers, and house-made chili. Inside the dining area, four dartboards, a shuffleboard table, and flat-screen TVs entertain patrons sipping libations from the full bar, which features 20 different brews on tap. Live entertainment includes DJs, bands, karaoke, and wandering minstrels, tickling the ears of customers in the dining area or outside on the tiki deck.
1614 Forest Ave.
Staten Island
New York
In 1936, nearly three years after the end of Prohibition, Station Plaza Wine and Spirits opened its doors. And so long as alcohol has remained legal, Station Plaza has remained on Kraft Avenue, its shop stocked with top-shelf spirits including brandy, tequila, and sambuca.
Though it has a wide selection of hard liquor, the store really specializes in wine. Its collection includes more than 2,500 hand-selected labels from around the world. Wine consultants can help narrow down a patron's search for the perfect bottle by wine type, region, or producer, and they can even steer customers in the direction of more hard-to-find varietals or organic wines. The Station Plaza team also champions wines that rank in their top-rated category. The discerning criteria for inclusion on this list are taste and seasonality, rather than whether it stains your lips an attractive color. To learn more, check out the wine blog one of Station's owners contributes to.
102 Kraft Avenue
Bronxville
New York
914-337-0631
At Renault Winery Resort & Golf, a glimpse into history begins at a wine barrel. Fashioned from the top of an old oak cask, a gold-lettered sign marks the entrance to the state-registered historic site, where staff cultivates and harvests 12 local and international grape varietals across more than 31 acres of vineyards. This flourishing estate owes its existence to one man, whose journey began nearly 150 years ago.
The Background
In the mid-1800s, vintner Louis Nicholas Renault plied his trade in Rheims, France. When a parasitic aphid nearly crippled France's winemaking industry, Renault fled to California, where the insect struck again. He followed rumors of an aphid-resistant American grape varietal to the fields of New Jersey where he found a climate similar to that of his native France—and his winemaking flourished.
Not even Prohibition could halt his operation, which continued under a special permit. After his death in 1948, the winery continued to expand for the next five decades, adding a chateau, 50-room inn, and restaurant by 2001. Since then, Renault Winery has offered lodging and entertainment in addition to the fruits of its vines.
The Highlights
Visitors to the Tuscany House won't remember crossing the Atlantic Ocean, which is perfectly normal. The House's decadent lobby, an inner courtyard with a garden, mimics the villas of Italy: its marble columns and curving staircase lead up to a mezzanine constantly patrolled by at least one member of the Swiss Guard. Off the lobby, hallways lead to private rooms and suites filled with king-size beds and heavy wood furnishings.
Joseph's Restaurant melds the estate's Mediterranean charm with New Jersey influence. Executive Chef Joseph DeGennaro—whom food critic Bob Bickell described as "outstanding" in his Restaurant Report—fills plates with Tuscan burgers and pastas tossed with grilled chicken and lobster.
Arbor-covered corridors and rambling lawns dappled with statuettes lead to the winery. On tours, guides lead visitors past the mixing and fermentation tanks while revealing the steps of the winemaking process. After the tour, groups select samples from more than 32 varieties of wine. The on-site wineglass museum lets groups dive further into the world of wine, displaying glassware dating back to the 13th century.
Visitors don't have to join in the harvest to experience the grounds firsthand. Vineyard Golf, an 18-hole championship-level course, winds through the rolling vineyards. Players drive down open fairways, avoid five water hazards, and putt onto greens nestled against the rows of plantings.
72 N Bremen Ave.
Egg Harbor City
New Jersey
609-965-2111
Planted by hand in 1990, 56,000 special seedlings spiral toward the sun, spawning bundles of grapes that wait to be plucked and transformed into casks of delicious libations. The owners of the elegant winery and castle welcome guests to meander through the scenic vineyard or delve into the cool, climate-controlled cellar to sample wine or rifle through Dionysus's old storage boxes. Large tasting rooms and an outdoor pavilion can also host private events on the regal grounds.
755 River Rd.
Erwinna
Pennsylvania
US
800-722-9463
---